Swedish vendor has been punching below weight within Vodafone's African operations.
Tech 2025 organisational changes and geopolitical flux could create openings to grow regional account.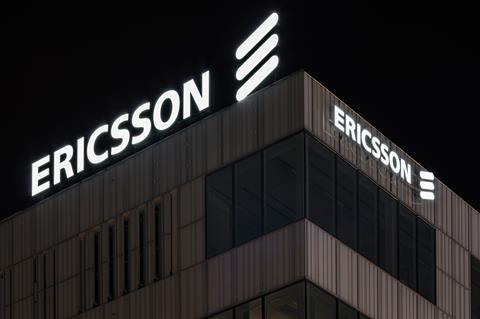 Arun Bansal, President of Europe & Latin America at Ericsson, expressed hope that Vodafone's new Tech 2025 strategy will offer an opportunity to grow its footprint within Group operations, notably in Africa.
In a video distributed online by Vodafone Procurement Company (VPC), Bansal said the partnership-focused Tech 2025 programme — drawn up by Vodafone's Chief Technology Officer (and former Ericsson senior exec) Johan Wibergh — offered a way for the Swedish vendor to expand its business with Vodafone into fresh territory.
Bansal highlighted plans to build on the two organisations' existing collaborations in the mobile private network space. "Then, I definitely see with the new way of working, expanding our partnership into new markets — for example, in Africa, where we are not present", he pointedly added.
Regional support act
Ericsson has some existing links with Vodafone's sub-Saharan African businesses, including Safaricom — which bought microwave, Wi-Fi, and IP products from the vendor in 2015, and recently handed it a backhaul contract as part of its 5G delivery programme (Vodafonewatch, #195).
However, it is clearly under-represented relative to its presence in other Vodafone territories (see table). Rival Nokia has built close ties with Vodacom Group, particularly in South Africa and Tanzania, and in 2020 was flagged to have secured a central role, alongside Huawei Technologies, in the plum radio access network slice of the Safaricom 5G programme (Vodafonewatch, #195).
Safaricom has a long, multi-faceted relationship with Huawei, encompassing fibre, radio, and site solutions, and the existing IT infrastructure underpinning m-money service M-PESA, although that is set for a refresh (Vodafonewatch, #158, #171, and passim).
Geopolitical springboard
It is unclear to what extent Ericsson's relationship with Vodafone's central functions, including VPC and Wibergh's Group Technology division, will help it to break into the Group's increasingly assertive and autonomous African business, led from South Africa by Vodacom.
However, there are clear opportunities opening up for challengers, with Vodacom phasing in a multi-vendor strategy to reduce dependency on single suppliers and mitigate the impact of the Sino–US trade conflict. The plan is "in the process of being implemented" in "critical" procurement categories, according to the operator's latest Annual Report.
Further, Safaricom has yet to announce vendor partners for its upcoming greenfield operation in Ethiopia, which is backed by a loan of up to $500m (£360m/€421m) from the USA's International Development Finance Corporation. In its December 2020 announcement of the facility, the body noted that the project will benefit Ethiopia's connectivity while "utilising trusted technology". It is unclear whether this proviso relates to the vendor (i.e. not Chinese) or the actual technology (Africa is considered by some to be a proving ground for the new model of disaggregated network infrastructure).
Ericsson makes 5G presence felt in multiple Vodafone markets

Territory
Ericsson 5G involvement
Sources: Ericsson, Vodafonewatch.

Egypt

In December 2019, Vodafone Egypt and Ericsson announced an extension of an existing partnership with the aim of upgrading the OpCo's business support systems (BSS) to support 5G and Internet of Things. Ericsson said the OpCo was deploying the latest versions of Ericsson Charging and Ericsson Mediation, which form part of the Digital BSS portfolio it unveiled at Mobile World Congress 2019.

Germany

Vodafone announced in June 2021 that it had selected Ericsson to supply a cloud-native 5G standalone (SA) core network for its operating business in Germany, in parallel with a similar award in the UK (see below).

Deployment of the 5G SA core had already begun a few months earlier, however. In April 2021, in partnership with OPPO and Qualcomm, Ericsson was flagged as a supplier in the OpCo's first commercial deployments of a 5G SA network. Vodafone Germany (VfD) activated 5G SA on all base stations operating in the 3.5GHz band, equating to about 1,000 antennae in 300 locations, and switched on the 5G core network from Ericsson in its Frankfurt am Main data centre.

VfD first activated its 5G network across 20 cities in July 2019. The base stations were connected to the Ericsson 5G Evolved Packet Core Network. The OpCo also uses Ericsson Spectrum Sharing.

Hungary

Vodafone Hungary (VfH), with the help of Ericsson kit, claimed in June 2021 to have launched the country's first industrial 5G private network. Reportedly up and running after a six-month trial starting in October 2020, the 5G private network is installed at Foxconn's factory in Komárom. VfH indicated it was looking at further collaboration with Ericsson in the industrial 5G private network space.

India

New 5G opportunities for Ericsson have arisen in India after the country's government indicated in mid-2020 it was looking to phase out Chinese suppliers Huawei and ZTE. Vi (formerly known as Vodafone Idea) has turned to the Chinese duo for some infrastructure in the pst, but was reportedly preparing a 5G network trial in Delhi — around the time government pressure was being asserted on Huawei and ZTE — involving both Ericsson and Nokia. Livemint, citing unidentified sources, said in August 2020 that Vi, as well as rival Bharti Airtel, planned to file additional applications seeking spectrum for 5G trials that exclude Huawei and ZTE as partners.

Ireland

Using Baseband 6630 and AIR 6488 products from the Ericsson Radio System portfolio, Vodafone Ireland (VfIr) launched the country's first commercial 5G network in August 2019.

In April 2021, VfIr said it was on course to launch Ireland's first private 5G network using Ericsson Industry Connect, a purpose-built, off-the-shelf private network solution. It is to be installed at Irish Manufacturing Research's facility in Mullingar by the OpCo as part of a collaboration to investigate the benefits of high-performance wireless connectivity in an industrial setting.

Netherlands

VodafoneZiggo launched 5G in April 2020 using Ericsson Spectrum Sharing technology. In January 2020, Ericsson and VodafoneZiggo unveiled a 5G co-creation environment, the 5G Hub, offering companies, startups, and students the chance to explore 5G in practice.

Portugal

Vodafone Portugal (VfP), whose 5G rollout ambitions have been hindered by a lethargic spectrum auction process, has yet to announce its 5G suppliers. The OpCo has collaborated with Ericsson on various 5G tests, however, using 100MHz of temporary spectrum in the 3.6GHz band.

In May 2021, VfP showcased a demo of low-latency 5G, using Ericsson equipment and involving Portuguese conductor Joana Carneiro. To demonstrate the "precision-timing" of 5G, the conductor, orchestra, and soloist were almost 1km apart in three locations, and could only see each other via large screens. The screens were connected via an "Ericsson-powered" 5G test network, with direct streaming from 5G smartphones.

Spain

Leveraging a "pre-commercial" 5G SA core network from Ericsson, Vodafone Spain (VfS) announced today the launch of 5G SA services that can be accessed via some models of Samsung smartphones. It was not clear the extent of 5G SA service availability.

Ericsson officially added VfS to its 5G European footprint in June 2019. It was announced then that the Swedish supplier enabled commercial 5G deployment in the cities of La Coruña and Vigo, in the Galicia region, and Gijón, in the Asturias region.

The previous month, Ericsson and Vodafone demonstrated a 5G roaming connection between gamers in Portugal and Spain. The system supporting the demo featured "virtualised 5G core network functions" and 5G Radio gnodeBs from Ericsson, and was supported by Vodafone Roaming Services, the Group's central roaming unit.

UK

In early June 2021, Vodafone announced that its UK operating business had awarded Ericsson a contract to supply its cloud-native 5G SA core network. Deployment is expected to span five years.

Using the Ericsson 5G SA core, Vodafone UK (VfUK) announced commercial 5G SA pilots in London, Manchester, and Cardiff. The latest 5G SA development, said the OpCo, builds on a trial with Coventry University in summer 2020.

VfUK first deployed Ericsson kit to support its 5G launch in London, nearly two years previously, in July 2019. Rollout included Baseband 6630 and Massive MIMO 6488 products from the Ericsson Radio System portfolio to enable 5G on the 3.5GHz frequency band.

VfUK also uses Ericsson Spectrum Sharing.

In August 2020, Vodafone Business said it was using Ericsson kit to install a mobile private network for energy group Centrica at one of its natural gas plants in Easington, Yorkshire.