University's Digital Signal Processing Centre of Excellence gets Welsh government backing to deliver broadband to remote areas on Isle of Anglesey.
Vodafone and local fibre infrastructure players Fiberspeed and ITS involved in 18-month project.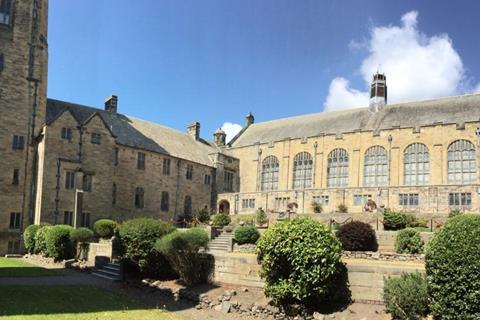 The Welsh government awarded Bangor University's Digital Signal Processing (DSP) Centre of Excellence £4.2m (€4.9m) in funding to roll out 5G-enabled fixed-wireless access services — using fibre backhaul — in hard-to-reach areas in North Wales.
The 18-month project, which involves Vodafone, aims to deliver broadband connectivity to 422 properties in Anglesey, an island off the mainland's northwest coast.
The funding comes from the Welsh government's Local Broadband Funding (LBF) scheme, which received a £9m boost last month.
As far as TelcoTitans can determine, the Welsh government has a £10m kitty for funding broadband projects in local communities between 2020 and 2023. If this is the case, the DSP Centre of Excellence and its partners have bagged a fair chunk of the LBF budget.
Project partners
Aside from Vodafone, others partnering with the DSP Centre of Excellence, in what is described as "phase one" of the LBF project, include local fibre infrastructure players Fiberspeed and ITS. Comtek, Effect Photonics, and Fotech Solutions are among the suppliers. The project is also supported by the Isle of Anglesey County Council and North Wales Economic Ambition Board.
Phase one is part of the Welsh government's strategy to deliver broadband to 3,000 'white area' properties in Anglesey. To achieve that target requires a phase two, which, according to a DSP Centre of Excellence presentation seen by TelcoTitans, will need a budget of £30m–£40m.
Peter Curnow-Ford, a Project Director at Bangor University's DSP Centre of Excellence, told TelcoTitans that more details of the LBF-backed project — including the role of Vodafone — will be published when the university receives the Award Funding letter from the Welsh government.
Successful money-raisers
Through development of innovative DSP algorithms embedded in network devices, Bangor University's DSP Centre of Excellence aims to make 5G networks and ecosystems more cost effective.
It also seems adept at making successful funding pitches for various R&D projects. The Centre opened in January 2020 on the back of £4m funding support from the European Regional Development Fund. It has made eight successful project applications since then, raising £18m.
This sum includes £3m from the North Wales Growth Deal, a joint funding initiative by the UK and Welsh governments, which was approved last December. The money will be used "to invest in cutting-edge equipment which will develop the [university] facility, as well as supporting the creation of up to 40 new jobs".
The DSP Centre is working with 32 partners, including eleven UK and European universities, on a range of R&D projects.
They include seven network operators: BT, FiberHome, Fiberspeed, ITS, Orange, TerOpta, and Vodafone. Network suppliers include Ciena, Comtek, Fujitsu, Huawei, Keysight, and ZTE. Various component manufacturers, as well as software developer VPIphotonics, are also involved.

Ken has been writing about developments in the fixed and mobile markets for over twenty years. He has been a contributor to TelcoTitans since 2015.