Previously heralded Industry Verticals unit now up and running as Telefónica implements a more ambitious multi-play strategy.
Growing Wholesale business receives dedicated leadership, while regional management will take greater role in supporting B2B sector.
Brand manager Serrahima given broader remit to improve customer experience in all sectors.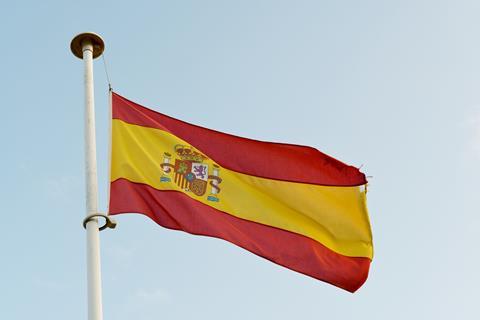 Telefónica unveiled a management restructure for its Spanish operating business, with a declared goal of promoting and capturing new growth opportunities in the market.
The re-org, which comes just over a year since the last exec committee shake-up in Spain, appears designed to support aspirations to become a pivotal link between end users and a wider range of industry verticals, as hinted at by reports of an overhaul of its commercial proposition that emerged in the days prior to the management changes announcement.
The Spanish business is structuring itself around six main units:
Consumer: Óscar Candiles, current Director of Strategy and Wholesale, will lead the Consumer unit, managing direct sales and channel partners, and the development of new commercial offers and marketing. Candiles' role will also entail oversight of the Spanish O2 business, which acts as a challenger brand in the market.
Wholesale: a new consolidated unit to be led by Marisa de Urquía, who was appointed Director of Transformation in early-2021. de Urquía will take charge of marketing and development of wholesale operations, as well as customer management. The growing wholesale business accounted for approaching one-fifth of Telefónica España revenue in 2021, with turnover of €2.3bn (£1.9bn).
Verticals: led by José Manuel Casas, this unit will oversee the Movistar Prosegur Alarmas home security joint venture, alongside the commercial development of services and customer propositions in the areas of e-health, energy, and financial services. Casas will also maintain his role as Regional Director, Eastern Territory. While Telefónica claimed in its latest release that this is a new post, it may be worth noting that the unit was created at the time of the 2021 restructure, albeit with the leadership position vacant (Telefónicawatch, #150).
Empresas (B2B): Adrián García Nevado will continue to head the unit supporting enterprise clients and public sector bodies.
Audiovisual: Cristina Burzako, appointed as CEO of Movistar Plus+ in March 2021, will remain in full control of the audiovisual business.
Operations, Network and IT (ORTI): Joaquin Mata will continue to lead the development of the operating business's network and systems, with a continued focus on automation and operational efficiency, as it aims to adapt a customer-focused model both internally and externally.
Emilio Gayo, longstanding Executive Chairman, remains in post, as does his Chief Executive Sergio Oslé. The heads of the six main units will report to Oslé.
According to press reports, the management committee will also continue to feature the following support areas with a direct line to Gayo: Finance and Controls; General Counsel and Regulation; People and Communication; and Security. There was no indication that any executive changes had been made in these areas from the previous management structure.
The support functions will also include a Strategy, Transformation and Mergers & Acquisitions team, which appears to be a combination of the units led by Candiles and de Urquía prior to the re-jig. However, the leadership of the merged team was not disclosed. It appears likely that it will be aligned with the Group-level Strategy & Development organisation led by former O2 UK CEO Mark Evans.
The business is also maintaining a regional management structure, with the country divided into six areas, with added responsibility for driving local B2B business and engaging with public institutions devolved to regional management.
" This new structure is designed to, among other aspects, increase agility, improve the efficiency of operations, and focus even more on the client, both residential and business. "

Gayo.
Coverage of the latest appointments also appear to confirm earlier reports that Luis Rivera, Director of Corporate Strategy for the Group, had been appointed as CEO of the new rural Spanish FibreCo (Telefónicawatch, #162).
Serrahima to cross boundaries for customer quality
In addition to the six core operational units reporting to Oslé, a new unit cutting across the entire operating business's structure has been created. Led by Pedro Serrahima, the new Customer Experience and Quality function will work to define and implement service quality standards and improve customer relationships.
Serrahima initially came to Telefónica to lead the Spanish unit's multi-brand strategy and oversaw the local O2 launch. In the last restructure, he was also handed customer policy and experience responsibility, but the new position appears to extend his reach across all customer-facing units.

Neal Doran is a Senior Analyst for TelcoTitans. Neal's industry knowledge and experience as a telecoms analyst and writer spans three decades, and he has been a key part of TelcoTitan's Editorial team since 2001.