Group believes seismic societal change will emphasise the relevance of emerging digital services. However, in recent months the rate of growth has been slowing, not accelerating.
Corporate digitalisation still where the money's at for Telefónica, with changes in the consumer market focused more on updating sales channels and improving efficiency.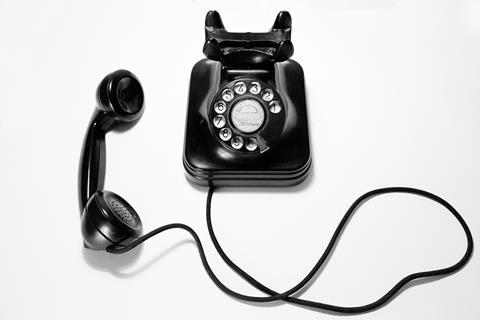 Telefónica's Q1 FY20 results provided an opportunity for management to reiterate the view that old-fashioned telecoms groups are once again having a moment. While recognising the huge social impact of the coronavirus, the market's response to the pandemic is seen as confirming the validity of digital transformation plans and presenting a significant opportunity to Telefónica.
In the current environment, a degree of uncertainty over future economic challenges was acknowledged by Telefónica, but the core digitalised services of connectivity, content, cloud, and cybersecurity were said to be more and more relevant, and increasingly in demand among customers.
" This crisis will irreversibly accelerate the rate of digitalisation in our society. Our analogue and digital lives are becoming one. The world has already changed and will never be the same again. In this new world, Telefónica will play a key role as a catalyst for this digitalisation. "

José-María Álvarez-Pallete, Telefónica Group Executive Chairman.
These claims of accelerating digitalisation and irreversible change are not entirely backed up by first quarter performance, however. Q1 FY20 saw Telefónica update its reporting slightly to reflect digital transformation plans and restructuring announced in 2019, and the information provided on digital services revenue appears to indicate that any new enthusiasm among customers is yet to materialise as income.
Explosive growth ending for bulked up core
The three main digital revenue streams in the corporate segment — big data and IoT, cloud services, and cybersecurity — continue to see declining rates of growth, albeit coming down from historically strong levels.
In Q1 FY20, the portfolio collectively reported revenue of €460m, and still-strong growth of 18.7%. However, that rate is less than half the 39.5% reported in Q1 FY19 and significantly below the 28% reported for FY19 as a whole. FY19 rates of increase had been slowed by a weak end to the year, with 13.6% growth reported for Q4 as a result of a striking brake on expansion for cloud services and cybersecurity (Telefónicawatch, #141).
At the time this slowdown was reported, there were claims that to a degree, the stuttering momentum was a result of seasonality, with expectations that the pace would pick up in FY20. While the coronavirus may have had an impact in the quarter, the modest rates of growth do not yet show that corporate customers are notably accelerating the adoption of new advanced digital services.
Telefónica is now reporting core advanced digital services solely as a corporate revenue stream, and excluding services sold to consumers. Based on the levels of revenue reported in Q1 FY20, it appears that the Group has been earning around €8m a quarter from consumer big data, cloud, and cybersecurity services.
Consumer digitalisation more focused on operational efficiency
As this stage, the progress of digital service adoption in the consumer segment appears several steps behind the enterprise market and Telefónica's definitions of consumer digitalisation seem broader and vaguer. It is also attaching fewer measurable metrics to its progress.
Without providing revenue or growth rates, it appears that the Group considers rising demand for unlimited data tariffs as indicative of enthusiasm for digitalisation. The logic for this can perhaps be seen when appreciating that Telefónica is also looking to OTT video streaming services such as the recently-launched Disney+as a key contributor to consumer digital monetisation in mobility. Telefónica is also driving to get new smart devices into consumer hands to complement digital services, through renewal and financing initiatives in its major markets.
From an operational perspective, the adoption of digital customer relationship channels is a clear area of Group focus. Across the operator's four major markets (Brazil, Germany, Spain, and the UK), digital sales channel use was 32% higher than a year earlier in Q1 FY20 — a figure likely to accelerate further in the second quarter as lockdown restrictions continue.
In Spain, the use of digital channels is already edging towards dominance, with 37% of customer interactions in Q1 FY20 undertaken through them. This is around ten percentage points higher than in Telefónica's other European markets, and approaching double the level in Brazil.
Process optimisation through the use of Telefónica's cognitive intelligence platform is still continuing, and Brazil is the exemplar here, with Telefónica noting the use of AURAto create "cognitive contact centres" in the country.
Approaching digital innovation on two fronts
As Telefónica looks to keep on the front foot on digital innovation, the Group is taking a two-pronged approach:
An Open Innovation strategy that entails investment in potentially disruptive startups through programmes such as Wayra. This approach has seen €170m invested over the past nine years, averaging a relatively modest €19m a year.
The other element of the approach to innovation is described as Core Innovation, and is based on leveraging existing assets to accelerate service development. Collaborative work with the GSM Association on the Telco Edge Cloud project (Telefonicawatch, #141), and internal projects delivering full HD content for its content division were highlighted as examples of this strategy.