Speculative report suggests Group is ready to relinquish interest in a key pillar of its Hispam unit as monetisation plans evolve.
Liberty flagged as front runner, although may face regulatory challenges, and other runners and riders not ruled out.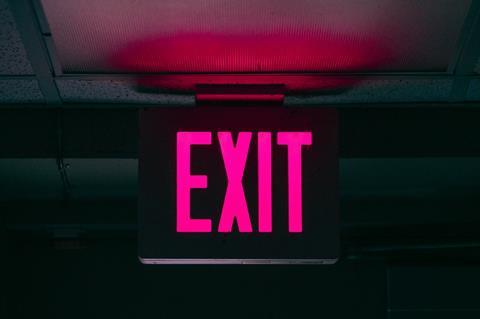 Telefónica Group has stepped-up efforts to find a buyer for Telefónica Chile (Movistar), according to a report on elEconomista.es.
The Spanish news outlet revealed that the operator is "currently negotiating the sale" of its assets in Chile, in line with the Group's long-running commitment to isolate and monetise its Hispanoamérica unit. However, details of the supposed deal were scarce, with little indication as to whether it entailed the sale of both fixed and mobile assets in the country, and no reference was made to existing restructuring plans for Chile, which include advanced proposals to establish a semi-independent InfraCo.
According to the report, Liberty Latin America (LLA) — which stepped in to buy Telefónica's Costa Rican business in 2020 (Telefónicawatch, #146) — is the most likely candidate to buy the Chilean business. However, elEconomista.es also cited Borealnet, Entel, Claro, and Novator Partners' WOM as four other potential buyers. These players all secured spectrum in the recent 5G auction in the country, in which Movistar was only a peripheral participant (Telefónicawatch, #149).
The reports of the potential sale reflects Telefónica's major transformation plan, unveiled in November 2019, that refocused the Group's attention on four key markets: Brazil, Germany, Spain, and the UK. As part of the plan, the Group commenced a process of carving out its Latin American assets beyond the Brazilian business, with a view to possible actions including a listing of elements of the business, or full or partial asset sales. The separation process is said to be seeing progress, and management has stressed all options for raising funds and lowering its exposure to the region are still on the table (Telefónicawatch, #139, #144, #146, and #149).
Telefónica made quick initial strides with deals to offload its OBs in Central America, with Nicaragua and Panama sold to Millicom International Cellular in 2019. The disposal of assets in Costa Rica has proven trickier with Millicom getting cold feet on a publicised agreement before LLA swooped to sign a $500m (€442m) deal that is still subject to regulatory approval (Telefónicawatch, #146 and #143). Telefónica has in the last couple of years also sold Movistar Guatemala and agreed a deal to sell its assets in El Salvador to América Móvil, but saw the latter fall through (Telefónicawatch, #132, #137 and #146).
Regulatory roadblocks and existing roadmaps cast doubt on rumours
Despite LLA being flagged as a frontrunner, there is considerable risk of regulatory roadblocks halting any agreement, with the news site warning that Subsecretaría de Telecomunicaciones (SUBTEL), Chile's telecoms regulator, could object to a lessening of competition.
Recent market data released by SUBTEL shows that Movistar and LLA (operating in Chile through its VTR brand), are collectively very strong in fixed-line and pay-TV market segments, with a joint 63% share and 48.9% share, respectively. Movistar's total market share shows a year-on-year drop, however, in a market that has been described by the operator as increasingly competitive (see table). While a combination of Movistar and VTR might be considered dominant in the fixed-line market, the country's mobile sector currently has four viable competitors (LLA does not hold a material presence).
Movistar's fixed and mobile operations remain legally separate businesses in the country and, although sold through the same channels, the OB's fixed and mobile services are packaged separately. This may make it possible to divvy up the assets should the plans with LLA relate to only part of the Movistar operation.
However, the newspaper report shed no new light on how the sale would fit with, or affect, plans to establish a fibre InfraCo in the country (Telefónicawatch, #142, passim), nor whether the decision to take a back seat in the 5G auction feeds into the plan (Telefónicawatch, #149).
LLA was spun off from Liberty Global in late-2017, and today operates in 20 countries across Latin America, in the Bahamas, and across the Caribbean under the consumer brands VTR, Flow, Liberty, Más Móvil, BTC, UTS and Cabletica. It also operates a subsea and terrestrial fibre-optic cable network that connects over 40 markets in the region.
Market share in Chile, as of June 2020 (selected)
Operation
Operator
Market share (June 2019)
Market share (June 2020)
Source: Subsecretaría de Telecomunicaciones.

Fixed-line

VTR

38%

37.6%

Movistar

29.3%

25.4%

Claro

13.7%

13.4%

Pay-TV

VTR

32.9%

34.1%

DirecTV

20.9%

21.9%

Movistar

17.9%

14.8%

Mobile

Entel

30.8%

30.7%

Movistar

27.4%

25.3%

Claro

23.4%

22%

VOM

16.4%

20%

Sam Patterson is a Staff Reporter for TelcoTitans, contributing telecoms news analysis since September 2020 as part of the TelcoTitans Editorial team.