President Castillo triumphantly claims that Movistar has "agreed to pay its debt to the Peruvian people".
Operator issues statement saying it has "best predisposition" to resolve tax issues and will "abide by what is agreed by the relevant institutions".
KKR reportedly in talks with Movistar to increase stake in PangeaCo, their Peruvian fibre JV.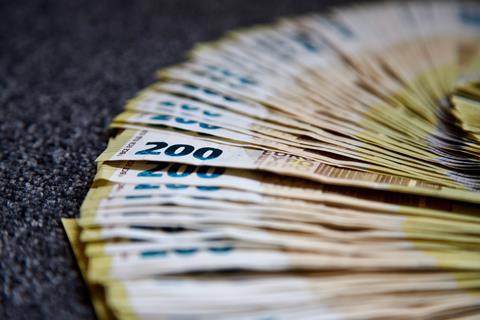 Peru's President Pedro Castillo, somewhat dramatically, announced on TV, during the opening ceremony of a new hospital in Trujillo earlier this week, that he had received a "direct call" from Telefónica Peru (Movistar) "less than 24 hours ago". During that call, he asserted, Movistar "agreed to pay its debt to the Peruvian people to invest in health and education".
Castillo was referring to a long-running tax dispute between the Peruvian state and Movistar. Sunat, Peru's tax authority, reportedly calculates that Movistar owes a massive PEN 5.45bn (€1.4bn) in back taxes and interest payments.
Following Castillo's disclosure of the operator's apparent willingness to cough up, Movistar issued a brief statement saying it has the "best predisposition" to resolve "tax issues" that have been going on "for more than 15 years".
Movistar referenced dealings in the past with "several administrative and jurisdictional bodies" to try and resolve these matters, but will now, it seems, "abide by what is agreed by the relevant institutions".
Taxing times
Castillo, leader of Perú Libre (a Marxist-leaning socialist party) and elected as the county's president in July 2021, is putting pressure on all companies to pay what is deemed by the state as unpaid tax.
Movistar is by far the biggest debtor, however. Next down on the Castillo naughty list, according to local media reports, is brewery company Backus and Johnston, which owes a much more modest (at least when compared with Movistar) PEN 1.9bn.
Total tax debt to Peru's Treasury amounts to PEN 27.7bn, of which 93% comes from 100 companies. "Those cents [from Movistar and others] will not go to the President's pocket, but to pay the debt [to] historically neglected people", Castillo asserted.
Aside from challenging Peruvian authorities on claims of unpaid tax, parent company Telefónica in March 2021 filed a multimillion-euro case against the government of Peru before the World Bank's International Center for Settlement of Investment Disputes regarding tax charges dating back to 1994. Telefónica considered the tax claim a breach of established investment incentives. An arbitrator for the Peruvian government was appointed in August, shortly after Castillo came to power. More than 20 Spanish multinationals were said at the time to be concerned about the risk of punitive policies in the country under Castillo's leadership, including infrastructure businesses ACS and FCC and utility Enagás.
We'll keep investing (with help)
Despite the weary prospect of paying a hefty tax bill, Movistar used its Castillo-prompted statement to reiterate commitment on infrastructure investment. The operator said it will "continue with its fibre deployment plan and continue to provide telecommunications services for the development of Peru".
To shoulder more of the investment needed, Spanish business newspaper Expansión reported last week that Telefónica was on track sell a majority stake in PangeaCo to private equity firm KKR. PangeaCo is a fibre joint venture currently owned 50:50 by Movistar and KKR. No details were provided on the size of the stake increase or scale of extra KKR investment.