Signs MoU with Deutsche Telekom, Orange, and Vodafone.
Aim is to generate greater economies of scale for smaller suppliers through common procurement parameters.
Lobbying European governments for open RAN funding high on the agenda.
Telefónica makes open RAN advances in Germany, UK.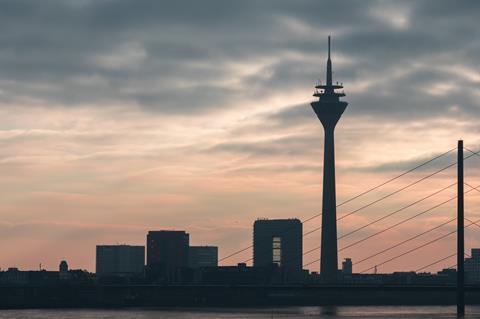 In another signal to suppliers that they are serious about open radio access networks (RAN), Telefónica and three other European operator heavyweights joined forces to promote the nascent tech.
In a Memorandum of Understanding (MoU) signed by Telefónica, Deutsche Telekom (DT), Orange, and Vodafone, the four pledged to work together with "existing and new ecosystem partners", as well as industry bodies — O-RAN Alliance and the Facebook-backed Telecom Infra Project (TIP) were namechecked — alongside European policy makers.
The idea is to achieve "early economies of scale", and "ensure open RAN quickly reaches competitive parity with traditional RAN solutions" for deployment across the European network footprint of each signatory.
Enrique Blanco, Chief Technology and Information Officer (CTIO) at Telefónica, welcomed the collaboration. He thought the four-way partnership to promote open RAN will "help to enhance the flexibility, efficiency, and security of our networks". The CTIO added that openness was the "natural evolution" of RAN technologies, and that it will be "key for 5G networks".
Speaking in August 2020, Blanco anticipated that half of Telefónica's RAN investments between 2022 and 2025 would be on open RAN.
Common procurement strategy
The MoU, as way of background, claimed that its signatories were already "individually promoting" a strong competitive European industrial and manufacturing base for open RAN.
Going forward, however, in a bid to generate more attractive economies of scale for smaller suppliers, the four have pledged to support the inclusion of "common" open RAN architecture, requirements, and specifications in their respective procurement processes for commercial deployment.
Each signatory is apparently anxious to encourage more competition in the supply of various open RAN components, including hardware and software related to open distributed units and open centralised units, RAN intelligent controllers, and service management and orchestration. Chipsets and system integration are other areas in which the four operators want to see more competition.
Standardisation work, as the MoU makes clear, will still be the preserve of industry bodies. The O-RAN Alliance, repeatedly referenced in the MoU documentation, is seen as key here.
Other activities planned by the grouping, as agreed in the MoU, include to:
Advocate to European policy makers and industry that adopting a competitive open RAN ecosystem will "place Europe and European industry at the front in the race of technological leadership".
Seek funding from European governments to support and develop the open RAN ecosystem on things such as early deployments, R&D activities, and test labs, and encouragement of European suppliers and startups.
Exchange testing best practices and lessons learnt, either after tests or deployments.
The MoU runs until 31 December 2024, although the term can be extended by mutual agreement of the signatories.
We need government help
While pitching European governments for open RAN funding is a central tenet of the MoU, it was not elaborated upon at the time by Blanco. Big wigs at two of the other MoU signatories, Vodafone and DT, nonetheless thought the topic was worth emphasising in prepared remarks accompanying the partnership announcement.
Johan Wibergh, Vodafone Chief Technology Officer (CTO), said the Group aimed to open R&D labs for new, smaller suppliers to develop their products, "but to do this we need a supportive investment environment and political backing, and we urge European governments to join us in creating the open RAN ecosystem", added the CTO.
His sentiments were echoed by Claudia Nemat, Head of Technology & Innovation at DT. "Through our open labs and community activities, we facilitate smaller players to enter the market with their solutions", she said, "[but] to build on this foundational work, we urge government support and funding for community activities that will strengthen the European ecosystem and leadership in 5G".
Open RAN money in Germany
Coincidentally, on the same day as the four European heavyweights flagged their MoU, Handelsblatt reported that Germany's coalition government, led by Chancellor Angela Merkel, was preparing to rubber-stamp open RAN funding as part of its €130bn economic stimulus package unveiled in 2020 (Telefónicawatch, #144). Of that sum, €2bn was allocated to both open RAN and development of 6G technology.
According to Handelsblatt, the money set aside for open RAN is targeted at multiple projects managed by different German government bodies, including the Economic Department, the Federal Ministry of Research, Ministry of the Interior, and the Ministry of Transport.
Telefónica Deutschland, which has committed to deploy 1,100 open RAN sites within twelve to 18 months of launching 5G (in October 2020), has already launched a "live" roll out of the technology in the Bavarian town of Landsberg am Lech. The pilot, which Telefónica Deutschland claimed was the first of its kind in Germany, comprises three sites. Japan's NEC, as systems integrator, is coordinating the set up and operation of the Landsberg open RAN deployment, combining hardware and software from participating suppliers. These include US software company Altiostar, in which Telefónica holds a stake, along with Dell, GigaTera, Intel, Red Hat, Supermicro, and Xilinx. Prior to the pilot, in December 2020, ADVA announced it had been selected by Telefónica Deutschland to take part in an open RAN proof of concept.
Open RAN antidote for Huawei withdrawal symptoms
The German coalition government indicated at the time of unveiling its stimulus package a willingness to force 'openness' in supply chains. "We want to facilitate market entry for innovative network technologies", it said.
In political circles at least, there appears to be a notion that a more diverse RAN ecosystem will compensate for an anticipated decline of competition among 'monolithic vendors', following what seems to be the imminent departure of Huawei Technologies from the country's 5G networks. The long-gestated draft IT Security Act 2.0, if passed by parliament, seems likely to put pressure on the Chinese supplier to pack its bags in Germany.
Markus Haas, Chief Executive of Telefónica Deutschland, careful not to single out Huawei, appeared to support the process of due diligence advocated by the IT Security Act 2.0 to weigh up the potential security risk of each supplier.
Importantly, however, in a December 2020 interview with Die Welt, he did not want to pre-judge outcomes of any risk analysis, and pointedly noted that Huawei's exclusion will delay 5G rollout in Germany.
"We have framework agreements with all manufacturers. Should someone fail to be certified with his technology, we would have to switch to another manufacturer. At the same time, that would mean that we would have to postpone the goals for network expansion and, as a result, other companies [for] digitisation [would be delayed]. [We already have] tailwinds [for] digitisation in Germany. A lot of money is invested, including by the federal government. All of that would be slowed down, which would be unfortunate. "

Haas.
Eager for open RAN cash
In what may be seen by some as a brazen attempt to get hold of money to help open RAN rollout at the expense of worthier causes, Haas reckoned more policymakers across Europe should follow the example of the German federal government and allocate recovery fund cash to the emerging technology.
Although the fund is intended to counteract adverse economic effects of COVID-19, Haas thought open RAN fitted into that category and should be supported. "There is high interest so that the overall industry, the vendor landscape, might change or might be empowered by additional funds in order to progress and accelerate open RAN", he said.
Open RAN advances in the UK
In early-February 2020, Telefónica UK (O2 UK) flagged NEC — in strong parallels with rollout in Germany — as systems integrator in what it called a successful open RAN trial. Among NEC's "ecosystem partners" used in the pilot, which, again, bore striking similarity to Telefónica Deutschland's activities in Bavaria, are Altiostar, GigaTera, and Supermicro.
At the tail end of 2020, O2 UK turned to Ireland-based Vilicom, a mobile communications system integrator, as another potential open RAN vendor. The operator trialled Vilicom's connectivity-as-a-service (CaaS) network platform, which is designed to extend indoor 4G and 5G mobile connectivity to businesses. The CaaS platform is based on Mavenir Systems' open virtualised RAN technology.
The NEC-led open RAN trial was framed by O2 UK as building on its announcement in January 2020, when it said it intended to launch open RAN technology to improve network service for those living in hard-to-reach rural areas, as well as "dense urban hubs" (Telefónicawatch, #140).
At the time, O2 UK said it would open up its RAN to smaller, "non-traditional" RAN partners. Among those mentioned in dispatches were Dense Air, Mavenir, and Wavemobile.
[Further reference: O2 successfully tests open radio access network (RAN) technology from Vilicom — Telefónica UK, 9 December 2020; Interview mit CEO Markus Haas: "Deutschland müsste gerade bei 5G die Führung übernehmen" — Telefónica Deutschland, 12 December 2020; First German network operator with open RAN in live operation — Telefónica Deutschland, 15 December 2020; Telefónica Deutschland uses ADVA technology in country's first open RAN trial — ADVA, 16 December 2020; Telefónica Deutschland wants Europe's COVID-19 funds for open RAN — Light Reading, 19 January 2021; Major European operators commit to open RAN deployments — Telefónica, 20 January 2021; Geheimpapier: Milliarden für neue Mobilfunktechnik sollen Abhängigkeit von Huawei verringern — Handelsblatt, 20 January 2021; O2 and NEC jointly conduct open RAN trial — Telefónica UK, 1 February 2021.]

Ken has been writing about developments in the fixed and mobile markets for over twenty years. He has been a contributor to TelcoTitans since 2015.