US Ambassador warns of financial cost to Brazil of permitting Huawei 5G presence, while talking up favourable loans for Ericsson and Nokia kit.
Comments follow fulsome praise for Chinese vendor from Telefónica|Vivo CEO as an innovative and trusted partner.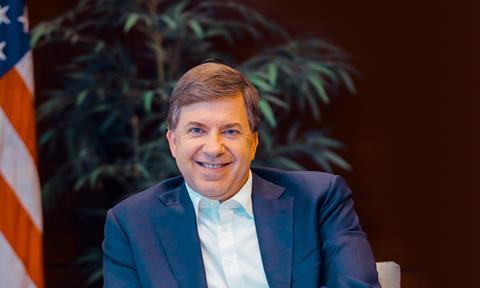 In an interview with Brazilian newspaper Folha de S.Paolo, Todd Chapman, the US Ambassador to Brazil, sent a clear warning that the USA will look to withhold investment in Brazil should the country choose not to follow its lead and prohibit the use of Huawei Technologies equipment in communications infrastructure. While highlighting perceived security risks from the presence of the Chinese vendor, Chapman indicated that US-backing for European alternatives Ericsson and Nokia will be available through its international development fund.
The ambassador, who was appointed to the role in April 2020, noted that the International Development Finance Corporation, established by the Trump administration, had relaxed its criteria on loans outside the USA. The changes are now enabling it to provide funding for projects deemed to be in the country's national interest, and not just those that involve US companies.
" This opens up the possibility for companies in other countries that the US wants to help. And this enables Ericsson and Nokia to receive funding for 5G projects, including here in Brazil. "

Chapman.
In an interview where he stated there was little need to couch claims about the behaviour of the Chinese authorities in diplomatic terms — adding state-sanctioned intellectual property theft to allegations that Chinese companies can be forced to share data with the government — Chapman was also blunt on American reluctance to support countries open to continued links with Huawei. He noted that from summer 2020, US government diplomatic facilities are not permitted to work with operators that use equipment blacklisted by the country. He also warned that inward investment, from both government and corporate sources, could be severely hampered if Brazil does not toe the line.
" In the end it's government, companies, and consumers who are going to make their choice. We [the USA] have already made our own and more and more countries are making the same choice, to protect their own economy and the impact this will have on future investments. Who wants to make investments in countries where their information will not be protected? You have to think about it. "

Chapman.
Despite the uncompromising talk on Huawei, the US Department of Commerce has eased up restrictions on American companies participating in projects that would entail working with Huawei. Strict blocking of any collaboration with companies on the "entity list" was said to be hampering American companies from contributing to the development of key 5G standards in specification groups where Huawei is a vocal presence. The rules now permit involvement in these circumstances to help ensure consistent global standards and better enable US companies to compete at a global level.
Gebara leaps to Huawei defence
Chapman has been bullish on pushing a Huawei ban since his recent appointment, but Christian Gebara, Chief Executive of Telefónica in Brazil, offered a vigorous defence of one of its two biggest vendor partners in the country (alongside Ericsson).
During a video conference hosted by Brazilian newspaper Valor Econộmico, which took place prior to the Chapman interview, Gebara insisted that working with Huawei does not compromise security, and that the vendor is a leader in the development of critical technology with a role to play in the country.
" Huawei is one of the most advanced and technologically innovative companies in the telecoms industry… Nothing that we employ from Huawei puts the security of our company or our consumers at risk and we believe that they will continue to be relevant for telecom development. Today, without a doubt, Huawei is among the two main players in the development of [5G] technology. "

Gebara.
US weighing the scales in Ericsson's favour
Ericsson and Huawei are well established partners for Telefonica in Brazil, with a presence across both core and access networks (Telefónicawatch, #136). The pair have also been jockeying for position as lead partner in a future 5G rollout in the country.
In late-2019 it was reported that Huawei had won 4G upgrade contracts that saw it become the biggest supplier to the operating business, switching places to become the bigger player in a 60:40 split. Ericsson, though, had shrugged off the reports and continued lobbying on its 5G role (Telefónicawatch, #139). Both vendors have indicated a willingness to open major manufacturing plants in the country to support deployments, which fits with government and regulatory enthusiasm for locally sourced equipment across infrastructure.
While the two remain competitive across the Telefónica footprint, Ericsson has appeared to be building momentum within the Group's four major markets in recent months, with an expanded role in the UK and a contract to provide the 5G core network in Germany.
Meanwhile, Huawei has had successes in securing RAN deals in Germany, and a significant role in the Spanish 5G core, but Telefónica management, perhaps for political reasons, has tended to play down any long-term reliance on the vendor (Telefónicawatch, #139).