Current crisis said to have engendered long‑term change for the Group, with claims that costs are being permanently cut, and not just deferred.
Further confirmation provided that the peak of capex is behind the Group.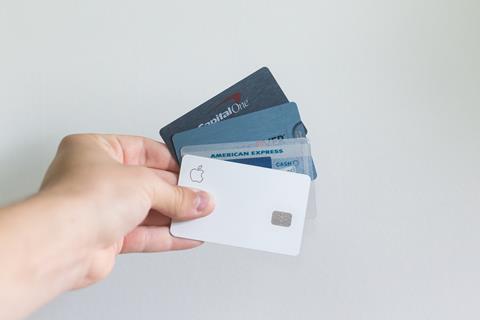 For Q3, both capex and operating expenditure (opex) reported steep declines on a year earlier.
The drama of the reported falls — more than 25% in opex and nearly 60% in capex — can be partly explained by exceptional circumstances, however. In Q3 FY19, the Group booked the cost of the 5G spectrum auction in Germany, and Q3 FY20 spending in both Brazil and Hispanoamérica was diluted in euro terms by the decline in local currencies.Nevertheless, organic capex for the quarter was down 18% as the Group moves beyond the peak of its latest investment cycle, while continuing to focus on delivering "seamless connectivity" across next‑generation infrastructure.
The Group was muted on opex activity, beyond regularly highlighting effective management across its operations, and claiming measures have been taken to adapt to current pandemic circumstances. However, on an organic basis, opex was down 3%. This was a more modest decline than seen in the preceding quarter, where opex decreased by around 5%, but the Group has reportedly recorded higher commercial costs and made greater bad debt provisions in the latest period.
Some capex — particularly around spectrum licences — has been deferred, but Vilá was keen to stress that enhanced capex efficiency programmes intended to help protect cash flow during difficult times will not be reversed once markets return to more usual circumstances in the next FY.
With cuts in legacy investment and efficiencies secured through re‑prioritisation are "here to stay", the COO promised there will be little postponed capex spend "spilling over to next year".
Groups stresses it isn't scrimping
The Group was at pains to stress that lower spending will not hamper more ambitious transformation efforts. Infrastructure development was a key theme for core markets, highlighting Spanish plans for 75% 5G coverage by the end of 2020, and new fibre agreements in place in Germany (Telefónicawatch, #147 and #148).
In the UK, the Virgin Media JV is expected to lead to greater convergence, while in Brazil, additional assets from Oi are in the works, and the Group highlighted the Brazilian 5G launch as well as ongoing work on innovative ways of building up fibre presence through partnerships and franchising (Telefónicawatch, #146 and #147).
Telefónica expenditure overview, Q3 FY20

Q3 FY19
Q3 FY20
Notes: * Incorporates spectrum outlay, including €1,443m in spend (on German 5G frequency rights) during Q3 FY19.
** Before lease liabilities, and as recorded at end of period.
Source: Telefónica.
Opex

€9,973m

€7,315m

Capex *

€3,273m

€1,346m

Core Markets

€2,892m

€1,119m

Spain

€386m

€376m

Brazil

€553m

€287m

Germany

€1,711m

€251m

UK

€242m

€205m

Hispam

€317m

€155m

Infra

€84m

€89m
Telefónica Group Q3 FY20
1

2

3

Currently reading

Spending: cost controls "here to stay"

4