Álvarez-Pallete declares the telco "should not be in the business of opinion-making" after offloading the bulk of its 9% stake in Spanish media group Prisa.
While sale lessens Telefónica's media influence, move draws suggestions of political string-pulling linked to well-connected buyers.
Group now more able to lobby against undue social media influence and sway with clean hands.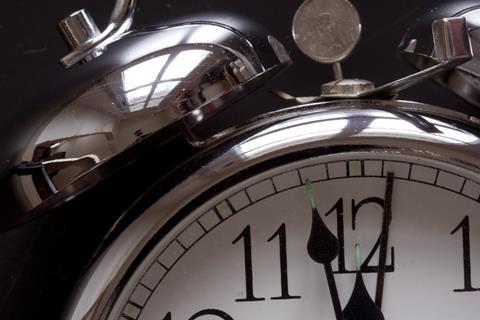 The mid-May move by Telefónica to sell a 7.1% stake in media group Prisa for €34.1m (£29.1m) was said to have been motivated by the operator's desire to distance itself from any indication that it was wielding political influence.
Speaking to newspaper El Mundo on the side-lines of the World Economic Forum event in Davos, Executive Chairman José María Álvarez-Pallete insisted Telefónica's stake was always "non-strategic", and that "we have never wanted to influence". He added that the significance of Telefónica in Spain is as a fundamental contributor to the economy — and not as a political player.
" We want to get out of creating opinion. A company like Telefónica should not be in the business of opinion-making. "

Álvarez-Pallete.
Following the sale of its Prisa stake to Global Alconaba, Telefónica will retain a 1.95% holding in the owner of assets including Spanish newspaper El País. However, it has been reported that the Group is now aiming to offload the remainder of its holding in the media giant.
Hints of political machinations linger
Telefónica's latest move to distance itself from politics followed contrasting claims that there were political motivations behind the asset disposal.
The new owners are closely linked to the Spanish Socialist Workers Party (PSOE). Alconaba is controlled by Andrés Varela Entrecanales, who is said to be a close associate of Miguel Barroso, a former minister in a PSOE government, and now a Prisa Non-Executive Director, representing the interests of Amber Capital. Amber Capital is the largest shareholder in Prisa, and in 2021 orchestrated a boardroom coup to put new management in place, quietly backed by Telefónica (Telefónicawatch, #153).
Álvarez-Pallete said that any activity associated with Prisa tends to have elements that go beyond economics and business, but maintained that Telefónica was not playing political games with its stake sale. The shareholding was sold as soon as a bidder could match its valuation of the non-strategic asset, he highlighted.
The decision follows a period of recovery for Prisa, with a debt refinancing programme agreed in early-2022, and signs of growth across its business in the 2021 financial year.
Telefónica's exit also comes after media group Vivendi, its on-again off-again partner, announced in April that it had abandoned ambitions to create a larger European media conglomerate through an acquisition of Prisa. That project appears to have fallen foul of protectionist rules on business ownership in Spain.
Preparing for a fight from the moral high ground
Telefónica's exit from Prisa can be seen as part of its strategy of presenting itself as a force for good, whether that relates to digital rights, political influence, or sustainability. It fits nicely with its ongoing balancing act where it portrays itself as a crucial element of the digital infrastructure, a leading market player, and a key element of people's lives, while also positioning itself as an underdog compared to web giants, or as exploited by OTT players profiting from its network investment.
As the telco portrays the IT behemoths as holding too much sway, and deriving too great a benefit from networks without contributing to the cost, Telefónica may feel it needs to be able to argue its case without facing counter-accusations of wielding influence beyond its business sphere.
In the El Mundo interview, Álvarez-Pallete described reconfiguring the digital infrastructure value chain as "essential" for Europe, while noting that 70% of network traffic is linked to just ten companies that "pay nothing to use it, and none of them are European".
As highlighted by TelcoTitans' coverage of Telefónica's Q1 FY22 results, the operator is rallying the industry behind calls for TechCo's to be subject to 'fair share regulation'. The phrase, first used by Ángel Vilá, was also floated by Álvarez-Pallete in his El Mundo interview, and is no doubt in use by the Group in meetings with Europe's leading politicians and regulators.

Neal Doran is a Senior Analyst for TelcoTitans. Neal's industry knowledge and experience as a telecoms analyst and writer spans three decades, and he has been a key part of TelcoTitan's Editorial team since 2001.