CTO of rural provider lauds lower energy consumption, shorter implementation times, compared with traditional 4G rollouts.
Flags "some limitations" on capacity and scalability, however; "overall cost" of open RAN equipment still in same ballpark as kit from mainstream vendors.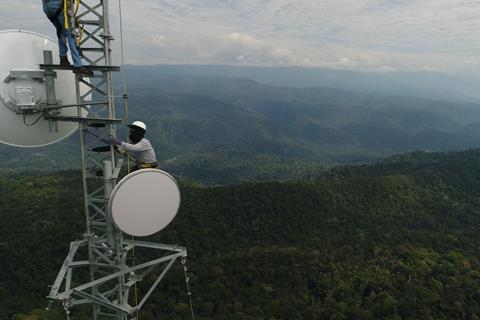 Alessandro Defilippi, Chief Technology at Internet para Todos (IpT), a Telefónica‑backed wholesale rural infrastructure provider in Peru, gave a qualified thumbs-up to open radio access network (RAN) equipment.
"Open RAN has low energy consumption, which allows deployment of 4G in rural areas, including off‑grid scenarios", said Defilippi. "Implementation times are also reduced because of open RAN architecture, which means capex is reduced".
He also enthused about "open platforms" as paving the way for faster pace of software innovation, enabling increased automation in operations, integration, and network optimisation.
Defilippi was speaking at a recent Digital Divide Summit — hosted by FierceTelecom — where he gave a brief keynote presentation in a session exploring the role of open RAN in providing access.
The CTO's praise of open RAN was far from unequivocal, however. He flagged relative immaturity in the range of open RAN features, as well as "some limitations regarding capacity and scalability". In one of his slides, Defilippi showed that typical open RAN node capacity was 120GB, while capacity on its traditional 4G sites was nearly three times as much.
Moreover, in echoes of comments made by BT's Chief Architect Neil McRae at the same summit session, Defilippi noted that the "overall cost of [open RAN] equipment is still similar to that of traditional vendors". He appeared optimistic, however, that costs will come down when open RAN becomes more widely deployed.
IpT works with three vendors, although Defilippi did not name them in his presentation. One of the trio is an open RAN vendor (believed to be Parallel Wireless), while the other two — as described by the CTO — are "regular" suppliers.
Open RAN not the main IpT focus (yet)
IpT recently said it aimed to cover at least 13,000 remote communities in Peru by the end of 2021 as it passed the two-million coverage milestone with its 4G network. Defilippi did not say if this target was achieved, although he gave an update on open RAN rollout.
Population coverage currently stands at 500,000, spread across 2,400 rural towns. IpT has rolled out some 650 open RAN sites, which, as a proportion of the operator's 4G nodes, represents 30%. When taking into account all IpT's nodes — it also offers 2G and 3G connectivity — the open RAN slice of the network pie is a smaller 11%.
Aside from Telefónica, IpT is backed by CAF, IDB Invest, and Facebook.

Ken has been writing about developments in the fixed and mobile markets for over twenty years. He has been a contributor to TelcoTitans since 2015.