Telefónica appears just about on track to meet guidance on operating cash flow during this uncertain year.
The weak share price is adding to worries on debt, but generating more free cash flow is the Group's preferred response to pressure.
Management tight‑lipped on future dividend payments.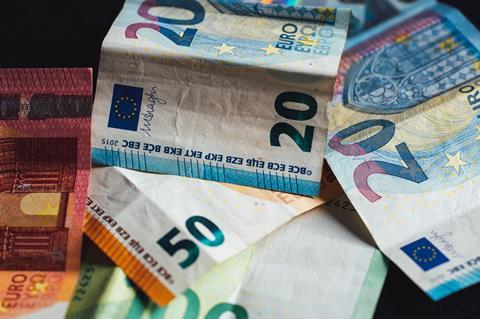 To address nerves and anxiety among investors, Telefónica has been focused more and more on cash‑based metrics to underline its progress, and its only official guidance for the FY is for operating cash flow (OIBDA‑capex).
During the results presentation, Vilá talked of a "remarkable" free cash flow performance in Q3, highlighting a 13% increase to an "outstanding" €1.6bn, bringing the total for the year‑to‑date to €2.8bn. Flowing from this, Telefónica highlighted OIBDA‑capex in the nine months reached €5.7bn, which was substantially higher than a year earlier (although in FY19 the Group booked the substantial cost of new spectrum in Germany, making the reported year‑on‑year comparison less relevant).
In organic terms, Q3's OIBDA‑capex fell 1.8% organically, showing an improvement from the ‑2.3% figure reported at the H1 FY20 results (Telefónicawatch, #146). This performance might still be coming in under the Group's guidance of "slightly negative to flat", although the cash flow momentum is building, and figures for the 'core four' are said to be improving.
"We have demonstrated during the pandemic that we have levers that we will continue to pull to minimise the revenue impact all the way to free cash flow, through efficiencies and capex prioritisation. "

— Abasolo.
Parameter
FY19 performance
FY20 target
9M FY20 performance

Telefónica guidance, FY20

Note: * Excluding spectrum.
Source: Telefónica.

OIBDA-capex

€7.8bn (+0.1%) *

"Slightly negative to flat"

-1.8%
Debt not going away as share price adds pressure
The Telefónica share price is a source of concern for management, and Abasolo recognised that at the time of the results it was "quite below the sum of the parts". The CFO acknowledged that, with analysts increasingly comparing enterprise value to net debt as an indicator of business health, Telefónica's weak valuation makes the comparison increasingly unfavourable.
Nevertheless, significant action on share buybacks or other activity to bolster the share price do not appear a priority, and the Group is instead focused on free cash flow as the "most sustainable way to reduce net debt" — and, it is hoped, to help lift the share price, thereby resolving the imbalance between net debt and equity.
In support of this approach, Abasolo went as far as forecasting that Group cash flow will exceed €4bn for the FY. Although she stressed that this was not official guidance, the CFO felt it was important to note that Telefónica's internal expectations are substantially above the numbers analysts have been factoring in to forecasts.
Abasolo emphasised that inorganic activity would not always mean asset sales, but could include acquisitions that could strengthen the Group overall, with the planned deal for Oi assets in Brazil highlighted, alongside the plans for investment in the new German FibreCo (see separate report).
Prudence the watchword for Telefónica
Telefónica would not be drawn on the potential impact of ongoing high debt, weakening revenue, and the low share price on its future dividend plans. Instead, when discussing the topic, it returned once again to the strong cash flow generation the Group is fostering. This is expected to comfortably cover the FY20 proposed payment, as well as supporting debt reduction plans. Management maintained that now was not the time to be considering any future plans for the shareholder pay‑out.
Telefónica did report that it is set to cancel 1.5% of share capital held as treasury stock. However, it has suggested it is unlikely to implement share buybacks as it prioritises "prudency" in plans for its cash.
Telefónica Group Q3 FY20
1

2

3

4

Currently reading

Outlook: Cash is king