Restructuring Brazilian operator Oi is weighing up escalating offers for its mobile assets as a consortium of local operators compete with private equity-funded infrastructure provider Highline.
TIM Brasil may have most at stake in bidding, with speculation it would take the lion's share of Oi assets.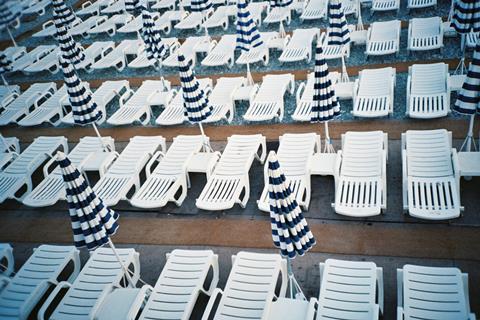 The sale of the mobile assets of distressed Brazilian communications provider Oi may prove to be hotly contested as substantive alternatives to the proposed acquisition by the country's three largest mobile operators, Telefónica|Vivo, Claro Brasil, and TIM Brasil linger.
Local media reports had contrasting views on the prospects of a successful bid from Highline do Brasil, a communications infrastructure management company, after initial negotiations between Oi and Highline's owners, US investment fund Digital Colony, ended without a deal being announced. Highline had submitted an offer that surpassed the initial bid from the three operators. However, according to some reports, the absence of an agreed deal by early-August marked the end of its official interest. There were suggestions, too, that its involvement may have amounted to little more than a move to ratchet up the price paid by the telcos. An alternative view is that a further Highline bid in response to the operators' latest offer could not be ruled out, and there have been suggestions that Highline is willing to go toe-to-toe with rival bidders to secure assets that would establish it as a key player within Brazil's national infrastructure.
As the initial highest bidder for the mobile business, Highline had a period of exclusivity for its discussions with Oi, which ended on 3 August 2020. This was quickly followed by steps from Oi's administrators to resume negotiations with the three operators. Before the start of these talks the operators had already raised their initial offer, believed to have been around BRL 15bn (€2.4bn), to BRL 16.5bn. The new offer also flagged a willingness to discuss an additional, long-term deal to continue use of Oi infrastructure, which may be intended to counter Highline's willingness to acquire towers and other additional infrastructure up for sale from Oi.
According to local reports, TIM Brasil is providing the largest element of the revised offer as it aims to take control of the largest share of Oi assets should a deal be secured. Previously it had appeared the three operators would take an equal share.
It is believed that, if successful in bidding, Highline and its owners will operate the Oi mobile network assets as a neutral infrastructure provider, making them available to the country's operators on a wholesale basis. It would also look to sell the Oi retail customer base to operators through a subsequent auction. Highline is also bidding for separate infrastructure assets being offloaded by Oi as part of its restructuring.
Highline may be path of least resistance
Despite the operator group seemingly moving into the driving seat again, Oi is still open to alternative offers from Highline and beyond. And although the press has said operators' talks are gearing up, there has been no official confirmation to the stock markets of further activity involving the parties.
It is also worth bearing in mind that Oi is not committed to just taking the highest offer, but will factor in the potential competition and regulatory obstacles that any proposed deal may face (Telefónicawatch, #145). Here, Highline may have a significant advantage over its rival bidders.
Brazil's authorities are believed to prefer a solution that would maintain four infrastructure competitors, which is in Highline's favour.
Significantly, Alexandre Barreto, the President Of CADE, the country's competition authority, has indicated that the approval of a deal involving Vivo, Claro, and TIM would not be quick, and likely to see a review that would require all the time permitted for a deal review in the country — 240 days, plus an optional 90-day extension. With a decision on a winning bid not expected until late in 2020, the completion of an operator-led deal could take until almost 2022, while a bid that is less contentious in terms of market consolidation, could reportedly be cleared within a month.
Digital Colony had previously been linked to a joint bid with longstanding private operator Algar Telecom, but the latest news suggest it will only act through Highline, which it acquired in late-2019.

Neal Doran is a Senior Analyst for TelcoTitans. Neal's industry knowledge and experience as a telecoms analyst and writer spans three decades, and he has been a key part of TelcoTitan's Editorial team since 2001.