BNetza report says operator well behind rivals Telekom Deutschland and Vodafone in rolling out antenna transmission speeds of at least 100Mbps.
98% household coverage obligation in each of Germany's 16 federal states by the end of 2022, but O2 Germany has only achieved the feat in four of them.
Operator insists coverage target will be met on time.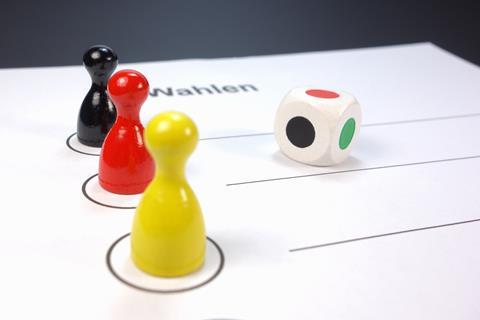 Germany's Bundesnetzagentur (Federal Networks Agency/BNetzA) flagged Telefónica Deutschland (O2) as a coverage laggard when it comes to providing downlink transmission rates of at least 100Mbps per antenna sector.
One of the conditions attached to 3.6GHz licence concessions awarded to mobile network operators in June 2019 was that 98% of households in each federal state can access at speeds of at least 100Mbps, along with a maximum ten millisecond latency, by the end of this year (Telefónicawatch, #136).
BNetzA does not advocate a specific cellular generation or frequency band to meet this target, as far as TelcoTitans can determine, but is closely monitoring how each MNO is faring. O2 Germany, it seems, is some way behind rivals Telekom Deutschland and Vodafone Germany.
In an internal document sent by BNetzA to the Digital Committee of the Bundestag, seen by German news agency dpa, Germany's telecoms regulator said that although none of the incumbent MNOs had reached the 98% target in all 16 federal states, Telekom and Vodafone were doing much better than O2 Germany.
According to the agency's report, based on end-April figures, Vodafone has met the 98% household coverage target in ten federal states, while Telekom has managed the feat in nine. In those states where Telekom and Vodafone are falling short, they are said not to be too far away.
It is a different story for O2 Germany. BNetzA found that the operator has ticked the 100Mbps coverage obligation box in only four states. In some other states, O2 Germany looks well off the pace. In Mecklenburg-Western Pomerania, for example, the operator has only mustered 88% household coverage, while in Bavaria, it has reached 90%.
On a nationwide basis, the figures look better for all three MNOs, as deeper coverage in some states can offset shortcomings in others (which is why BNetzA stipulated state targets to ensure a more even distribution of cellular broadband coverage throughout Germany).
Vodafone antennae, supporting at least 100Mbps, reached 98.3% of German households by the end of April; Telekom achieved 98.2% coverage. O2 Germany, meanwhile, managed 95.1% coverage by that time, but a spokesperson for the operator, quoted by various news outlets, said coverage had reached 95.6% by the end of last month.
We're on the case, don't worry
The same spokesperson indicated that O2 Germany had met a previous and widespread coverage obligation for 50Mbps transmission rates, and that the needed antenna upgrades to 100Mbps were in the pipeline.
" We are very confident we will be able to meet the next supply requirements [for 100Mbps]", she said, adding that network expansion was being pushed forward "massively in order to achieve all goals. "

O2 Germany spokesperson.
Reinhard Houben, Economic Policy Spokesman for the Free Democratic Party, nonetheless raised the spectre of heavy fines if O2 Germany failed to deliver on time, arguing there should be no repeat of regulatory leniency when the operator missed (by a fair stretch) its 4G rollout commitments agreed as part of 2015 spectrum awards (Telefónicawatch, #140 and #145).
" At the 2019 auction, the company knew exactly what specifications it was accepting. Telefónica shouldn't bet again on the fact that if the deadline is not met, the Federal Network Agency will give it a generous extension and no fine will be imposed. "

Houben.
O2 Germany flagged in April that its 5G network covered a third of the population via 10,000 5G antennae, with about half of these offering services in the 3.6GHz range. O2 continues to project that it will cover half of the population with 5G by 2023 and achieve nationwide coverage by 2026. The operator noted that frequencies in the 700MHz band are primarily being used to deliver 5G coverage to rural communities, and that its 5G rollout will be supported by the use of dynamic spectrum sharing technology in the 1800MHz range. According to Mallik Rao, Chief Technology & Information Officer at O2, about 40 new 5G antennae are being added each day, and "we are concentrating on 'true 5G' at 3.6GHz and 700MHz, while using DSS technology as a combination of 4G and 5G as a complement".

Ken has been writing about developments in the fixed and mobile markets for over twenty years. He has been a contributor to TelcoTitans since 2015.