Telefónica in Peru is establishing a new entity to support fixed-line rollout in remote areas, and is seeking partners.
Prior to announcement of new intentions, the award of a new licence to the operator by a government in turmoil sparked suspicions of impropriety.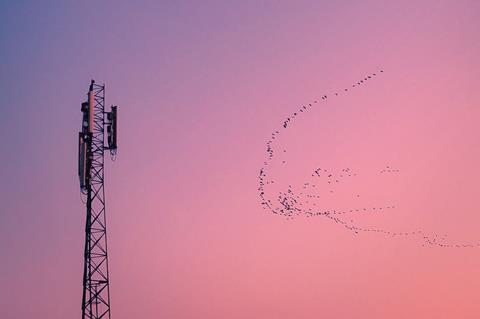 Telefónica Peru (Movistar) provided an update on the remit of new subsidiary PangeaCo, the entity that briefly became entangled in political controversy when the award of its licence coincided with a short-lived government in the country. After initially providing no clue as to its intentions for PangeaCo, Movistar has now stated that the new business is to be a vehicle for expanding the reach of full-fibre networks across the country.
The associations with political unrest appear particularly unfortunate when Movistar is attempting to position PangeaCo as a sister project to Internet Para Todos, the mobile broadband initiative receiving plaudits for enabling digital inclusion in remote areas across Latin America. The plan is for PangeaCo to accelerate the rollout of fibre across Peru, and support emerging technologies such as online education and telemedicine.
The operating business is also looking for external backers for the programme, with Pedro Cortez Rojas, Executive Chairman of Telefónica Perú, noting that "we won't be able to do it alone", and flagging plans to attract new partners and partnerships to support the initiative. Equity investment was not specifically referenced, but other infrastructure rollout programmes across the Group, such as the link up with Allianz in Germany and plans for a new InfraCo in Brazil, have been based on investment partners contributing funds (Telefónicawatch, #149). The decision to create a legally separate entity is also fuelling speculation that there are plans to monetise the fibre deployment drive.
The national need for the fibre project was stressed with Telefónica noting Peru is something of an internet laggard, with household penetration of 40% significantly below levels in nearby peers Argentina and Chile (both around 60%). The level of internet access is also drastically more limited outside major cities, with the country's interior apparently seeing penetration of 6%.
Timing is everything
The first news of PangeaCo emerged in the midst of a social and political crisis in Peru, following the ouster of President Martín Vizcarra.
Vizcarra, elected as an institutional reform champion and expected to address alleged problems in the country's parliament, was forced to leave his post following disputed allegations that he himself had accepted bribes early on in his career.
Some observers seemed to find it suspicious that the PangeaCo licence was then granted just as Augusto Valqui Malpica was sworn in to oversee the Ministerio de Transportes y Comunicaciones (MTC) in Prime Minister Ántero Flores-Aráoz's cabinet, following the appointment of Manuel Merino as interim President.
In the wake of widespread protests in the country, resulting in several deaths, Merino stepped down from his post in mid-November 2020, less than a week after his appointment. A new Prime Minister was also appointed, Violeta Bermúdez, and Valqui Malpica was replaced by Eduardo Martín González Chávez as the MTC Minister in a new cabinet.
Nothing happened
As well as the licence award coinciding with a very brief administration, both Movistar and the MTC felt compelled to justify the process of awarding licences, after a Twitter and media storm suggested the MTC had expedited the granting of the concession.
Seemingly blindsided by the strong reaction, Movistar insisted nothing out of the ordinary had taken place. Instead it pointed out that MTC had granted more than 800 concessions for public telecoms services as of November 2020, and that five had been awarded in that month alone.
Both the operator and the MTC also stressed that the maximum period in which to grant a new single concession such as that applied for in relation to PangeaCo is 50 working days. Movistar noted it had requested the concession in August 2020 and received approval on 14 November 2020, suggesting the process was concluded within the usual timeframe for such matters.
Movistar further maintained it had complied with all legal requirements when obtaining the 20-year concession to offer public telecoms services and pointed out that there was no transfer of state assets or award of spectrum rights linked to the process.

Neal Doran is a Senior Analyst for TelcoTitans. Neal's industry knowledge and experience as a telecoms analyst and writer spans three decades, and he has been a key part of TelcoTitan's Editorial team since 2001.