Telefónica honing a venture strategy that aligns with current Group priorities and brings in new technology partners without dulling their edge.
Gawendo paints picture of the telco ventures sector as collegial and collaborative as co-opetition reigns.
Chema Alonso's influence seen nudging Telefónica investment portfolio towards consumer propositions.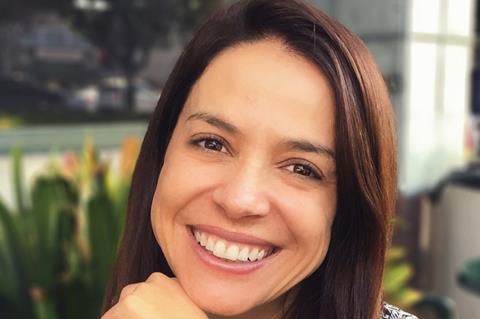 Telefónicawatch spoke to Guenia Gawendo, Managing Director of Telefónica Innovation Ventures (TIV) and discussed the role of venture funding in the development of Telefónica Group's strategy and transformation.
Ahead of Telefónica's unveiling of a new Tech Ventures investment programme focused on cybersecurity innovation, Gawendo highlighted the ongoing evolution of the TIV portfolio, and the way the changing priorities of the telco shape it. While playing a long-term game, with legacy investments still an element of the business, TIV is increasingly in tune with Group priorities and is supporting investment that can become a catalyst for greater change across the Group as a whole in key areas including network transformation, cloud, IoT, and security.
Gawendo is a Telefónica veteran, with almost 20 years' service at the business, which she joined after stints at consultancies McKinsey and Boston Consulting Group. Over her time with the Group, Gawendo has focused on innovation projects, including areas "that now seem obvious, but at the time were innovative" such as fixed-mobile convergence and the launch of mobile broadband at the turn of the century. Working with startups has been a theme running through Gawendo's tenure, and led to work with the erstwhile Telefónica Digital division and a senior role in the Chief Commercial and Digital Office prior to a posting to relaunch Telefónica's presence in Silicon Valley and her 2018 appointment to lead TIV.
Prior to the launch of the new Tech Ventures unit, which combines a handful of smaller startups with existing TIV investments, TIV had a portfolio of eleven startups and was participating in nine venture network funds (Telefónicawatch, #147). It aims to take this to 15–20 investments by end-2021 after exiting several older holdings. TIV will oversee management of Tech Ventures, with support from ElevenPaths.
Lower profile, higher stakes and business buy-in
While Telefónica's higher-profile Wayra network of incubators focuses on support for a greater number of early-phase startups for Telefónica Group, TIV is intended to have clearer strategic objectives with its more selective (and bigger ticket) investments.
Gawendo underlined the importance of any prospective investments securing the support of an internal unit within Telefónica that can be a champion of its business and can leverage the technology it is developing.
How the investments are discovered and the sponsor relationship develops can vary. On some occasions, executives within the Group will bring a potential investment opportunity to the TIV board, while, on others, the TIV team might present a startup to an internal unit with a view to finding a way for them to work together. An example of the former was recent TIV investment Nozomi (Telefónicawatch, #145), "they already had a commercial agreement with Telefónica, and when there was an investment opportunity they brought it to us and we thought it was interesting", explained Gawendo.
However timing, if not everything, can be a crucial element in ensuring these opportunities work out. One of the key challenges of this collaborative approach to investment is aligning timeframes for contrasting operational and investment priorities on each side. Gawendo noted that the investment cycles for a startup might be moving at a different pace to Telefónica's assessment plans, where a business unit will want at least six-to-nine months to get to know the potential partner, and run a proof-of-concept. "Sometimes it's really hard to match this time cycle with the financing run of a company", Said Gawendo.
Alonso exerting influence
TIV, and Telefónica's startup investments generally, come under the umbrella of the Chief Consumer Digital Office, led by Chema Alonso. Gawendo stressed Alonso's "very strong technical background" as a key contributor to decisions on investment, while his remit as head of consumer digital activities is also having an influence on the direction of TIV. Although the unit is principally focused on investments to support four key areas — Group networks, plus Telefónica Tech priorities in cybersecurity, IoT and the cloud — Alonso's current interests are seeing new technology areas appear on TIV's radar.
"Because we are in Consumer, we are paying more attention now to areas like FinTech, a little bit of gaming, eHealth. Those are things that in the past were no longer priorities but now they're back in the game."

Gawendo.
The consideration of consumer-based technology does, though, create additional hurdles for TIV to overcome. When considering a B2B-focused partner, a pilot can be undertaken with a single company, but for consumer-focused solutions the net has to be spread wider and becomes more difficult to manage. "You have to find a group of consumers, and risks are higher, because of threats to reputation and brand that can get out of control", warned Gawendo.
Moving the needle…
Gawendo discussed the metrics by which success is measured for TIV.
These break down into two keys areas — whether an investment is bringing value to Telefónica operations, and if there is a likely financial return for the Group.
The financial aspect is, on the surface, the less significant of the two, with Gawendo noting that the return from most investments "doesn't move the needle" for a multi-billion euro international operator. However, she added that TIV can "move the needle in terms of strategy" and the value collaboration brings to the Group.
Despite the greater focus on strategy gains, bottom line considerations cannot be overlooked. "Numbers don't matter if they're good", said Gawendo, but "the moment they are not good, people are asking questions".
… and moving on
While Telefónica has recently made modest acquisitions of startups incubated through the Wayra programme (Telefónicawatch, #147), TIV, with its focus on more mature companies, is less inclined to pursue complete control of the companies it invests in. "We don't say no [to acquisitions]. But experience in the past in acquiring bigger startups is that it's hard to absorb them and keep their technology edge", said Gawendo.
Instead of buying up businesses, an exit from the investment can be an indicator of the success of TIV's participation. The sale of Telefónica's stake in Quantenna Communications, for example, was framed as proving the strength of the working relationship with the Wi-Fisolutions provider, which was no longer dependent on Telefónica's position as a shareholder.
"The purpose is to help these companies grow and build strong partnerships, so that we don't need to be shareholders anymore, and then we can materialise returns."

Gawendo.
Co-opetition and finding a balance
Gawendo discussed Telefónica's relationships with other players across the operator ecosystem as digital innovation becomes a common theme among top-tier telcos.
The ventures field was held up as a prime example of 'co-opetition', with a community of telcos willing to work together to elevate businesses that are developing mutually beneficial technology. The potential for an industry-wide approach to developing open RAN technology and edge computing was particularly noted.
Gawendo highlighted good relationships that exist between Telefónica and venture fund peers at operators including Deutsche Telekom (DT), Orange, Telstra, and Verizon. An example of the collaborative spirit can be seen in Telefónica's involvement in Go Ignite, an incubator programme run alongside DT, Orange and SingTel (Telefónicawatch, #120, #145). The TIV director somewhat downplayed the significance of the startup calls that Go Ignite has intermittently issued, but talked up the lines of communication between industry players that accompany the startup search. The programme was described as a good way to get a flow of ideas and potential deals, and a "wonderful forum" for discussion.
There remains a competitive edge beyond the collaboration, however, and Gawendo underlined Telefónica's enthusiasm for leading the market in adopting new network technology with reference to its investment in Altiostar.
"We would love the industry to adopt this new [openRAN] technology as much as possible, because it's going to make it stronger. But if you go first, you do have an advantage —it's finding the balance."

Gawendo.
Gaining startup trust and driving the ecosystem forward
Gawendo recognised that companies seeking investment will also be looking for balance, and might be wary of bringing in an operator as a partner if it makes their proposition less appealing to other telcos.
To provide the reassurance that might be needed, Gawendo relies on reiterating one of the key objectives of her unit.
"I am an investor, so my objective is to get these companies to grow as much as I can."

Gawendo.

Neal Doran is a Senior Analyst for TelcoTitans. Neal's industry knowledge and experience as a telecoms analyst and writer spans three decades, and he has been a key part of TelcoTitan's Editorial team since 2001.