Telefónica pays €6m into court to cover potential civil liabilities linked to trial of disgraced former advisor Rodrigo Rato.
Newspaper speculation portrays Rato's co-defendant, former Telefónica counsel Sánchez de Lerín, as "the man with the briefcase of secrets" linked to the telco.
Rato litigation an ongoing hangover from earlier era of Telefónica courting political favour.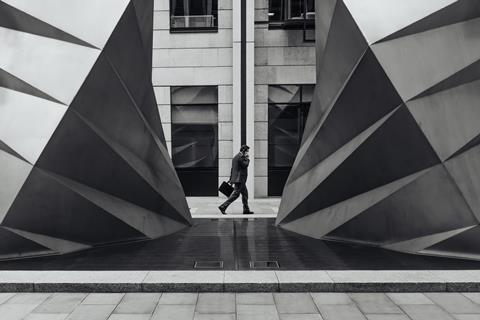 Telefónica remains entangled in the scandal surrounding Rodrigo Rato, a disgraced banker and former minister in the Spanish government. The actions of Telefónica officials are now under scrutiny in an ongoing tax evasion trial, which is considering an alleged failure by Rato to report earnings from the operator. For more than two years, Rato held advisory roles linked to Telefónica's Latin America operations, and while Telefónica is not named as a party to the fraud, its former Group General Counsel, Ramiro Sánchez de Lerín, is facing trial for his role in authorising payments.
Telefónica was initially a party to the proceedings, but was able to have its name removed as a defendant. However, the latest press reports suggest the Group has been obliged to pay a €6m (£5.1m) bond linked to the case. This sum appears to relate to a possible civil liability linked to the actions of Sánchez de Lerín as an employee.
The appointment of Rato by Telefónica in 2013 was at the time considered little more than a sinecure, and came when fraud allegations linked to the financier-cum-politician were already swirling (Telefónicawatch, #73). Within two years, as the allegations evolved into criminal investigations, Rato stepped aside from his Telefónica position. The Group was not able to avoid the fallout, however, with executives questioned on the nature of the payments made by Telefónica to a company controlled by Rato, leading to the charges now under consideration.
The Provincial Court of Madrid has determined that Sánchez de Lerín has a case to answer as there are doubts that Rato would have been able to direct the payments from Telefónica improperly without help from within the company. Sánchez de Lerín attempted unsuccessfully to have this claim dismissed prior to the commencement of the proceedings. However, as signatory to the contracts, the ex-Telefónica lawyer is described by the prosecution as a "necessary co-operator in the crimes of Rato against the Public Treasury".
Sánchez de Lerín left Telefónica in 2018 as part of a wide-ranging clearing of the decks by José María Álvarez-Pallete as he moved to stamp his identity on the business upon replacing César Alierta as Executive Chairman (Telefónicawatch, #123). Reports suggest Sánchez de Lerín received an €11m settlement on leaving the Group — a considerable sum considering his role with the telco. It also appears that this marked a clean break with an operator that has traditionally maintained links with exiting senior figures through board positions across its territories.
In 2017, Rato was sentenced to 4.5 years in prison for misuse of corporate credit cards while heading up Spanish financial institution Bankia, but was released in early-2021.
"The man with the briefcase"
Spanish digital newspaper El Confidencial recently tagged Sánchez de Lerín as a former Telefónica "strongman" and longstanding confidante and colleague of Alierta, dating back to their days together at tobacco company Tabacalera.
Towards the end of 2020, El Confidencial reported that Sánchez de Lerín had relocated to Portugal to take advantage of more favourable tax conditions. The media outlet suggested Telefónica would be relieved that the former executive, described as "the man with a briefcase of secrets", was residing outside the jurisdiction of the Spanish courts. He has, however, returned to the country for the oral trial before the Provincial Court of Madrid.
There are reportedly now concerns within Telefónica that Sánchez de Lerín could indicate that he was following the instructions of Alierta or other top-level Group directors in making arrangements with Rato.
The seamier side of Alierta's legacy
Rato was hired by Telefónica at a time when Alierta was harvesting business relationships with well-placed individuals among Spain's ruling classes, which led to a spate of negative publicity for the Group as some of these directors became linked to impropriety.
The appointment of Inaki Urdangarin, the King of Spain's son-in-law, as a Telefónica ambassador ended badly when allegations of embezzling from a charity emerged (Telefónicawatch, #69), and which subsequently resulted in a prison sentence for Urdangarin.
In 2009, Alierta himself was only grudgingly cleared of insider dealing linked to his time at Tabacalera because the statute of limitations period on the offence had expired (Telefónicawatch, 2009.05).
Current Executive Chairman Álvarez-Pallete has generally avoided the perils of politically motivated appointments, although in recent times there have been signs of closer involvement in Spain's public life. This has entailed lobbying on digital transformation in Spain, but also backroom manoeuvring linked to control of Spanish media assets (Telefónicawatch, #150).

Neal Doran is a Senior Analyst for TelcoTitans. Neal's industry knowledge and experience as a telecoms analyst and writer spans three decades, and he has been a key part of TelcoTitan's Editorial team since 2001.