Speaking to TelcoTitans, Nik Willetts, CEO of industry body TM Forum, outlined his perceptions of the state of digital transformation in the telecoms sector.
Procurement‑led vendor management needs to evolve towards partnership for digital acceleration.
Hyperscalers can remain more friend than foe as operators seek new ways to differentiate service.
Customer experience focus to expand to B2B relationships as 5G business models emerge.
Diversity can support employee engagement and secure the skills needed for a digital business.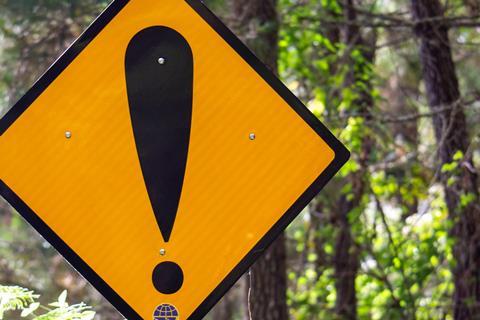 In the days following the conclusion of the TM Forum Digital Transformation World Series event, TM Forum CEO Nik Willetts says the industry is displaying a "clearly renewed sense of purpose" as the communications sector's critical role in society was highlighted by the COVID‑19 pandemic.
Optimistic that change in the sector could happen quickly, he suggests there has been a surge in confidence among senior management for transformation programmes permeating organisations. But to maintain the momentum of change, and to fully benefit from transformation, telcos around the world need to think differently about many of their working relationships, encompassing traditional vendors, hyperscalers, employees, and customers.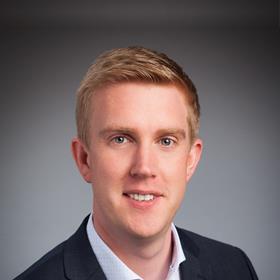 From procurement to partnerships to unlock innovation
A key message from Willetts to operators is that they need to listen more to vendors. While telcos have become highly skilled in large-scale procurement, securing the best possible prices and managing relationships effectively, he considers that their approach to these relationships now needs to change.
Although traditional procurement is effective when buying huge amounts of hardware for national rollouts, it is poorly suited to delivering the multi‑vendor complexity of digital architecture and, according to Willetts, is "actually very dangerous" as a block on innovation.
"Often the vendor has more knowledge and experience than the service provider", he says, but the still‑prevalent request for proposal (RFP) buying mindset does not provide space for them to put across their ideas. "It's like going to the Rolls Royce factory to buy a car and saying I want it to look exactly how I tell you it should, because I know best because I'm the customer", he says, "whereas in reality Rolls Royce actually has a lot more experience than the customer in most contexts".
There are signs that this attitude is beginning to fade, however.
" I think we see that behaviour changing to an understanding [among operators] that actually vendors need to come with their experience, their innovation, their understanding of the telco operator's needs. We've seen RFP processes starting to change on the back of that and open digital architectural APIs are playing a role, because they give you that ability to plug and play the technology and actually experiment with it. "

— Willetts.
Recognising the industry tendency to overuse the term 'partnering' in relation to what are essentially basic equipment orders, he calls for operators to be braver.
"For a partnership, there's got to be some shared risk and reward in the game so that the vendor has something to lose or gain — beyond just a customer", he says.
There are signs that operators are beginning to embrace this new approach, with BT and Vodafone among a group of players attempting to move beyond ruthlessly efficient, but potentially cumbersome and inflexible procurement models.
Ninian Wilson, Chief Executive of Vodafone Procurement Company (VPC), the entity which manages annual spend of more than €25bn across Vodafone's operating businesses and other interests, has spoken of the need to change procurement's role from one focused on commoditising service elements and cutting prices saying "if you do that standard way of procurement, you miss the market, and, if you miss the market, you miss the opportunity". In order to better‑support differentiation, and take advantage of new opportunities, he considers the procurement focus now should be "various partners, various ecosystems, and different commercial models".
Detlef Schultz, Chairman of (VPC) and Wilson's predecessor as CEO, has also advocated for a move towards "value chain orchestration", with the procurement function intended to develop towards becoming "the primary provider of business insight and foresight" across an operator.
Meanwhile at BT, the work of Cyril Pourrat, Chief Procurement Officer, to establish BT Sourced as a more independent unit based in Dublin, reflects the re‑think on procurement's role within the telco. Seeking more responsive, digitally‑driven processes Pourrat is seeking to open up business with BT to emerging and innovative vendors, and has also advocated for procurement teams working more collaboratively with both vendors, and internal commercial teams (BTwatch¸ #317).
Both BT and Vodafone are active partners in the Trust Your Supplier initiative which has seen operators (also including Deutsche Telekom) sign up alongside a range of vendors for an IBM‑backed distributed ledger system intended to create a more collaborative procurement ecosystem. Pourrat has described the initiative as "central pillar" of BT's procurement digitalisation drive, while Wilson has declared to vendors "if you want to be part of the future, if you want to be more digital, get on board with this platform because this is the way we are going".
Don't fear the hyperscalers
With alliances and partnerships proliferating between operators and hyperscalers, and with telco commitment to cloud‑native infrastructure building, the industry has faced questions on whether these relationships could become risky for telecoms players, as the intrinsically expansive and customer‑focused web giants learn the business of operators.
Willetts, however, considers such talk overblown. "Do we have a future where you buy your connectivity from Google? I personally think that's unlikely", he says.
Willetts notes that operators, responsible for the final mile of connectivity, are "managing the most important elements in terms of [customer] experience and quality of service… but also by far the most expensive part of delivering it". Considering that the expertise and workforce needed to run national networks to the fixed or mobile endpoint is substantial, the appeal to hyperscalers of intruding too far onto operator territory becomes limited. "I can't see why, commercially, a hyperscaler would say 'yes, I want to have a slice of that'" says Willetts, adding "where we have seen them experiment with that, we haven't seen them expand those plans which would suggest that they've learned that [it's] pretty tricky".
More pertinent from a hyperscalers' viewpoint is that "telecom providers are just really good customers".
Willetts highlights the very large workloads operators need to run, which is playing into the battle among the IT giants to secure share of the global compute market. "It's a land grab… and telco providers are a big customer in that mix. I think it's very simple: 'You guys have bought a lot of compute needs. We'd quite like a stake of that please. And we can do it at a cheaper price and probably a better service than you can do it yourself'".
While looking at more collaborative hyperscaler relationships Willetts still stresses that operators should ensure that they "retain the elements that differentiate".
" It's very important when it comes to these partnerships to be very clear as a service provider, on what exactly your target role is. "

— Willetts.
Improving customer experience to capture the 5G opportunity in enterprise
Willetts acknowledges the fast‑forward effect of the pandemic on the consumer embrace of digital channels, making improved digital experience essential as interest in the use of physical stores or call centres begins to wane.
This is seen as an opportunity to differentiate through a better customer experience and he highlights the role of TM Forum APIs in helping create the digital architecture to enable that.
He also emphasises comments from Shankar Arumugavelu, Senior Vice‑President & Global Chief Information Officer at Verizon, who suggested during the TM Forum event that operators will need to provide more contextualised services, recognising customers' different needs at different times. This requires a modular technology that can leverage machine learning and AI, and move from relying on human interaction to fix problems towards predicting a problem before it occurs. "It means having control of your data, and the skills in house to leverage that data to deliver those differentiated experiences", says Willetts.
This change will, he considers, require operators to embrace new vendors and service providers providing these capabilities, as well as developing new skills internally to enable differentiation.
Relationships with enterprise are also seeing significant evolution as operators anticipate revenue streams that will justify 5G investment emerging from the B2B sector. Despite this focus "we haven't really as an industry, talked about customer experience in that context", according to Willetts.
This too is changing, however, and he highlights that the research and experimentation surrounding 5G applications in new industry verticals is prompting new conversations that move beyond a "discussion about how bigger connectivity pipe do you need and what's the price?".
" Now it's a much more solution‑orientated discussion [with the B2B customer base]. You're getting to a place where that technology is helping enterprises run critical parts of their business so the experience is not just a nice‑to‑have — very large amounts of money are riding on that experience running well. "

— Willetts.
Willetts considers the conversation about customer experience for enterprise, and their end‑users, will become an increasingly important focus in coming years and he anticipates the TM Forum putting a lot of energy "into how to deliver the final element of experience in these relationships". Automation and the application of AI to deliver more reliant networks is likely to be key.
Operator, transform thyself
Internal culture is a critical element in enabling digital transformation to gain traction, but "any company that's ever tried to change has met resistance" acknowledges Willetts. However, he considers that the current evolution underway in the communications sector is encountering less pushback than when operators have made previous attempts to instigate new ways of working.
Willetts believes there is a recognition that true transformation is not possible within traditional telco organisational structures, where the CTO or CIO is charged with pushing though change in a siloed environment. He says that the enthusiasm for change is building within working teams, as well as among senior management, with responsibility for transformation being taken across businesses.
Willetts highlights the setting of clear goals, and transparency regarding the progress towards these goals, as a powerful way of driving progress on transformation programmes. Telia and Axiata were noted as operators that have committed to transparency both internally and externally, identifying objectives and milestones at results and analyst events and providing measurable information on progress.
Winning the talent competition
Transformation plans have seen operators bring back in‑house capabilities that may previously have been delegated in order to support continued differentiation in the new digital environment, according to the TM Forum CEO.
" [Operators] had outsourced the majority of their tech stack and a lot of their skills to the vendors and then became very good at procurement and vendor management… We see a very big pivot now and most operators say 'we want to insource those skills back'… particularly around use of data, AI, and all the pieces of the operation where they differentiate. "

— Willetts.
Recent signs of operators pivoting towards insourcing can be seen in Deutsche Telekom's pursuit of IT talent to join its Russian outpost, and Vodafone CEO Nick Read's commitment to scaling up IT and engineering insourcing to support stronger differentiation. BT Chief Digital and Innovation Officer Harmeen Mehta has also declared that outsourcing too often entails operators devolving responsibility for critical functions, as the Group looks set to expand its own IT services operations in India.
Meanwhile Willetts considers that many of these skills can be found or developed in‑house, and maintains that "it's much easier to take people who understand the business and retrain them" than hire external experts.
As competition for talent continues to build Willetts recognises that the telco industry may not be the go-to sector for smart graduates, but by focusing on diversity and inclusion and widening the pool of candidates "we've got a fighting chance to address that".
Diversity drive
TM Forum is pursuing a diversity campaign that focuses on the business benefits of wider inclusion within corporate culture, framing it as a matter of strategic importance, rather than a CSR box to tick.
"As an industry we're not diverse enough", Willetts says, noting that the sector is missing out on skills because, for example, other sectors such as pharmaceuticals are seen as more accepting and interesting for female science and technology graduates. There is also an opportunity to rethink perceptions in areas such as ageism with Willetts citing the potential for people to retrain as developers in their fifties or sixties.
To drive adoption of diversity‑enabling strategies, the TM Forum is developing the Inclusion and Diversity Score, an index that will offer members the opportunity to benchmark their performance in the area.


Neal Doran is a Senior Analyst for TelcoTitans. Neal's industry knowledge and experience as a telecoms analyst and writer spans three decades, and he has been a key part of TelcoTitan's Editorial team since 2001.