Duo announces first fruits of active network-sharing agreement struck in January 2021.
Mutual access to 200 mobile sites now possible in rural areas; target of 700 sites by end of 2022.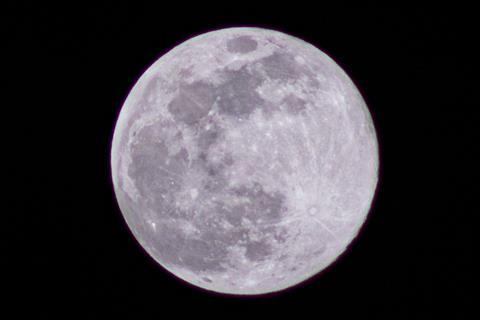 Telefónica Deutschland (O2) and Telekom Deutschland flagged the first tangible progress of a partnership they formed as far back as January 2021 to share active 4G network infrastructure in "grey spots" — places typically in rural and "less frequented" areas, where one operator has coverage and the other does not.
The two mobile network operators now have reciprocal access to 200 mobile sites, signalling the start of their 'grey spots cooperation' in the field. By the end of the year, both MNOs intend to boost the mutual access number up to 700.
According to the duo, their network-sharing collaboration will "improve mobile coverage for several 100,000 people throughout Germany". The shared active antenna equipment, they stressed, transmits on "long-range" 800MHz frequencies.
O2 Chief Executive Markus Haas opportunistically used the improved coverage announcement to air the operator's wider concerns about a lack of certainty surrounding tenure of licence concessions for low-band frequency bands, including 800MHz and mid-band spectrum. "The spectrum used at 800MHz underscores how important an extension of the rights to use this frequency band is for active network operators' coverage of rural regions", he noted.
Aside from improved coverage, the two MNOs flagged they will benefit from capital and operating expenditure savings by avoiding duplication of infrastructure investment — particularly important in more "uneconomical" areas, from their perspective.
There was no indication from the pair of wanting to extend their collaboration further, being on course it seems to meet the original target of the "several hundred" sites they announced in January 2021.
Grey spot action elsewhere
O2 referenced a similar agreement with Vodafone Germany, also signed in January 2021, which had the aim of closing "several hundred" 4G grey spots before the end of that year. Progress, however, appears to have been much slower than expected. O2, in parallel with announcing the start of 'live' active network sharing with Telekom, indicated that the first mutual access sites were "recently connected to the network", but it was hoping that more than 1,100 reciprocal sites in partnership with Vodafone will become active in the "coming months".
In March, Telekom and Vodafone claimed to have wiped out more than 2,000 4G grey spots. They both referred to an agreement a year ago to address "well over" 3,000 grey spots in selected rural areas. In the Letter of Intent signed by Telekom and Vodafone in February 2020, however, the aim was to cover 4,000 grey spots, with each operator apparently willing to open up about 2,000 sites to its rival. TelcoTitans is not aware of a more recent grey spot update from the two operators than the one in March.
To facilitate their active network sharing, Telekom and Vodafone use multi-operator core network (MOCN). A 3GPP-accepted architectural-sharing solution, MOCN uses a single frequency band, but broadcasts separate operator IDs for all participants, giving the impression of differentiation even though all traffic is carried together until it breaks out to the operators' core networks.