Reaffirms commitment to partnership with Hitachi Energy and Securitas.
Self-styled 'alliance' aimed at protecting critical-infrastructure energy supplies against physical and cybersecurity attacks.
Flags recent cyberattack on Vodafone Portugal to underline seriousness of hacker disruption to operational technology systems.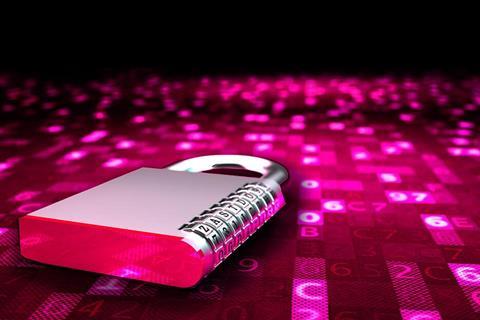 Telekom Security (T-Sec) flagged an alliance with Hitachi Energy and Securitas aimed at protecting energy suppliers against attacks that can "paralyse the power grid".
While the partnership and intent do not appear entirely new — details can be traced back to at least 12 months ago — there was a seemingly greater emphasis on physical security to complement cyberspace protection. Alerting mobile network operators and their energy suppliers to potential threats also appeared a particular focus. The alliance announcement was pointedly framed as being made "ahead of the Mobile World Congress in Barcelona".
Thomas Fetten, Chief Executive at T-Sec — to underline the seriousness of hackers disrupting industry energy supplies — also alluded to a recent cyberattack on Vodafone Portugal that left customers without 4G or 5G connections.
"Critical infrastructures are being attacked more and more frequently", he said in prepared remarks. "The latest example in Portugal unfortunately shows how cyberattacks can affect networked technology". Fetten added that protection of electricity supplies was particularly important.
"A successful, precise attack on this area of critical infrastructure would cripple life as we know it. The economy, too. That's why we're pooling our expertise [with Hitachi Energy and Securitas] in fighting physical attacks, just as we do against attacks from virtual space."

Fetten.
The increasingly digital energy sector, according to the three companies, is one of the top-three targets for cybercriminals worldwide. Physical security, they noted, was also needed for remote distribution stations, pumping stations, and high-voltage pylons. Mention was made of networked video cameras to monitor physical installations.
Power to the people
In February 2021, T-Sec unveiled an expansion of its Security Operations Centre services to include industrial control systems with a new offering called Magenta Industrial Shield. To address the energy sector, T-Sec entered into partnership with Hitachi ABB Power Grids (now called Hitachi Energy) and Securitas.
Magenta Industrial Security is aimed at securing operational technology (OT) systems in industrial settings, such as factory production, energy supply, or logistics. As part of this effort, T-Sec said at the time it was working with Hitachi and Securitas to develop new services, such as for protecting wind farms against cyberattacks.
The move into OT security is not surprising, since Fetten previously said in an interview with Deutsche Telekomwatch that this is one of several growth areas for DT's now-independent security company.
Deutsche Telekom completed the spin out of T-Sec in July 2020, to give the unit more freedom and flexibility to grow and strike deals through M&A, joint ventures, and partnerships and respond quickly to market changes. For Fetten, who joined Deutsche Telekom in May 2020, that means everything is "on the table" right now — even partnerships with power supply companies — so long as the various forms of deals "make financial sense for both parties", add value for T-Sec's customers, and align with Fetten's focused growth strategy.

Ken has been writing about developments in the fixed and mobile markets for over twenty years. He has been a contributor to TelcoTitans since 2015.