Operator issues three tranches of Senior Notes.
Says C-Band auction "may" have something to do with it, as bidding reaches an eye-watering $80.7bn.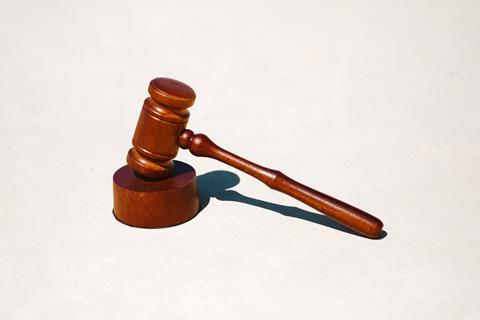 Until the US auction of 5G-friendly C‑Band (3.7GHz–3.98GHz) spectrum is done and dusted, there is no legitimate way of knowing how much each bidder has committed. T‑Mobile US appeared to indicate, however, that it had spent more than originally anticipated.
Gross proceeds as of Round 75, which wrapped up yesterday's bidding, reached a record‑breaking $80.7bn (€66.4bn), nearly double analyst expectations. The same day, T‑Mobile US announced it had issued Senior Notes worth $3bn in three $1bn tranches, with maturity dates of 2026, 2029, and 2031. The offering of Senior Notes is scheduled to close on 14 January. Bloomberg reported that the original aim was to try and raise $2bn in this way.
The operator, in a statement, only fleetingly (and obliquely) referenced the C‑Band auction as something it might spend its newly raised funds on.
" T‑Mobile intends to use the net proceeds from the offering of the notes for general corporate purposes, which may include, among other things, financing acquisitions of additional spectrum and refinancing existing indebtedness on an ongoing basis. " — T‑Mobile US.
AWS-3 record smashed
The previous biggest spectrum windfall for US government coffers came in 2015, following an auction of paired Advanced Wireless Services‑3 (AWS‑3) airwaves in the 755MHz–1780MHz and 2155MHz–2180MHz frequency bands (Deutsche Telekomwatch, #40). The sum raised was $44.9bn, of which T‑Mobile US accounted for just 4%, although it was still a sizeable $1.8bn. AT&T was the biggest AWS‑3 spender, responsible for 41% of the outlay ($18.2bn), followed by Verizon Communications at 23% ($10.4bn), and Dish at 22% ($10bn).
Keep on playing those mind games
In the lead up to Auction 107, T‑Mobile US Chief Executive Mike Sievert sounded a note of caution about C‑Band. Talking at a Goldman Sachs' investor event in mid‑September 2020, Sievert said that "we're interested, but what you can expect from us is what you've always seen from us: discipline. We're going to be focused on whether… there's a value".
Given T‑Mobile US has large swathes of 2.5GHz mid-band spectrum, following its merger with Sprint, one line of thinking was that the operator might mount stalking horse bids in the C‑Band auction to try and drive up prices paid by AT&T and Verizon. The 'big two' are comparatively light on highly‑prized mid‑band assets for 5G rollout.
It may not be long before market watchers and investors can assess the success or otherwise of operator bidding strategies. Bidding has markedly slowed down in recent days and, in an attempt to be bring the auction to an end — it began on 10 December — the Federal Communications Commission increased the number of bidding rounds per day from five to seven.

Ken has been writing about developments in the fixed and mobile markets for over twenty years. He has been a contributor to TelcoTitans since 2015.