Longstanding partners Ericsson and Nokia sign "multi-billion-dollar agreements".
Operator makes concerted 5G push at 2.5GHz to complement 600MHz rollout.
Nordic duo also tasked with providing "advanced technical capabilities", including voice over NR, NR carrier aggregation, network slicing, and multi-user massive MIMO.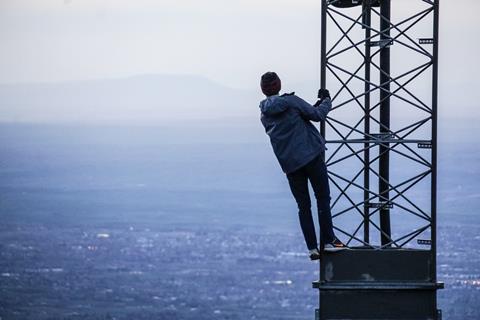 T‑Mobile US gave another vote of 5G confidence to main network partners Ericsson and Nokia. In what was described as "multi-billion-dollar agreements" with both suppliers, stretching over a five-year period, Ericsson and Nokia have been tasked with expanding 5G coverage, capacity, and speed across all of the operator's spectrum bands.
T‑Mobile US, according to its website, currently supports 5G in the 28GHz and 39GHz frequency bands, in addition to highly publicised rollouts at 600MHz and 2.5GHz. The operator also has some 24GHz spectrum assets, following a recent auction. Ericsson and Nokia will no doubt also supply 5G equipment for C‑Band (3.7GHz–3.98GHz) spectrum, once the highly-fevered auction is done and dusted.
Another facet of the billion-dollar 5G bonanza is implementation of "advanced technical capabilities", such as voice over New Radio (NR), NR carrier aggregation, network‑slicing, and multi-user massive MIMO. No mention was made of open RAN, something which Neville Ray, President of Technology at T‑Mobile US, recently described as not ready for prime time.
In a separate statement, Nokia said it will deploy its AirScale Radio platform to support an "ultra-capacity 5G layer with 2.5GHz massive MIMO technology", as well as continue rolling out the next-gen tech at 600MHz. Ericson said it too will support 5G rollout at both low‑ and mid‑band frequencies (600MHz and 2.5GHz).
The operator bragged it was the "first and only US provider" to combine the power of extended range (600MHz) and ultra-capacity (2.5GHz) 5G.
Nordic 5G love-in
The latest round of 5G business for Nokia and Ericsson follows on from contracts awarded to them by T‑Mobile US in July 2018 (Deutsche Telekomwatch, #75). Worth $3.5bn (€2.9bn) each, the "multi-year agreements" — a timeframe was not disclosed — were designed to support the operator's "nationwide 5G network". At the time, Nokia said engagement with T‑Mobile US covered its "complete end-to-end 5G technology, software, and services portfolio". Ericsson said it will provide 5G NR hardware and software, as well as "digital services solutions", including dynamic orchestration software, and business support systems.
That deal built on previous 5G contracts awarded to Nokia and Ericsson in February 2018, when the vendors were charged with rolling out 'multi‑band' 5G (Deutsche Telekomwatch, #69).
Flying the 5G flag
Not surprisingly, T‑Mobile US used the latest Ericsson and Nokia announcement as another opportunity to flag some recent 5G milestones.
These included the launch of what it claimed was the world's first standalone (SA) 5G NR network (Deutsche Telekomwatch, #96). In trials leading up to the launch, Cisco Systems and Nokia provided core network capabilities, while both Nokia and Ericsson supplied radio kit. Qualcomm and Taiwanese semi-conductor provider MediaTek were also part of the SA 5G NR mix. In June 2020, Ericsson released new commercial software for SA 5G NR upgrades on its base stations.
In October 2020, working in collaboration with Ericsson, LG, and MediaTek, T‑Mobile US said it had completed a carrier aggregation-based data call over its SA 5G NR network, which bonded 600MHz and 2.5GHz frequencies. It described 600MHz and 2.5GHz as adding up to "crazy fast and crazy far" 5G.

Ken has been writing about developments in the fixed and mobile markets for over twenty years. He has been a contributor to TelcoTitans since 2015.