NatCo begrudgingly extends 3G CDMA network shutdown by three months.
Fires criticism at Dish for not taking "responsibility" for migrating customers.
Decision comes amid growing tension with satellite TV provider over 12GHz spectrum.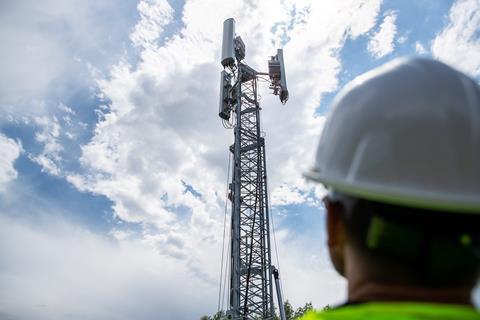 T-Mobile US (TMUS) begrudgingly extended the shutdown date of Sprint's 3G CDMA network by three months, to 31 March 2022.
The NatCo has been under pressure from satellite TV provider Dish Network, which has repeatedly stated that the end-of-year closure as "premature". The CDMA network supports Sprint's prepaid Boost business, acquired by Dish as part of conditions attached to the TMUS–Sprint merger.
In a brief announcement on the CDMA network extension, TMUS rejected any idea of hastiness on its part and instead accused its "partners" — Dish was not explicitly referenced by name — of tardiness in ensuring Boost customers were migrated onto an alternative network in a timely manner.
"Recently it's become increasingly clear that some of those partners haven't followed through on their responsibility to help their customers through this shift", ran the TMUS statement, "so we're stepping up on their behalf".
" To build out our revolutionary network that will deliver the broadest and deepest 5G experience for all across the country, we need to sunset outdated CDMA technologies as soon as possible so every consumer, no matter their circumstances, will have access to the best connectivity and best experience. This is why we have aggressively executed on plans to take care of transitioning our impacted Sprint CDMA customers by the end of this year and provided our partners plenty of time and resources to take care of their customers as well. "

TMUS.
Charlie Ergen, Chairman of Dish, had previously accused TMUS of recklessness, claiming that the CDMA shutdown at the end of 2021 will leave a "material amount of customers" — who are among the "most economically challenged group in America" — without service.
In a blog, Mike Sievert, TMUS Chief Executive, responded angrily to these claims.
" This is a manufactured crisis, orchestrated by Dish, and it is about money, not customers. If Dish was really concerned for customers, they would simply take real action and get their customers new phones on time, before the network upgrade happens, just as T-Mobile is doing for affected Sprint customers. It's that simple. "

Sievert.
Trouble brewing at 12GHz
TMUS tempers are also fraying with Dish over the handling of "mid-band" spectrum at 12GHz (12.2GHz–12.7GHz). As with other 12GHz licence holders, Dish does not see the need to re-auction this vast swathe of airwaves (500MHz) in the event of using them for "terrestrial mobile services".
12GHz is currently deployed for numerous purposes in the USA — satellite video distribution in the case of Dish — but there is growing clamour among 12GHz licence holders, funnelled in part by the 5G for 12GHz coalition (which counts Dish as one its members), to use the spectrum for 5G.
TMUS believes that allowing 5G deployment at 12GHz, without a re-auction, will amount to an unjust and "undeserved windfall" for current licence holders. In a filing submitted to the Federal Communications Commission, TMUS insisted that the agency, should it decide to allow terrestrial mobile services in this band, "must conduct an auction of those new spectrum rights".
"[Dish] asserts that neither the record nor Commission precedent supports an auction of terrestrial mobile rights in the 12GHz band, and that the Commission should instead simply gift those rights to existing incumbents. Dish is both legally and factually wrong."
" Dish's assertion that it and other MVDDS [multi-channel video and data distribution service] licensees already acquired the spectrum via auction also misses the mark. No incumbent licensee — no matter how often Dish states to the contrary — obtained the rights to provide terrestrial mobile services at auction. "

TMUS.
TMUS, as part of its argument, wheeled out the example of auction rules set by the FCC for the auction of 5G-friendly C-Band (3.7GHz–3.98GHz) spectrum (Deutsche Telekomwatch, #103). The agency, said the NatCo in its filing, "rejected all scenarios that would enable incumbent satellite operators to be 'the sole conveyors of newly created flexible use rights in the band', and, instead, found that a public auction is the preferable approach".
Dish, in response, submitted a filing of its own to the FCC.
" Mobile supports a re-auction of the 12GHz band, presumably so that it can further increase its own extensive spectrum holdings at the expense of Dish — the new innovative disrupter in the mobile industry. The Commission should not re-auction the already auctioned 12GHz band for terrestrial services, and should proceed with immediately authorising two-way 5G services in the band. Contrary to T-Mobile's misguided arguments on the merits, an auction is neither a sound nor a permitted course of action. "

Dish.

Ken has been writing about developments in the fixed and mobile markets for over twenty years. He has been a contributor to TelcoTitans since 2015.