Dutch multiband auction lets T-Mobile and KPN into 5G race.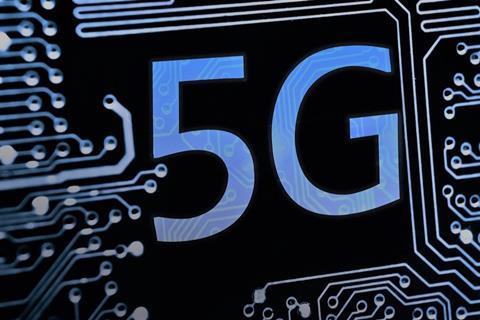 Both T‑Mobile Netherlands and KPN launched commercial 5G services today.
Taking advantage of licence concessions won at this month's auction, which raised over €1.23bn for the country's coffers (see table), the two operators are finally armed with a 5G response to VodafoneZiggo in the shape of 700MHz frequencies.
VodafoneZiggo got out the 5G traps in April 2020, using existing 4G antennas and frequencies in the 1800MHz band (Vodafonewatch, #186). This was made possible through deployment of Ericsson's Dynamic Spectrum Sharing (DSS) technology. Only a few days before TMNL and KPN could claim 5G bragging rights, and in a clear attempt to rain on their parade, VodafoneZiggo claimed it had already achieved "nationwide" coverage of the next-gen tech.
Multiband auction outcome in the Netherlands
Frequency band
Operator
Concession
Basic fee*
Note: Regulator Agentschap Telecom levied additional charges on KPN (€105,659) and T-Mobile (€11,89m), bringing the total amount raised by the auction to €1.23bn.
Source: Agentschap Telecom, Deutsche Telekom.

700MHz

KPN

2×10MHz

€157.97m

T‑Mobile

2×10MHz

€157.97m

VodafoneZiggo

2×10MHz

€157.97m

1400MHz

KPN

15MHz (unpaired)

€94.46m

T‑Mobile

10MHz (unpaired)

€62.97m

VodafoneZiggo

15MHz (unpaired)

€94.46m

2.1GHz

KPN

2×20MHz

€163.33m

T‑Mobile

2×20MHz

€167.25m

VodafoneZiggo

2×20MHz

€163.33m
TMNL's use of 700MHz frequencies suggests it will not enable massive hikes from 4G speeds, but underpins its aim to have nationwide 5G coverage in place by the end of 2020. KPN has similar coverage aspirations.
TMNL made a show of launching 5G in Den Haag (with Utrecht likely to follow soon after).The NatCo is not only headquartered in Den Haag, but is also trialling 5G services there, pooling resources with the municipality's authorities on various 5G projects, including the Living Lab facility in the Scheveningen district (Deutsche Telekomwatch, #88).
Services under development at the facility include the VeiligeBuurt‑App, which connects fire alarms to 5G; the construction of smart-lampposts equipped with sensors that can measure air quality as well as light and noise pollution; and the Spotten smart‑parking project, which uses sensors to map available parking spaces.
In further preparations for 5G rollout, TMNL flagged the start of a 5G beta test programme in the first quarter of 2020, in partnership with China‑based smartphone manufacturer Oppo (Deutsche Telekomwatch, #91). The aim is to test applications using a new 5G smartphone from Oppo and TMNL's 5G network, and "map user experiences of 5G".
To prepare for nationwide rollout using the 700MHz frequency band, TMNL has been testing how 700MHz airwaves perform in both urban and rural areas for some time. Through a special licence permit granted by regulator Agentschap Telecom, TMNL has been putting 700MHz through its 5G paces in Den Haag since September 2019. The regulator apparently monitored TMNL's test results, as part of a quid pro quo for awarding the 700MHz permit.
Where's 3.5GHz?
Much to the chagrin of Dutch operators, an auction of 3.5GHz frequencies is not slated until early‑2022, although the policy for the 26GHz band is still under development. It appears that the delay in releasing 3.5GHz spectrum is partly down to the need to relocate a satellite wiretap station of the intelligence services in Burum, owing to possible interference from future 5G services. In Europe at least, 3.5GHz is often referred to as a 5G "pioneering band".