Group's R&D arm initially exploring five use-cases of relevance to Deutsche Telekom as part of government-backed project.
T-Systems follows T-Labs' lead and joins PlanQK construction.
D-Wave, Fujitsu, and IBM among vendor partners.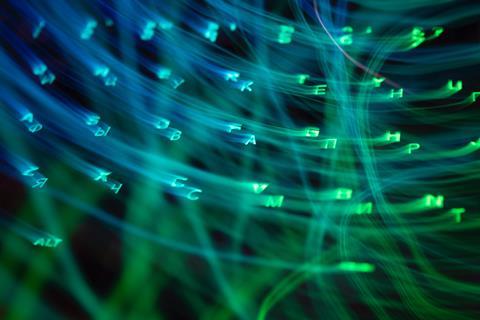 Dr. Oliver Holschke was effusive in his praise for PlanQK, a quantum research project backed by the German government. As Architect for Future Networks & Artificial Intelligence programmes at Telekom Innovation Laboratories (T-Labs), Holschke sees the work done by the project as a "catalyst" and "accelerator" for R&D surrounding quantum tech, allowing the different partners involved to share ideas. "Everyone is talking to everyone", he said.
Holschke was speaking at the recent Quantum Summit 2021, organised by Bitkom Events, in a session entitled "Exploring industrial applications of quantum computing in BMWi project PlanQK". His immediate priority within PlanQK is to develop useful applications surrounding quantum computing, which can be deployed by Deutsche Telekom (DT). A constant theme in Holschke's presentation was the importance of benchmarking, and to "make sure we move the needle" when compared with existing ways of working.
It is still early days. Holschke, at the Quantum Summit, was giving an update only 16 months into the 36-month PlanQK project. He could not yet provide any hard evidence of the needle being moved. "We're starting with simple problems to get some first results, and then taking it from there, to expand complexity and end-to-end [deployment]", he explained. "We're getting our hands dirty".
Platform and Ecosystem for Quantum-assisted Artificial Intelligence, or PlanQK for short, is backed by Germany's Bundesministeriums für Wirtschaft und Energie (Federal Ministry for Economic Affairs and Energy/BMWi). It officially swung into action in January 2020, with 15 companies and scientific institutions, including T-Labs, initially involved (Deutsche Telekomwatch, #88). BMWi has reportedly allocated funding of around €19m to PlanQK, designed to keep the project up and running for three years. According to PlanQK's website, the aim — or "vision" — is to develop a platform and ecosystem for quantum-assisted AI. There is also (ambitious) reference to a "quantum app store", accessible by users. "Developers", adds PlanQK, "will be able will be able to use quantum platforms in a simple way, and specialists will be able to provide concepts that make quantum computing easily accessible".
Areas of promise
Holschke pointed to five promising use-cases that T-Labs is working on, based on quantum computing, and highlighted three quantum computing hardware platforms that T-Labs is testing out at its lab in Berlin: Fujitsu's Digital Annealer; D-Wave from D-Wave Systems; and IBM Q.
Three of the five use-cases, said Holschke, are of interest to the Group as well as T-Systems (T-Sys), which officially joined the PlanQK project earlier this month. These are: scheduling and duty roster optimisation: field service optimisation: and road traffic optimisation.
Holschke thought scheduling and duty roster optimisation could be useful for T-Sys system integration projects with enterprise customers, while road traffic optimisation — including management of traffic lights — had clear smart-city applications and is something T-Sys could also add to its service portfolio. Holschke also enthused about the possibility of maximising allocation of DT's field engineering resources with the help of quantum computers.
The two use-cases that go to the "core" of DT's business, said Holschke, are IP traffic engineering (shortest path routing, for example) and anomaly detection (such as spotting errors in network flow data).

Ken has been writing about developments in the fixed and mobile markets for over twenty years. He has been a contributor to TelcoTitans since 2015.