KKR-led consortium reportedly submits binding offer for controlling stake in Deutsche Telekom's German towers business.
Spain's Cellnex still in the frame.
Funkturm tie-up with Vodafone's Vantage Towers not ruled out.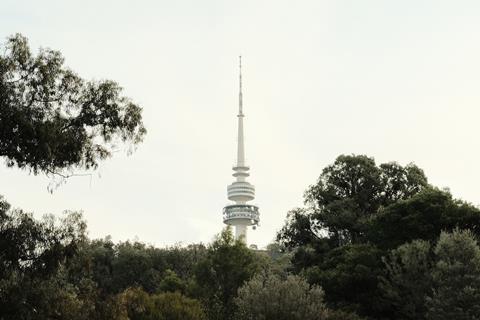 Deutsche Funkturm (DFMG), reportedly valued at around €20bn (£17.2bn), including debt, was once again thrown into the M&A spotlight over the weekend.
According to unnamed Bloomberg sources "familiar with the matter", a private equity consortium led by KKR submitted a joint "binding offer", for what was described as a "controlling stake" in DFMG. Others in the consortium are Global Infrastructure Partners (GIP) and Stonepeak Partners.
According to the Bloomberg report, Spain's Cellnex Telecom and Canadian investment firm Brookfield Asset Management have also made a confirmatory bid for part of DFMG. No financial details, or the size of stake sought by the two competing buyers, were revealed.
KKR and GIP are deep-pocketed. In March, KKR announced the final closing of its KKR Global Infrastructure Investors fund, a $17bn (£13.9bn/€16.2bn) kitty focused on pursuing international infrastructure investment opportunities. The emphasis is on investments in OECD countries in North America and Western Europe. Bloomberg reports, too, that GIP is seeking to raise $25bn solely for infrastructure investments.
Brookfield Asset Management and Cellnex cannot be ruled out from making a counter binding offer, however. In the case of Cellnex, Germany is the only major market in Europe where it has not built up a strong presence.
Moreover, Cellnex has a track record of working alongside Deutsche Telekom. It is senior partner on a tower venture with the Bonn-headquartered Group in the Netherlands, and collaborates with Deutsche Telekom Capital Partners on a European-focused Digital Infrastructure Vehicle investment fund (Deutsche Telekomwatch, #101).
KKR also has connections with Deutsche Telekom, including as private equity partner in Netherlands' infrastructure startup Open Dutch Fiber.
Bloomberg previously reported, again, citing unnamed sources, that if Cellnex did pull out from a DFMG bid and part ways with Brookfield Asset Management, the Canadian investment firm might mount a solo offer.
Other potential suitors
Bloomberg sources did not rule out alternative Deutsche Telekom monetisation possibilities for its German wireless infrastructure assets, and that other bidders may emerge.
Vodafone's European tower spinout Vantage Towers is perennially linked with DFMG. Nick Read, Vodafone Chief Executive, is openly keen on the spinout having co-control with either an industrial or private equity partner.
"We want to move Vantage Towers into a co-controlled situation and take it off balance sheet", asserted Read in Vodafone's latest earnings conference call. "We want the right financial and capital structure moving forward for Vantage Towers, and to make the most of growth opportunities in what is a consolidating sector, as well as to be a part in shaping that consolidation".
Other potential DFMG suitors, at least from recent press reporting, include American Tower and private equity firm DigitalBridge Group.
DT has been giving out signals regarding a possible towers transaction since at least 2015, and this became a more concrete possibility in 2017 when it transferred oversight of DFMG into its central, M&A-led Group Development division, to pave the way for footprint expansion and partnerships (Deutsche Telekomwatch, #51 and passim).

Ken has been writing about developments in the fixed and mobile markets for over twenty years. He has been a contributor to TelcoTitans since 2015.