Plan to pass three million premises by 2027 looks on track.
Broadband upgrades to premises outside FTTP footprint gather momentum.
Rival Vodafone Greece announces "acceleration" of fibre access rollout.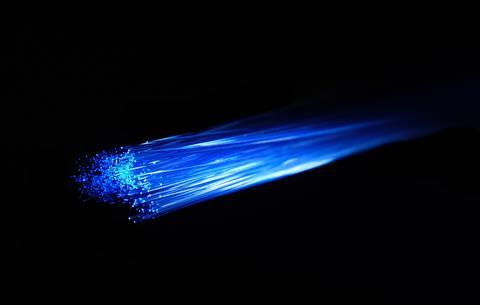 OTE claimed its €3bn (£2.6m) investment plan to pass three million premises in Greece with an FTTP network by 2027 is "moving ahead dynamically".
According to OTE, as of end-April, the FTTP network passed 650,000 homes and businesses, up from 560,000 at the beginning of the year. The number is expected to surpass one million premises before the year is out.
In parallel, OTE announced it will offer free broadband upgrades to 750,000 premises where the operator's FTTP footprint has yet to reach. No detail was provided on maximum-speed uplifts, courtesy of the free upgrade. Upgrades have already been implemented for 210,000 customers, added OTE, which equates to about 30% of upgradable connections.
"We are bringing optical fibre to more and more homes and businesses, while also upgrading speeds where technically feasible", remarkedOTE Group Chief Technology & Information Officer Stefanos Theocharopoulos. "Both of these major projects are of enormous importance to the country."
Only days after OTE unveiled its latest FTTP coverage figures, rival Vodafone Greece said it planned to "accelerate" deployment of its own FTTP and fibre-to-the-cabinet network. The aim is to pass 800,000 premises with either of the two access technologies by 2024. The operator did not divulge the previous target for that time, or the split between FTTP and FTTC reach. The upgrades, said Vodafone Greece, are part of a €600m investment programme.
Höttges likes Greece
In a personal show of support for OTE's €3bn FTTP investment plan, Timotheus Höttges, CEO at Deutsche Telekom, recently flew to Greece and visited FTTP construction works in the Athens region.
According to OTE's account of the visit, he chatted with FTTP engineers and "oversaw the whole procedure". This involved looking at the construction of mini trenches and installation of fibre cables, as well as the termination from optical cabinets to customer sites.
DT's CEO gave fulsome praise to the work and accelerated FTTP investment by OTE, in which the Bonn-headquartered Group holds a near-50% stake.
" I would like to congratulate our people in Greece that immediately put our commitment for the country's digital upgrade into action. In the era of artificial intelligence, big data, and metaverse, optical-fibre networks are a force of progress. Every region that gets access to FTTH is upgraded. That is why our investment is so important. "

Höttges.