Three new spin-out specialist companies to absorb customer service, shops, and technical field operations.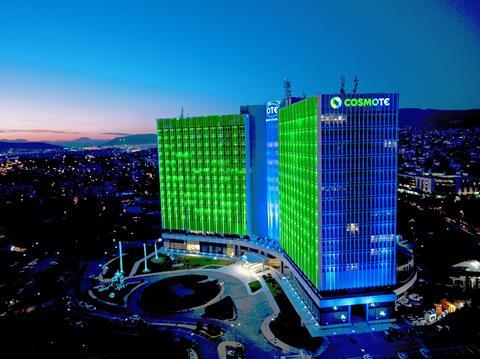 As part of a wider effort to reduce operating costs, OTE Group's Board of Directors approved the transfer of customer service, retail, and technical field operations of OTE and fully-owned subsidiary Cosmote into three separate and new spin-out companies.
Assuming it meets with shareholder approval, the Draft Demergers Agreement will see organisational realignment in the three areas, and presumably a reduction in work duplication. The three proposed "absorbing companies" are:
Cosmote e-value contact centre (customer service).
Germanos industrial and commercial company of electronic-telecommunication material and supply of telecommunication services (shops).
Cosmote technical solutions (technical field operations), which incorporates OTEplus technical and business solutions.
" The above spin-offs aim, among others, at a more effective administration of the sectors, improved commercial policy, further development of the sectors, increased flexibility and efficiency, as well as better resource management, flexibility to varied demand, and achievement of business deals in similar sectors. "

OTE.
While the transaction appears focused on Greece-based OTE operations, Germanos and e-Value have operations outside the country.
By all accounts
For the purpose of drafting interim accounts, and apparently to keep in line with Greek legislation, the spin-offs are dated from 30 June 2020. The assets and liabilities of OTE and Cosmote that relate to each of the three sectors — as recorded in accounting statements on 30 June 2020 — are to be transferred to the relevant "absorbing company".
OTE and Cosmote, described as the "demerged companies" in the Group's official statement, will receive new shares of the "absorbing companies" in exchange for the sectors they contribute.
The Draft Demergers Agreement has already received board approval from Cosmote. No date was given as to when OTE and Cosmote shareholders will get to vote on the proposed demerger.
We've been here before
The trio of spin-offs has been in the pipeline for some time. Local newspaper Kathimerini in early-2019 reported that OTE was mulling a demerger option (Deutsche Telekomwatch, #83), ostensibly taking inspiration from Telekom Deutschland's 2016 creation of a dedicated Services function (Deutsche Telekomwatch, #57). The Greek operator, according to Kathimerini at the time, planned to create multiple dedicated subsidiaries housing nearly 4,000 executives. The report further suggested, accurately as it turned out, that the new retail reorganisation would absorb OTE's Germanos chain.
The moves add to a long-running, M&A-flavoured business improvement programme at OTE, seeing various assets trimmed away from its organisation in a bid to reduce debt and raise profitability. It remains in the midst of an ongoing business turnaround programme at Telekom Romania, accompanied by sale discussions, and has over the past several years exited Telekom Albania, Bulgaria's Globul, and satellite service provider Hellas Sat (Deutsche Telekomwatch, #19, #84, and #97). Remaining adjacent bits of the Deutsche Telekom-controlled 'group within a group' include carrier services arm OTEGlobe and maritime communications specialist OTESat-Maritel.

Ken has been writing about developments in the fixed and mobile markets for over twenty years. He has been a contributor to TelcoTitans since 2015.