Greek operator sees €10m hike in energy costs during Q1 FY22; another €10m rise expected in Q2.
Earnings call reveals launch of another voluntary exit scheme for employees; annualised cost-saving target set at €14m.
Deutsche Telekom indicates passing 50% ownership mark in OTE.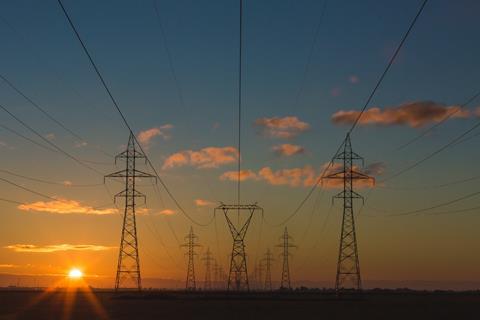 OTE posted what it called a "very solid" set of financial results for the quarter ended 31 March 2022 (Q1 FY22), claiming that "cost containment" measures had helped offset rising energy costs.
Group operating expenses, when excluding one-off items, depreciation, and amortisation, were up 3.3% year-on-year to €484.2m (£411.2m).
"Much of the increase is due to higher energy costs, which was about €10m for the quarter", said Babis Mazarakis, OTE's Chief Financial Officer, on the Group's Q1 earnings call.
He expects a similar increase in Q2, but thinks energy costs will then "start to taper". Mazarakis seemed to indicate this was a reasonable expectation since energy costs "had started climbing in the second half of last year".
OTE's Q1 presentation did not explore in detail what the "cost containment" measures were or give a detailed breakdown on how much money had been saved through them. Vague mention was made, however, of a leaner and more efficient operating model courtesy of digital transformation. "Synergies" with Deutsche Telekom are apparently another source of cost containment.
"We're working on our opex base to minimise the impact on inflation, and growing energy costs on our profitability", asserted OTE Chief Executive Michael Tsamaz.
Deutsche Telekom announced this week that its own "voting rights" in OTE reached 50%. There is no practical change to Deutsche Telekom's working relationship with OTE, however, since its existing shareholder agreement — tracing back to when first bought into OTE in the late-2000s — already gave the Group control of 50% of OTE's equity, plus two voting shares. The announcement may nonetheless indicate that Deutsche Telekom, when factoring in the previous shareholder agreement, has nudged its OTE stake beyond 50%. Deutsche Telekom has been able to up its stake in OTE from 45% two years ago through a series of share buybacks conducted by the Greek operator. Share buybacks distilled down OTE's free float and so indirectly increased Deutsche Telekom's equity holding.
New voluntary exit scheme
Moving forward, with a view to further "cost containment", Mazarakis nonchalantly added that "you might have heard" OTE had launched a voluntary exit scheme for employees.
There has been no official announcement on this as far as TelcoTitans can determine, but Mazarakis provided some detail. In the current quarter (Q2), OTE is going to expense the scheme to the tune of around €35m. Annualised benefits for OTE are targeted at €14m, although those are not expected to kick in until H2 FY23.
"Savings depend of course on the level of participation and the ability to execute promptly as planned", said Mazarakis.
Energy price protection easier in Germany
Energy-price inflationary pressures are being felt across Deutsche Telekom's operations in Europe and T-Mobile US. Deutsche Telekom CFO Christian Illek, speaking at the Group's Q1 FY22 earnings conference call (as transcribed by VIQ FD Disclosure), nonetheless argued that some measures are in place to mitigate damage.
He referenced "multi-year hedges" in Germany and the US through power purchasing agreements (PPA). Germany accounted for a third of the Group's total energy costs (€1.5bn) during 2021.
"We don't expect a lot of headwinds in the upcoming years in the German business [on rising energy costs], but we're seeing risk in the European segment", added Illek. "In many countries you are not allowed to go for multi-year hedging… we have to basically take shorter-term activities, and we're getting into, let's say, intense discussion on how PPAs may resolve that issue for us going forward".
Highlighting the difficulty of securing multi-year PPA agreements outside Germany, Daria Dodonova, CFO at Magyar Telekom — in which Deutsche Telekom holds a majority stake — recently highlighted the signing of a one-year PPA to protect against rising costs through 2022, but no mention was made of anything in the longer term.
Croatia's Hrvatski Telekom also flagged in its Q1 FY22 results that energy price rises and supply chain disruption were "under observation, and [the operator] is making every effort to minimise this risk and to adapt". It did not provide any detail, however, what remedial measures it was contemplating.

Ken has been writing about developments in the fixed and mobile markets for over twenty years. He has been a contributor to TelcoTitans since 2015.