Claims past concerns raised by Deutsche Telekom about its single RAN and 5G radio equipment have been addressed.
Huawei far from out the picture, despite geopolitical pressures.
Deutsche Telekom pointedly calls Chinese supplier a "strong partner" on unveiling their joint "multi-Gigabit campus networks" solution in Germany.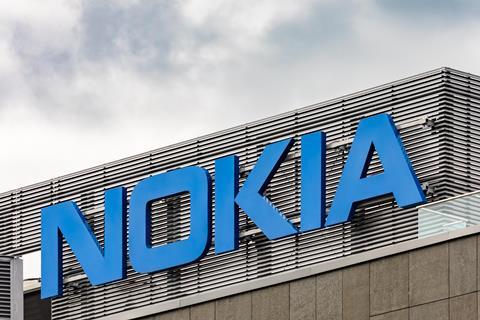 Tommi Uitto, President of Mobile Networks at Nokia, said Deutsche Telekom (DT) was "pleased with our approach and progress" on sorting out problems with its next-gen radio access network (RAN) equipment.
Speaking on the Finnish vendor's Capital Markets Day, Uitto — as transcribed by CQ FD Disclosure — Uitto seemed happy to recount what he clearly thought was a successful turnaround story.
"As you may know, Deutsche Telekom in Europe was not satisfied with our single RAN and 5G radio technology in 2018 and before that", he explained. "Nevertheless, what we and DT agreed to do in early 2019 – when I started – was that we would keep DT updated on our progress in product and R&D turnaround."
The process is starting to pay Nokia dividends, indicated Uitto. He pointed out that DT recently chose Nokia's "mainstream 5G RAN" for one of its "large European affiliates".
TelcoTitans is not certain what Uitto is referring to here, as none of DT's affiliates in Croatia (Hrvatski Telekom), Greece (OTE), or Hungary (Magyar Telekom) appear to have publicly announced 5G RAN deals with Nokia. NetWorkS!, the 50:50 infrastructure-sharing joint venture between T-Mobile Poland and Orange Poland, is reported to have deployed a mixture of RAN equipment from both Nokia and Huawei, but this, according to local media outlets — albeit from some months ago — was for 4G rather than 5G (Deutsche Telekomwatch, #99).
Another proof-point that Nokia's RAN gear has been rehabilitated in the eyes of DT, according to Uitto, is the vendor's involvement in an open RAN pilot in the German town of Neubrandenburg under the stewardship of Telekom Deutschland (Deutsche Telekomwatch, #101).
Up to 25 "O-RAN-compatible" sites are planned, supporting both 4G and 5G. Among the suppliers involved, aside from Nokia, are Dell, Fujitsu, NEC, and Mavenir. It was Nokia, however, that got special mention. "I am particularly pleased that with Nokia we have also been able to win a strong European partner for our cooperation in O-RAN", said Claudia Nemat, Head of Technology & Innovation at DT.
Mending broken European fences
How far DT's perception of Nokia had previously deteriorated came to light through leaked internal documentation seen by Reuters in January 2020 (Deutsche Telekomwatch, #91).
The Group is reported to have given Nokia "another chance to mend their relationship" but told it that it "must step up". DT is said to have received assurances over product quality improvements in return. It appears the warnings went beyond normal hard-ball tactics in contract negotiations. The documents referenced by Reuters were said to have been prepared by DT's supplier management team for a series of meetings between senior executives at both providers in the second half of 2018.
On DT's home turf in Germany, both Ericsson and Huawei are now the main 4G and 5G RAN suppliers. Nokia used to be in the RAN mix, but was replaced by Ericsson after the Swedish manufacturer won a five-year "network modernisation" agreement with Telekom Deutschland in late-December 2017 (Deutsche Telekomwatch, #69).
Nokia was not excluded completely from 5G in Germany, however. During 2018 and 2019, in collaboration with Telekom Deutschland and the Hamburg Port Authority, the Finnish supplier tested different 5G applications at the Port of Hamburg (Deutsche Telekomwatch, #85).
American exception
T-Mobile US has not had the same level of reservation about Nokia as its parent company. In January, the US operator gave another vote of 5G confidence to both Nokia and Ericsson, its main network partners (Deutsche Telekomwatch, #101). In what were described as "multi-billion-dollar agreements" with both suppliers, stretching over a five-year period, Nokia and Ericsson have been tasked with expanding 5G coverage, capacity, and speed across all of the operator's spectrum bands. Nokia said it will deploy its AirScale Radio platform to support an "ultra-capacity 5G layer with 2.5GHz massive MIMO technology", as well as continue rolling out the next-gen tech at 600MHz.
Huawei still in favour on campus
Nokia's apparent return to 5G favour does not necessarily mean DT is growing cold on Huawei, despite the geopolitical pressures the Chinese supplier is under.
In a recent video posted online, DT flagged collaboration with Huawei on what appears to be a new service combining the vendor's "multi-Gigabit campus networks" capabilities and Telekom cloud infrastructure. It offers customers a cloud-based managed service, presided over by DT experts. The video, seemingly made by DT, stressed that Huawei, with around 2,700 employees in Germany, was a "strong partner".
Huawei is also in the 5G RAN mix in "one of the largest 5G campus networks in Europe", covering 1.4 million square metres in Hanover. DT said in February it was partnering with German trade fair organiser Deutsche Messe on the site's construction. A spokesperson for the operator confirmed that Huawei was supplying RAN equipment, while Ericsson is responsible for the core network.

Ken has been writing about developments in the fixed and mobile markets for over twenty years. He has been a contributor to TelcoTitans since 2015.