DT's new FM partner is beginning to feel the benefit of its relationship, despite an unfortunate series of internal and external obstacles.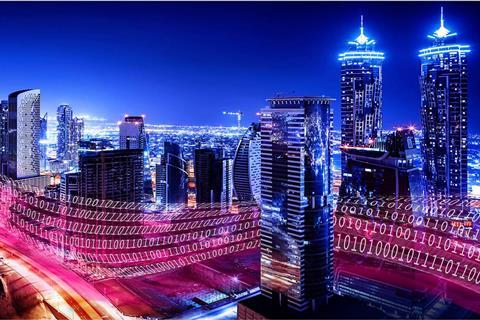 ISS World, the Denmark-based facilities management group that signed a major facilities management (FM) contract with Deutsche Telekom (DT) in 2017 (Deutsche Telekomwatch, #67), reported that it is increasingly seeing revenue flow through from the partnership despite setbacks caused by an IT malware attack, and the impact of the coronavirus pandemic.
In the first quarter of 2020 (Q1 FY20), DT accounted for nearly 5% of ISS total revenue, paying the FM company approximately €118m in the period. The DT project, which kicked off in earnest in July 2019, is said to be ISS' largest ever contract. The progress of the introduction of ISS as DT's principal FM partner has been far from smooth, however.
Already in the midst of implementing a stabilisation plan after a series of operational shortcomings and missteps, ISS has been beset by problems in recent months as it attempts to ramp up its work with the German telco. At its results presentation for FY19, in February 2020, ISS was already said to be experiencing delays in implementing the full extent of the DT contract as a migration of IT systems had not been completed (Deutsche Telekomwatch, #92).
And just a week before the group's FY19 results were unveiled, ISS notified markets that it had been subject to a large-scale malware attack, which prompted it to temporarily shutdown and isolate many systems, while it determined the cost and impact of the attack. At the May 2020 presentation for Q1 FY20, ISS acknowledged that progress on the DT migration had been further slowed by the IT incident. Inevitably, the coronavirus pandemic is also said to be affecting ISS's ability to follow through with the transition.
Beyond the various challenges it has experienced in the FM part of its relationship with DT, ISS has not provided a recent update on a commercial services partnership with T-Systems Nordic, formed in 2019 (Deutsche Telekomwatch, #82). The tie-up, billed as "complementary" to its FM deal, focuses on smart-building services.
A potential silver lining
While not directly linked to its work with DT, ISS noted that major customers are turning to the company in the wake of the global crisis for deep-cleaning work and other support, to help employees in working environments.
In a Reuters interview ISS Chief Executive Jeff Gravenhorst noted "we are the last to shut down sites and the first to reopen them when people begin to return to their workplaces". As such, ISS facilities staff are being trained to advise its contract customers' employees on risk and best practice relating to a return to work as lockdown eases.