Coalition government considers "scaling back" state holdings in various companies, including Deutsche Telekom.
Pandemic-induced financial pressures taking their toll.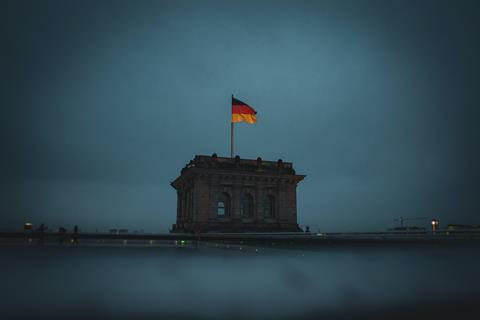 Germany, traditionally debt-averse, was reportedly entertaining the possibility of selling off some state holdings, which include a 31.9% stake in Deutsche Telekom (DT), as a way to help address the economic impact of COVID-19 and fund future investments.
"The value of state holdings has grown considerably in recent years, [and] that's why we should examine which state holdings can be scaled back", said Peter Altmaier, Germany's Federal Minister for Economic Affairs & Energy, in an interview with Welt am Sonntag cited by Bloomberg. "This will also bring money into state coffers that we can put to good use for future investments".
Altmaier added that tax increases would be "poison for the economy", since Germany already has high taxes, even by international standards.
The German state is DT's biggest shareholder, with a 14.5% direct interest and a 17.4% indirect stake, held via government investment bank Kreditanstalt für Wiederaufbau. The remaining free float (68.1%), as of November 2020, is made up of institutional investors (49.7%) and retail investors (18.4%). Other companies in which the Federal Republic has a financial interest include Deutsche Post and railway firm Deutsche Bahn. Germany is also the biggest shareholder in Commerzbank.
Debt brakes are off
Altmaier previously shrugged off media speculation that a DT sale was on the cards, stressing the "critical" nature of Germany's incumbent for national security (Deutsche Telekomwatch, #76).
However, in another sign that Germany finds itself in new and straitened circumstances, the so-called constitutional "debt brake" appears to be loosening further.
Under the terms of the debt brake, introduced in 2009 following the financial crisis, the federal government's structural deficit is capped at 0.35% of gross domestic product. This rule has already been suspended to help Berlin tackle fallout from the pandemic, but is due to be reinstated later this year.
A report from Der Spiegel, however, suggests another suspension is on its way in 2022, quoting finance ministry sources as saying that just under €60bn in new debt is expected to be added to the country's balance sheet.
Heavy cost of digital transformation
Adding to the financial pressure on Germany's coalition government is its €130bn economic stimulus package, unveiled last year (Deutsche Telekomwatch, #94).
Of direct interest to network operators is Zukunftspaket, or 'package for the future', aimed at climate change mitigation and the promotion of technologies deemed important in the medium- and long-term, including 6G, open radio access networks, artificial intelligence (AI), and quantum computing.
Zukunftspaket includes tax breaks for research and development, as well as the creation of a sizeable, €5bn pot for the establishment of a new and presumably state-owned mobile infrastructure company.
Germany's Zukunftspaket (selected areas)

Sources: German Federal Government, Deutsche Telekomwatch.
Area
Details
Funding

5G coverage

Ambitious plan to set up new "mobile communications infrastructure company". Aim is to fill remaining 5G 'white spots' thought uneconomic to cover by private mobile network operators. Government currently waiting for incumbents to define expansion commitments to meet coverage obligations. Once done, government intends to release funds, via the new company, to cover remaining 'white spots' and "massively accelerate 5G expansion". Aim is for nationwide 5G coverage by 2025.

€5bn

AI

Increase in existing budget, from €3bn to €5bn, to encourage AI product innovation in the period until 2025. Extra funds allocated to purchase of additional supercomputers, to "enable systematic digital provision of data from previously inaccessible data pools, possibly in real time, for AI applications". Longer-term goal of Germany (and Europe) attracting top researchers and young talent with the "latest AI and computer infrastructure".

€2bn

6G / open RAN

Growing importance of software, both in 5G and future 6G technologies, acknowledged. Government specifically wants to support innovative German companies in developing/testing software-controlled network technologies. Seen as a way of "strengthening digital sovereignty". Government indicates willingness to force 'openness' in supply chains, saying "we want to facilitate market entry for innovative network technologies". To this end, regulatory measures are to be examined at national and European level — to improve interoperability of network components, for example. Coalition supports "rapid development and implementation" of open standards, including open RAN, at European level.

€2bn

Quantum technology

Government sees area as "next fundamental digital leap in technology". Partially by funding startups, aim is to propel Germany into vanguard of quantum tech research, particular in fields of computing, communication, sensors, and cryptography. Federal government willing to help fund "suitable consortia" to build at least two quantum computers.

€2bn

Digital empowerment

Coronavirus pandemic highlights importance, in coalition government's eyes, of digital empowerment among municipalities (alongside sustainable energy consumption). Another aim is establishment of a support programme to accelerate digital transformation among small- and medium-size enterprises.

€1bn

Digital research

Intention to set up a centre for digitisation and technology research in the Bundeswehr (German army). Will provide public and private sectors access to digital and tech tools in order to "conduct innovative and interdisciplinary research in a secure environment".

€500m

Smart cities

New funding for government's smart-city programme. Projects in cities and municipalities, not yet implemented, can apply.

€500m

Railway connectivity

Additional funds, through 2020 and 2021, to improve mobile signal reception along 39,000km of rail routes in Germany, using GSM-R standard.

€150m

Fibre rollout

Aim to speed up fibre broadband expansion in "non-economic areas" by removing red tape surrounding subsidy grants.

"Necessary funds" to be made available.

Ken has been writing about developments in the fixed and mobile markets for over twenty years. He has been a contributor to TelcoTitans since 2015.