Georgeson flags DT among big European companies facing increased dissent from institutional investors over exec remuneration.
BlackRock unhappy about growing trend among firms to contrive large bonuses from changing previously agreed performance metrics.
Unclear if DT falls into this category.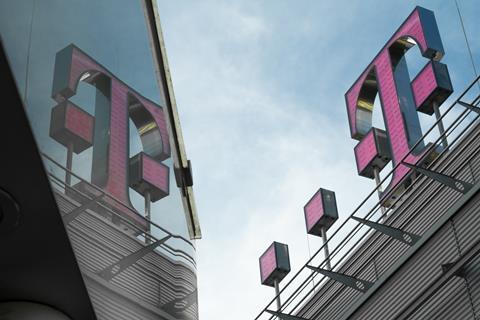 Growing shareholder dissent over levels of executive remuneration was voiced in numerous annual general meetings (AGM) across Europe this year, including Deutsche Telekom's (DT) virtual get-together.
This was a headline finding from the latest annual review of the European AGM season by Georgeson, a corporate governance consultancy, which covers Denmark, France, Germany, Italy, the Netherlands, Spain, Switzerland, and the UK.
Although, as far as TelcoTitans can gather, the 2021 version has still to be made generally available, the Financial Times seems to have been given a sneak preview.
Primarily because of unease among big asset managers, including investment behemoth BlackRock, Georgeson reported an 18% rise in shareholder dissent over remuneration-related resolutions. Aside from DT, companies name-checked by the FT's article as suffering shareholder dissent over executive pay this year were Akzo Nobel, Informa, and Swatch Group.
BlackRock gets harder
The FT's telling of the Georgeson report does not make it entirely clear if BlackRock, which holds equity in DT (see below), was opposed to proposals made by DT's top brass on executive pay at this year's AGM, held 1 April.
Referencing a previous FT story in July, however, it does mention that BlackRock voted against management on 33% of "say-on-pay" proposals in Europe in the twelve months to the end of June. This was up from 26% during the 2020 AGM season.
Getting investment managers hot under the collar, it seems, is that generous pay awards are coming at a time when they perceive a need to tighten belts, particularly as the fallout from the pandemic is still being felt. BlackRock has apparently come down hard on businesses that have tweaked previously agreed performance metrics to boost bonuses.
At DT's AGM, only 72.7% of valid votes were cast in favour of the resolution backing its Board of Management compensation, while 99.7% supported leadership's actions during the twelve months in focus (to 31 December 2020/FY20).
As of 30 June 2021, institutional investors accounted for 50.2% of DT Group equity. BlackRock held at least 2.77% of DT's shares at 31 July 2021, with BlackRock Fund Advisors (1.31%), BlackRock Asset Management Deutschland AG (0.92%), and BlackRock Advisors (UK) Ltd (0.54%) sitting among the telco's major stakeholders. Georgeson classes a vote of at least 10% cast against a management proposal as significant dissent.
Höttges on top
Based on publicly available figures for FY20, DT's Timotheus Höttges is the highest paid CEO among his European telco peers.
According to DT's FY20 Annual Report, Höttges earned a total of €6.97m in the twelve months, of which €5.4m was based on performance, including a one-time bonus of €600,000 for "extraordinary performance" related to the completion of T-Mobile US and Sprint mega-merger, which was finalised in April 2020.
The next highest paid telco exec in Europe was Telefónica's Executive Chairman José Maria Álvarez-Pallete, whose total remuneration for FY20 was €5.04m.
The latest publicly available figures for Orange Chairman and CEO Stéphane Richard show his compensation for FY19 stood at €1.61m.
T-Mobile US CEO Mike Sievert topped the list in the USA with a whopping $54.9m (£39.6m/€46.6m) pay cheque in FY20.

Ken has been writing about developments in the fixed and mobile markets for over twenty years. He has been a contributor to TelcoTitans since 2015.