US software vendor claims "successful" lab testing of its "containerised" 5G core solution.
Hints at support of standalone 5G New Radio.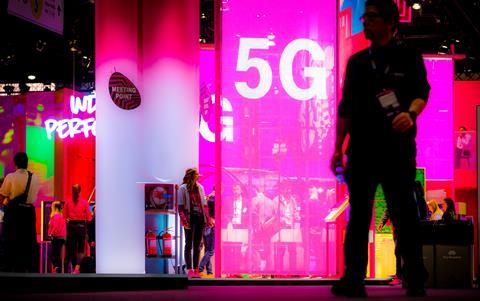 Deutsche Telekom (DT), increasingly keen to eke out greater cost efficiencies and functionality from its core networks, turned once more to cloud-native technologies developed by US-based software supplier Mavenir.
In a brief statement peppered with cloud-native speak — "microservices", "containerisation", and "webscale" — Mavenir claimed to have successfully collaborated with DT. Lab testing saw the supplier's Kubernetes-based 5G core solution being put through its paces over the operator's "cloud network infrastructure" (presumably in Germany, although that was not made explicit).
DT recently flagged it was working towards a "Chinese-free" core network in Germany, in deference to growing geopolitical pressures (Deutsche Telekomwatch, #94).
Mavenir's 5G core solution comprises what it calls "4G/5G combo-core functionalities". Through 4G microservices, it can apparently "validate seamless 5G to 4G handover on a next generation web-scale core". "With the use of web-scale technologies, operators are capable of supporting new 5G subscribers and their existing 4G subscribers with the same solution", asserted Pardeep Kohli, Mavenir's Chief Executive.
By also talking about a 5G 'standalone' core, Mavenir seemed to indicate that support of standalone 5G New Radio might be possible, although this was not elaborated upon.
As far as TelcoTitans is aware, there are no plans among DT's various NatCos to launch consumer services based on standalone 5G New Radio this year, although DT recently said it and main technology partner Ericsson were planning "joint customer tests" of 5G standalone-based campus network solutions by the end of 2020 (Deutsche Telekomwatch, #94).
Mavenir's core values
DT has worked before with Mavenir on implementing a network core apparently capable of migrating to cloud-native virtualisation. In February 2020, twin NatCos Slovak Telekom and T-Mobile Czech Republic flagged completion of what they called a "harmonised" core network using Mavenir's "cloud-native, converged" Internet Protocol multimedia subsystem (Deutsche Telekomwatch, #91). The platform is supported by two shared data centres in the Czech Republic and Slovakia, and is described by the vendor as "open" but "NFV [network functions virtualisation]-based". Mavenir stressed it was "helping customers evolve their networks to cloud-native software that uses industry standard, commercial off-the-shelf hardware".