First commercial Access 4.0 deployments imminent, but project far from completion.
Silicon not yet ready for speedy service introduction.
Prototypes of a converged Access 4.0 architecture not expected until 2022.
Making sure organisational change keeps up with technology advances a constant challenge.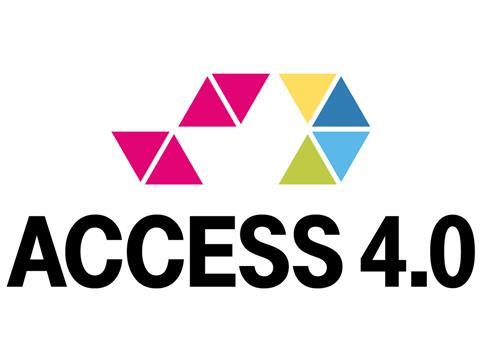 Formally unveiled as a concept at Broadband World Forum in 2017, Access 4.0, a Deutsche Telekom (DT) initiative in Germany to lower total cost of ownership and accelerate time-to-market in the delivery of fixed-line broadband services, is now finally approaching the first commercial deployments.
Jochen Appel, who carries the somewhat unusual job title of Vice-President and Tribe Leader, Fixed & Mobile Data Platforms at Deutsche Telekom Technik (DTT), its German tech unit, said in a recent Access 4.0 presentation that the first live deployments of SEBA and VOLTHA, along with broadband network gateway (BNG) edge services, were imminent. "We're at a critical inflection point", he claimed.
SEBA (software-enabled broadband access) and VOLTHA (virtual OLT hardware abstraction) are both open source projects developed by the Open Networking Foundation (ONF), an operator‑led network software consortium that counts DT as a "full" partner member (Deutsche Telekomwatch, #66 and passim). The two initiatives are designed to disaggregate ONF-based software components from general purpose processor hardware — based on Open Compute Project compliant white boxes — through open APIs.
Access 4.0 is just one of the architecture layers of DT's broader strategy to become a cloud-based "software-defined telco". Layers sitting on top of Access 4.0, in ascending order — each of which targets disaggregation — are IP; cloud and services platform; control and orchestration; and customer interaction and products. "Disaggregation", emphasised Appel, "is a change from monolithic systems to best‑in‑class modular functional components".
DT's journey to becoming a software telco, perhaps not surprising given the complexities of transitioning from legacy networks built by 'monolithic vendors', has not been a smooth one. The lengthy time Access 4.0 has taken to launch its first commercial products is a case in point, and Appel warns there are more potential potholes ahead.
Mind the culture gap…
Appel warned telcos not to get so fixated on technology that they ignore the necessary organisational changes to see through the transformation to software telco. A shift from the phased and linear 'waterfall' approach to projects, to the more fluid DevOps mode that can hurry progress along, requires a different and more collaborative mindset.
"If we focus only on technology, then we fall into the trap of rebuilding old paradigms and processes, just with new technology", he said. Without paying sufficient attention to organisational structures, added Appel, there was a danger of simply replacing physical silos with virtual ones in the disaggregated world.
Appel said that Telekom Deutschland (DTT's parent NatCo) embarked on implementing a new organisational structure last year, bringing together previously separated entities from engineering, planning, and operations into DevOps teams. They now have "end-to-end responsibility" for their respective network service domains.
…iron out technology wrinkles
Access 4.0, despite being on the verge of some live implementations, is by no means out the technology woods.
"We see a lot of dependency of higher layer network services on capabilities of underlying hardware", he said. Appel flagged silicon currently used in the data path as less than optimal, and "often the reason why service introduction times takes significantly longer than service and production times in classical IT".
Another challenge is implementation of an Access 4.0 architecture that can support provision of both broadband and mobile services, including 5G based on 'open' radio access network principles. Appel thought realising this 'convergence' goal was a "few years away", although more immediate progress is being made in terms of fixed‑mobile substitution (FMS) under the lead of T-Mobile Poland (TMPL).
In January 2020, TMPL confirmed it had tested Open Mobile Evolved Core (OMEC) technology in a 2019 field trial (Deutsche Telekomwatch, #87 and #91), and that it has now deployed a production‑grade 'lightweight' open source Evolved Packet Core (EPC) based on OMEC to provide FMS (fixed wireless) services to its customers. OMEC is described as a cornerstone for the ONF's Converged Multi‑Access and Core (COMAC) project (Deutsche Telekomwatch, #81). COMAC provides an open, mobile core designed to meet the needs of 5G and Internet of Things services and applications.
Prizes for the software telco
Appel, echoing sentiments expressed by Dr. Alex Jinsung Choi, Head of Strategy & Technology Innovation at DT, flagged other obstacles on the road to software telco status: unhelpful work duplication of various open source industry bodies was one; immature service orchestration and automation capabilities was another.
Also like Choi, however, Appel thought the transformation journey was well worth the effort. "Our aim is to make the financial case work with the first tenant, which is FTTH", he explained.
Unlike traditional cloud deployments, where revenue from first deployments are invariably allocated to pay for the majority of infrastructure setup costs, Appel envisaged immediate payback on initial service rollouts.
Other Access 4.0 goals are to make COMAC production-ready this year; scale out VOLTHA/SEBA and BNG edge services next year, along with putting open EPC into production and developing common user plane forwarding function (UPF) prototypes; and, in 2022, to go live with UPF on white boxes, and develop prototypes for Access 4.0 and 5G convergence.

Ken has been writing about developments in the fixed and mobile markets for over twenty years. He has been a contributor to TelcoTitans since 2015.