CFO Illek wants to see how Vantage Towers IPO pans out before making any big moves
On prowl for investor partners through Digital Infrastructure Vehicle set up in collaboration with Cellnex.
Flags Deutsche Funkturm's "good price" and M&A possibilities.
Selling tower assets to make a quick euro, à la Telefónica's agreed disposal of Telxius, not part of thinking at Bonn headquarters.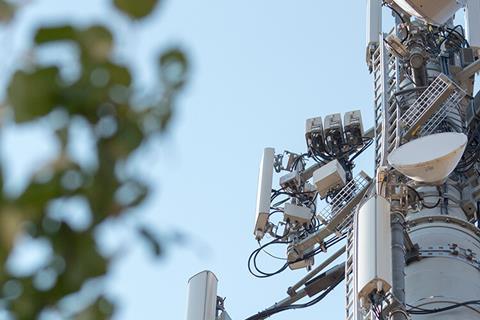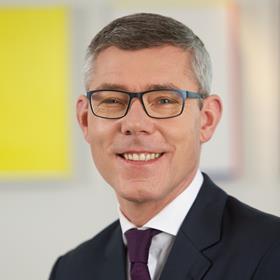 Christian Illek, Chief Financial Officer (CFO) at Deutsche Telekom, sounded anxious to invest in what looks to be a buoyant European TowerCo market.
Speaking on the Group's earnings conference call for the year to 31 December 2020 (FY20), the CFO said he was happy with "re-rating" of telco tower businesses.
As opposed to cashing in now, however, he was clearly interested in more long-term investment opportunities. "We have different [financing] options", said Illek, referencing possible partnerships with external investors, Group-led expansion through M&A, and perhaps a combination of the two approaches.
The CFO nonetheless remained cautious. He wanted to see first how the listing of rival Vantage Towers worked out, slated before the end of March, before making any big move. The initial public offering of Vodafone's European TowerCo spinout is to be conducted on the Frankfurt Stock Exchange.
DIV diversification
One finance-raising option for Deutsche Telekom comes through its fledgling partnership with Spanish tower company Cellnex Telecom. The two are establishing an independent mobile tower venture in the Netherlands, while at the same time agreeing to become anchor investors in a new and independently run Digital Infrastructure Vehicle (DIV) investment fund.
"We're going for more investors to actually spend money in the infrastructure sector", said Illek. "This is why we have built DIV".
DIV, to be managed by a team led by Vicente Vento, Chief Executive of Deutsche Telekom Capital Partners, will focus on investments in towers, as well as fibre and data centre assets, across Europe.
Stay classy, Deutsche Telekom
Timotheus Höttges, Chief Executive at Deutsche Telekom described the somewhat complex Cellnex arrangement in the Netherlands as a "classy deal". "[We're] not just selling something and then getting the money", he said, while fielding questions alongside Illek on the FY20 call. "We can raise money at any time because it's very cheap [these days]".
Höttges talked effusively about DIV, which is open to institutional investors, enabling Deutsche Telekom to raise up to "€1.5bn and beyond", off-balance sheet, and available for infrastructure investments within the Group. Deutsche Telekom envisages ending up with around a 25% stake in DIV.
Price is good for Deutsche Funkturm
Illek acknowledged that the Group had not yet done anything with Deutsche Funkturm, its tower business based in Germany, when it came to M&A. He did not rule out expansion with other TowerCos to become an even bigger player, though.
The CFO stressed that lack of M&A activity, in his view, was more reflective of the Group's German tower business being a bit of hidden gem rather than through any lack of intrinsic value.
Elaborating on his valuation theme, Illek pointed enthusiastically to Telefónica, which recently agreed to sell the tower division of its Telxius infrastructure subsidiary in Europe (Spain and Germany) and Latin America (Brazil, Peru, Chile, and Argentina) to American Tower Company.
Illek zoned in on the fact that the agreed €7.7bn sale, when adjusted to consider the full impact of Telxius' acquisition of some 10,000 sites from Telefónica Deutschland in June 2020, gave an implied pro forma FY20 adjusted operating income multiple of 30.5.
"We have a very good price point for the German market, and therefore also a very good price point for [Deutsche Funkturm] independent of what we're doing", he said.

Ken has been writing about developments in the fixed and mobile markets for over twenty years. He has been a contributor to TelcoTitans since 2015.