Group backs OpenBNG, a new transport initiative from OOPT project group, champions new O-RAN/TIP lab in Berlin, and involved in technical RFI for OpenSoftHaul solution.
DT is absent, however, from new Solution Groups, focused on "end-to-end" virtualised networks.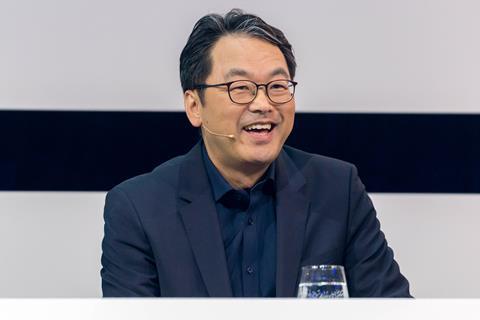 Deutsche Telekom (DT) underlined its growing practical commitment to the Telecom Infra Project (TIP), which seeks to upend traditional supply chains through disaggregation of software and general processor hardware with open application programming interfaces (API).
An online conference update on TIP's progress saw DT involved in a number of new disaggregation projects, as well as leading efforts to bring the air interface activities of the O-RAN Alliance and TIP closer together in the shape of a joint lab in Berlin.
BNG in the spotlight
Under the auspices of TIP's Open Optical & Packet Transport (OOPT) project group, DT contributed to the publication, in a whitepaper, of technical requirements for disaggregating the broadband network gateway (BNG). OpenBNG is part of TIP efforts to disaggregate fixed broadband networks, and is an output of DT's collaboration with BT Group, Telefónica Group, and Vodafone Group on a Disaggregated Open Routers subgroup within OOPT.
OpenBNG is not starting from scratch. Alex Choi, Head of Strategy & Technology Innovation at DT, said OpenBNG will implement an "operational model" that has already been applied by Disaggregated Cell Site Gateway (DCSG), another OOPT subgroup.
Paul Crane, Converged Network Research Director at BT, told a TIP panel to discuss OOPT progress that it was essential that OpenBNG was not only cost effective, but provided quality of service required for broadband services. "The next stage", he said, "is to ramp up industry engagement, produce a more detailed specification, form project groups, and to focus on the main architectural options that you that we have with OpenBNG". Crane added, somewhat warily, that "thorny implementation issues" would need to be tackled.
The first OpenBNG lab trials are slated to start before the end of 2020, and these are then intended to move into "early field trials" in 2021.
OpenBNG could be big in Germany
Full BNG customer migration was recently completed in Germany, and the system plays a pivotal role in Telekom Deutschland's (TDE) long-gestated Access4.0 project (Deutsche Telekomwatch, #68, #74, #77, and #90).
A cloud-based networking platform, Access4.0 has supplier involvement from chip-maker Broadcom and RtBrick (Deutsche Telekomwatch, #81). RtBrick is a Bangalore, India-based provider of software and "targeted microservices" for cloud networking software, which DT took a stake in during 2018 via its Telekom Innovation Pool "strategic" investment vehicle (Deutsche Telekomwatch, #77). TDE said it will work with the two players to deliver a "fully featured" BNG for the Access4.0 platform, based on merchant silicon.
Access4.0 appears to be moving closer to commercial launch. Jochen Appel, Tribe Leader, Fixed & Mobile Data Platforms at DT, said in a recent Access4.0 presentation that the first live deployments of software-enabled broadband access (SEBA) and virtual OLT hardware abstraction(VOLTHA), along with BNG edge services, were imminent (Deutsche Telekomwatch, #97). "We're at a critical inflection point", he claimed. SEBA and VOLTHA are both open source projects developed by the Open Networking Foundation (ONF). The two initiatives are designed to disaggregate ONF-based software components from general purpose processor hardware — based on Open Compute Project compliant white boxes — through open APIs (Deutsche Telekomwatch, #66 and passim).
Buddies in the lab
Choi also used the online TIP event to flag readiness of a jointly run lab, based at DT facilities in Berlin, by the O-RAN Alliance and TIP.
The lab is now available for interoperability and integration testing of open radio access network (open RAN) technology in a multivendor environment, some eight months after it was first mooted in February 2020 (see below).
Choi said the swinging into action of the first joint O-RAN Open Test and Integration Centre with a TIP Community Lab (hosted by DT in Berlin) marked a "new level of collaboration" between the two organisations. "[The joint lab] allows us easy sharing of information, referencing of specifications, and conducting joint testing integration efforts", said Choi. He added that by pooling resources in this way, they will be "more effective in driving innovation".
Choi repeatedly emphasised that contributions from the O-RAN Alliance will fit into the "TIP process". He did not make explicit what he meant here, although TIP is arguably more commercially driven than the O-RAN Alliance, having a keen on eye developing priority use-cases, as well as inkling to compile documentation on product requirements. O-RAN Alliance work, on the other hand, revolves around the development of open and standardised interfaces.
Attilio Zani, Executive Director at TIP, said the TIP mantra was "deploy, deploy, deploy, faster, faster, faster". He described the initiative as providing a "supply and demand framework" that "listens carefully" to the requirements of operator and vendor members when developing specifications and "facilitating use cases".
Choi seemed to acknowledge that TIP might be savvier in the product development department. "TIP is helping accelerate the commercialisation of openRAN, and diversification of the RAN supply chain", he said.
On a mission
The aim of the joint lab is fourfold, to:
Provide open, multi-operator interoperability testing and integration.
Share infrastructure for testing and validation.
Perform interoperability testing of internally developed components by TIP and the O-RAN Alliance.
Support and cultivate the technical capabilities of system integration.
Choi said the immediate concern of the O-RAN Alliance was open RAN disaggregation, in which open interfaces are put in place between the distributed unit (DU) and the radio unit (RU). "We want to break up the radio access network into multiple modular systems, and cloudify and virtualise them",said Choi. "By opening up interfaces for everyone, it reduces our vendor dependency".
DT's increased involvement in TIP's OpenRAN project group comes primarily through a partnership forged by the O-RAN Alliance and TIP in February 2020, although the joint lab's work is not solely focused on open RAN. Choi said the testing facilities in Berlin will be available to put OpenBNG through its paces, "as soon as systems become available".
In it for the OpenSoftHaul
Shortly after the online TIP event, DT — along with Telefónica, Malaysia's Axiata Group, MTN Group of South Africa, and TIM Brasil — presented the results of a request for information (RFI) on OpenSoftHaul, an initiative of the Wireless Backhaul project group to create a disaggregated, white box solution for its area of network focus.
Suppliers judged to have passed the initial evaluation stage include Ceragon and SIAE Microelettronica, which are two of the key partners in the Wireless Backhaul project group. The others are ADVA Optical Networking, Alpha Networks, Altran, Aviat Networks, Delta Networks, Edgecore Networks, Exaware, Infinera, Intracom Telecom, IP Infusion, and UfiSpace.
The operators stressed that the RFI covered technical aspects only and did not include any potential commercial agreements. The RFI process was first launched in May 2020, and the hope is that laboratory tests will start before the end of 2020. Commercial products could then become available from 2021.
Solomzi Mnyaka, Manager, Transport, Wireless Technology at MTN, noted that this is the first time operators have taken an "active and leading role" in the design of a wireless backhaul solution. Mihailo Vlajinic, Manager, Design Transport, Micro & Mobile Backhaul at DT, said that disaggregation was "becoming a reality". He invited other operators and vendors to get involved in opening up the backhaul.
The aim of the Wireless Backhaul project group and the DCSG subgroup is to create a unified transport solution.
Look at Vodafone go on radio hardware
Although DT is working closer with TIP and its OpenRAN project group, primarily through a partnership forged by the two organisations in February 2020, Vodafone that can lay legitimate claim to driving TIP's ecosystem-building efforts when it comes to radio hardware suppliers that are compliant (or near compliant) with specifications developed by the OpenRAN project group.
TIP Chairman Santiago Tenorio, who is also Vodafone's Head of Network Strategy & Architecture, unveiled several that emerged from a recent Vodafone RFI for 4G/5G remote radio heads (RRH), and described them as "frontrunners" in the open radio hardware space (see table). He urged industry to pay them attention.
Apparently speaking on behalf of the suppliers, Tenorio indicated that operators will be able to "buy radios [from the RFI 'winners'] and deploy them on OpenRAN systems towards the first half of 2021".
The RFI appears to build on radio hardware work carried out by the TIP-backed Evenstar programme, which, Tenorio acknowledged, had "design input" from Vodafone. "We stayed honest [about that]", he said. The aim of Evenstar is to build a single-band (1800MHz) RRH using a traditional 4T4R MIMO configuration and 160W power consumption, and compliant with API specifications drawn up by the O-RAN Alliance. Tenorio said first-phase validation of the resultant RRH product, led by Mavenir in partnership with MTI and Facebook, went "very well", and that Evenstar was "progressing to field trials".
Tenorio did not make clear when the EvenstarRRH product will hit its sub-$1000 (€859) target, although an "optimised" second-generation design, slated for availability in April 2021–June 2021, is aimed at hitting that pricing milestone (Vodafonewatch, #188).
Category
Frontrunners
Vodafone's "frontrunner" open radio hardware suppliers
Source: Vodafone.
Multiband remote radio head

Baicells

Comba

Fujitsu

Mavenir

NTS

Single band remote radio head

Comba

Mavenir

NTS

Massive MIMO

Airspan

Gigatera

NEC

NTC

Xilinx

Most efficient energy consumption

Comba

Mavenir

Most efficient mechanical design

Mavenir

NEC

NTS

Portfolio breadth

Comba

Fujitsu

Mavenir

NEC

NTS

Major breakthrough

Evenstar
Tenorio sees no need to stop at radio when it comes to RAN disaggregation. Seeing potential for white-boxing entire base stations, he wants to give the disaggregation treatment to the DU/CU (distributed unit/centralised unit), which handles baseband processing. Working with Dish Network in a DU/CU subgroup, which is part of a newly "streamlined" OpenRAN project group, Vodafone will launch an RFI and publish the results within "a few months". Tenorio added that Vodafone "may" design its own baseband into Evenstar.
DT stays on the team as OpenRAN and OOPT groups make changes
The restructured OpenRAN project group, unveiled as part of the latest TIP updates, is to look at all RAN generations, from 2G through to 5G New Radio (5G NR). 5G NR activity was previously treated separately. It is chaired by T-Mobile US and Vodafone.
Other subgroups in the new look OpenRAN Project Group, aside from DU/CU, are the RAN Intelligence and Automation (RIA) subgroup, and the Indoor and Outdoor subgroups. Comprising DT, Dish, BT, and Vodafone, the RIA subgroup, established in July 2020, has already jointly shared details about the first set of prioritised artificial intelligence/machine learning use-cases aimed at driving automation, energy efficiency, and higher performance in the RAN.
With the exception of OpenRAN, the OOPT project group has tended to grab most of the TIP headlines. The latest round of updates shows it is still a hive of activity. As well as OpenBNG, OOPT unveiled a new subgroup called Mandatory Use Case Requirements for SDN for Transport (MUST). The main objective of MUST is to accelerate and drive the adoption of software-define networking (SDN) standards for IP/MPLS, optical, and microwave transport technologies. DT, together with MTN, Orange, Telefónica, Telia Company, and Vodafone, threw its weight behind the new initiative.
Not part of the bigger picture?
TIP is now looking more carefully at "end-to-end" interoperability across different network layers through its Solution Groups, which was officially announced a few days before the online conference event, but does not have DT's support (at least so far).
"For the last couple of years, through our project groups, we have dealt with point products, and delivered against the requirements and development of those components. Now we've been asked [by TIP members] to build end-to-end network configurations that address specific market environments and topographies."

Zani.
Solution Groups will focus on combining contributions from existing TIP project groups, including OpenRAN, OOPT, Wireless Backhaul, Open Core, and Open Wi-Fi. Work is initially split into four project groups:
Network-as-a-Service: aims to improve network economies in rural and peri-urban areas through use of open disaggregated network technologies and shared physical infrastructure. Supported by Everis, Facebook, IpT, MTN, Orange, Telefónica, and Vodacom.
Mobile data offload: addresses capacity needs for growing traffic demand in cities; will build, test, and deploy "carrier-grade managed open Wi-Fi networks" through partnership with cities and operators. Supported by DenseAir, Dublin City Council, Facebook, Shoelace Wireless, Sligo County Council, and ThinkSmarter.
Connected city infrastructure: looks at economic and operational challenges of deploying small cells in urban environments. Supported by Connect Research, DenseAir, Dublin City Council (Smart Docklands), Facebook, Schréder, and local mobile operators.
Open automation: aims to improve user experience, operator agility, and operational economics associated with the planning, deployment, and assurance of end-to- end network services. Supported by Atrinet, Entel, Facebook, FRINX, GigaMonster Networks, MTN, Telecom Argentina, and Vodafone.