DT-backed quantum security player's latest family of QRNG chips targets massive base of IoT devices and smartphones.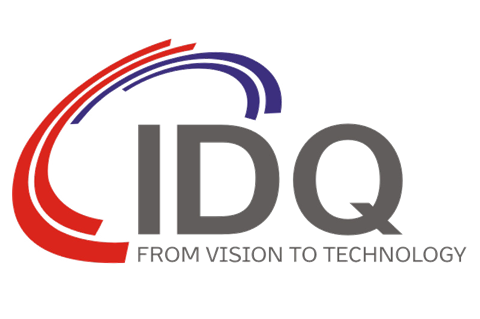 Thomas Stengel, Senior Director of Global Business Development at ID Quantique (IDQ) — a Swiss technology player in which Deutsche Telekom (DT) holds an unspecified minority stake — extolled the virtues of quantum random number generators (QRNG) in a GoToWebinar last week.
His enthusiasm was hardly surprising. IDQ has been in the QRNG game since 2001, supplying high-end encryption keys based on "true number randomness" for data centres and core networks.
Prospects look more exciting for IDQ and its investors, DT and close technology partner SK Telekom (SKT), now that the provider's latest chip‑product family addresses "edge devices", ranging from Internet of Things (IoT) terminals, smartphones, and cars. These are potentially huge and lucrative markets for IDQ to tap into.
In May 2020, in a development which Stengel called "history-making", IDQ partnered with SKT and Samsung to release the Galaxy A Quantum, a "custom edition" of the Galaxy A71 5G smartphone. The device was billed by the trio as the world's first QRNG‑powered 5G smartphone, and uses IDQ's Quantis QRNG IDQ250C2 chip.
No mention was made of any DT involvement in the product's development or rollout, but no doubt of special interest to the operator (and SKT) is that the quantum-enabled smartphone promises new revenue streams in exchange for higher levels of personal-data security, "especially in combination with e‑SIM and quantum-secured data centres".
For its "pure entropy" source, IDQ uses photons. The light source is captured by a complementary metal oxide semiconductor image sensor, a patented quantum technology from IDQ. This creates, in the words of Stengel, a "truly random event" when it comes to generating ones and zeroes. Radiation can do the same QRNG trick, but is perhaps not the most consumer-friendly option.
QRNG chips with everything
Stengel was at pains to argue that IDQ made implementation of QRNG chips "easy". It was possible, he indicated, to simply replace embedded processors — which use older and less secure RNG‑based tech — and still keep the same system-on-a-chip design. "We've made a chip with a very simple interface, which is soldered down on the board next to the processor and radio", said Stengel.
"Computing power in the world keeps growing exponentially every year, so the ability for the computers today to mathematically break the random number, and break the [encryption] key that you're using, has become a danger for these older random number generators."

— Stengel.
Stengel talked in expansive terms about the size of the IoT security market, citing estimates of around 50 billion connected devices by 2030.
He argued that each device should have top-notch security protection, since any weak link could provide hackers a potential 'way in' to steal personal data. "There's no device that's too simple or too inexpensive", he argued. "They all need to have the highest level of trusted security".
SKT acquired ID Quantique in February 2018 (Deutsche Telekomwatch, #77). As part of a reciprocal funding deal that saw SKT invest in MobiledgeX, DT's edge computing platform spinout, the Group took a stake in IDQ later that year. DT and SKT have been cultivating an enterprise services and technology research relationship since at least 2016 (Deutsche Telekomwatch, #61).