VP of European Affairs launches no-holds-barred attack; wants regulation to be "enabling" rather than "value-destructing".
Exec calls for rethink on spectrum auctions, wholesale roaming, and mobile termination rates.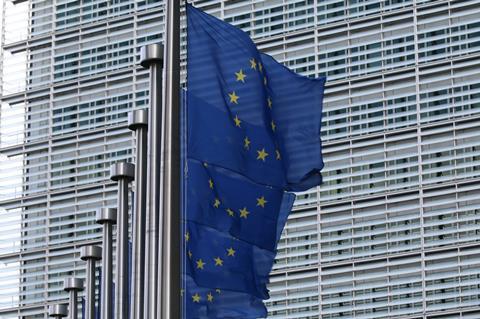 Roland Doll, Vice‑President of European Affairs at Deutsche Telekom, was in abrasive mood when talking about the region's regulatory set‑up during a recent Robert Schuman Centre for Advanced Studies webinar.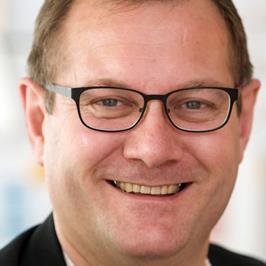 His line of attack was hardly new — too much regulatory emphasis on lowering wholesale and retail pricing, and not enough attention paid to creating more investor-friendly conditions — but he had some new ammunition.
The departure of Orange and Telefónica from the blue-chip EURO STOXX 50 index underlined how badly the region's telcos were performing, he argued. "The European telecoms industry is in a miserable state when you look at the development of revenues and share prices", complained Doll. "Two big European players had to leave EURO STOXX 50 because they are no longer [seen as] relevant on a global scale", he added.
The webinar, entitled 5G Networks roll-out: has Covid-19 redesigned the Policy Priorities?, seemed an ideal platform for Doll to vent his frustration. "We've been investing like hell in infrastructure", he said, "but while demand and traffic is increasing, our revenues are still on the decline".
Doll spoke bitterly about lower rates of return on infrastructure investment, and what he saw as not a level playing field. He thought the main beneficiaries of rising traffic demand, in the wake of pandemic lockdown measures, were "hyper-scalers and OTTs".
Pandemic or no pandemic, 5G investment goes on
Doll said that COVID‑19 had not adversely impacted the rollout of 5G. In Germany, around half the population (40 million), stretching across 3,000 towns and municipalities, can receive 5G signals from Telekom Deutschland. The aim, said Doll, was to cover two-thirds of Germany's population by the end of 2020. In the USA, Doll reports that T‑Mobile US is upgrading 1,000 cell sites every month, and has the "largest 5G network in America". He highlighted Austria as another 5G Group frontrunner, where coverage has reached 25% of households. "Investment is ongoing", emphasised Doll.
Familiar gripes
Lack of pan-European harmonisation in the allocation of 5G-friendly frequencies, and all too often the absence fair and reasonable conditions attached to licences, were among the regulatory grievances aired by Doll.
"We paid far too much in Germany and Italy," said Doll, "and in the Czech Republic we are seeing what we believe worst conditions ever in Europe without anybody doing anything about it. Neither BEREC nor the European Commission are intervening sufficiently", he added.
T‑Mobile Czech Republic last week secured rights in the 700MHz and 3.4GHz–3.6GHz bands following completion of the Czech Republic's 5G licensing process. However, the auction has proven controversial, with T‑Mobile Czech Republic and incumbent rivals O2 Czech Republic and Vodafone Czech Republic filing legal complaints at a Prague court over the terms and conditions, including authorities' (ultimately unsuccessful) plan to attract a fully-facilities-based fourth entrant (Deutsche Telekomwatch, #98). Two non-incumbents, CentroNet and Nordic Telecom, secured 3.4GHz–3.6GHz spectrum access but local reports suggested they would end up relying on O2's network.
Doll also drew attention to the debate surrounding harmonisation of mobile termination rates in Europe, and worried about where such a discussion might lead. "Why don't you take the average European price level, rather the lowest you can find in Europe and impose it on all European countries?" he asked.
Doll further wondered "why the hell there's a discussion on a further reduction in wholesale roaming rates", which, in his view, "only played into the hands of those who don't invest in infrastructure".

Ken has been writing about developments in the fixed and mobile markets for over twenty years. He has been a contributor to TelcoTitans since 2015.