Camunda CEO: "RPA is a painkiller not a cure".
DT Service leans on business process management specialist to manage bots across multiple RPA platforms.
Exec regrets not putting in place a process orchestration layer at start of RPA journey.
Strategic goal is to shift from front-end RPA to APIs that have tighter integration with core IT systems.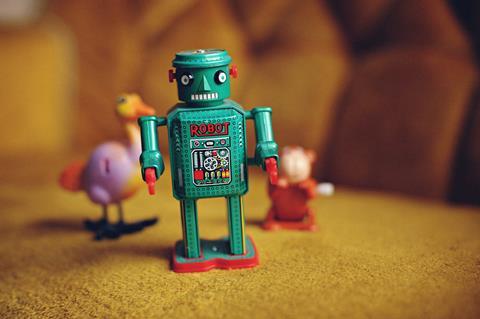 Marco Einacker, Vice‑President of Deutsche Telekom Service (DT Service), expressed some regret about how DT's customer services unit played its hand when embarking on robotic process automation (RPA).
DT Service — which is focused on Germany and has a workforce of some 3,000 staff — has built up one of the largest RPA implementations in Europe as a way to reduce costs and shorten time-to-market for new services. As of March 2020, more than 2,500 'bots' were carrying out manual, tedious, and repetitive tasks normally done by humans.
As far as Deutsche Telekomwatch can ascertain from the 2019 Annual Report, DT Service reports to Deutsche Telekom IT, which focuses on the Group's internal national IT projects. DT IT sits within the Technology & Innovation domain of Claudia Nemat.
Asked what he would have done differently if he could have his RPA time over again, Einacker was emphatic. "I would have separated the process orchestration from the bot execution layer right from the beginning", he said. "That would have been much more beneficial for us in terms of maintenance costs", he added.
Einacker was speaking on a panel discussion at CamundaCon, an online conference hosted by Camunda, a Berlin-based business process management (BPM) software specialist. The two-day event involved participation from Camunda's customers and ecosystem partners.
In a panel session entitled "Promise or Peril… The future of RPA", Einacker explained that DT Service had installed no fewer than seven RPA platforms. Three of these were from commercial suppliers — Another Monday, Kryon, and Nice Robotic Automation — and four were homegrown.
A lack of full visibility into end-to-end workflows was one reason why DT Service called on Camunda's business process management (BPM) and orchestration capabilities. "[DT Service] introduced RPA four or five years ago and built up a fairly big practice, but they ran into some problems after a while", Jakob Freund, Chief Executive at Camunda, told Deutsche Telekomwatch. "We've been working [with DT Service] for over a year", he added.
Freund said that among the RPA difficulties encountered by Einacker and his team was that bots became too complex and hard to maintain. This issue is by no means unique to DT Service. As bots perform tasks and not processes, employees often need to manually start the next bot in line to move the overall process forward. "DT Service's [RPA] visibility was poor as they could only monitor single bots and not the end-to-end business processes", said Freund. "The overarching Camunda layer work can implement workflow and decision logic", he added.
According to a March 2020 update to Camunda's involvement with DT Service, the customer services unit was apparently generating annual savings of approximately €100m compared with how operations were run prior to introducing RPA.
Camunda is not a Group newcomer. The German vendor has worked with DT IT, prior to its engagement with DT Service, to help lift the IT unit's dependence on a monolithic Oracle BPEL system — on which time‑to-marketing apparently exceeded a year, and implementation of new features was limited because of vendor lock‑in — to a more agile microservices-based architecture. Austria's Magenta Telekom is another Camunda customer. In a case study compiled by the two companies, Magenta Telekom said it was able to bring new products to market four times as fast using Camunda's workflow processes and business logic.
Promise or peril?
To achieve greater automation and cost efficiencies, DT Service aims to eventually replace RPA bots, where possible, with application programming interfaces (API) that link directly with core IT systems. This, it seems, is the end game.
Einacker views RPA as a useful tactical tool for digital transformation, but not as a strategic play. He has mixed feelings about whether bots increase or reduce technical debt. "In one way, RPA was a tool for us [to] overcome technical debt, but it's also a technical debt because it's not our future-proof solution", he said.
To illustrate the point, Einacker flagged a use‑case within fixed-line repair. Historically, after carrying out repair work, field engineers would make an inbound call to a colleague in order to check line performance. "One of the biggest pain points in the process was calls held up in queue. How did we solve this? With RPA. To solve this with a proper technical core IT solution would have taken perhaps two more years", said Einacker.
If the app is connected to an API exposed by the core IT system, and there is visibility on what the new workflow processes look like, Einacker said it was then possible to "make a proper back‑end API solution".
He indicated that DT Service had already managed to achieve an API-based solution for fixed-line repair. "As soon as you have APIs available from core IT, you can pull off the RPA bot and turn on the API", enthused Einacker. The idea is that the transition from front‑end automation to a less maintenance-intensive and better integrated back-end solution will provide further automation and savings opportunities.
Camunda thinks it is well placed to handle DT Service's digital transformation because its open source workflow orchestration software can handle various "task performers". Aside from RPA bots and APIs, these include microservices and prompting humans, sitting in front of computers, to do necessary tasks when needed.
Freund, who participated in the "Promise or Peril… The future of RPA" panel, seemed confident that back‑end integration and automation was the way to go. "RPA is a painkiller, not a cure", he said.
The bigger picture
Cost cutting, especially in the absence of strong top‑line growth, is inevitably a key focus area at Group level. Targets have often proven elusive, however. In May 2018's Capital Markets Day, DT said it had only achieved a €700m reduction in indirect (non‑revenue-linked) expenses across FY14–FY17, which put the €1.8bn target set by Thomas Dannenfeldt, former Chief Financial Officer (CFO), well out of reach (Deutsche Telekomwatch, #74). Succeeding the €1.8bn target, for FY17–FY21, is a slightly smaller €1.5bn ambition. This is likely to throw up significant opportunity and threat for DT's technology partners.
On presenting financial results for Q4 FY19, DT Chief Executive Timotheus Höttges seemed to be in a much better place. With Dannenfeldt out the door, replaced by Christian Illek, Höttges said DT was "perfectly on track" to meet the €1.5bn target (Deutsche Telekomwatch, #92). In a barbed comment directed at the ex‑CFO, he said Dannenfeldt was only talking about cost savings, but "Christian is executing".