Telco grouping aims to generate greater economies of scale for smaller suppliers through common procurement parameters.
Lobbying European governments for open RAN funding high on the agenda.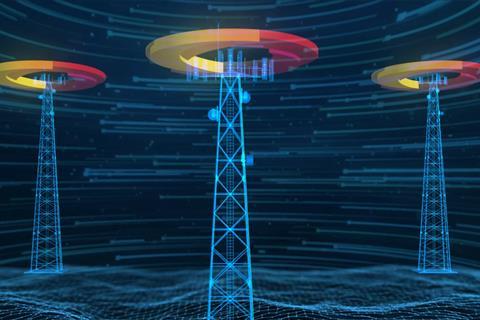 In another signal to suppliers that they are serious about open radio access networks (RAN), Deutsche Telekom (DT) and three other European operator heavyweights joined forces to promote the nascent tech.
In a Memorandum of Understanding (MoU) signed by DT, Orange, Telefónica, and Vodafone, the quartet pledged to work together with "existing and new ecosystem partners", as well as industry bodies — O‑RAN Alliance and the Facebook-backed Telecom Infra Project (TIP) were name‑checked — and European policy makers.
The idea is to achieve "early economies of scale", and "ensure open RAN quickly reaches competitive parity with traditional RAN solutions" for deployment across the European network footprint of each signatory.
Common procurement strategy
The MoU claimed that its signatories were already "individually promoting" a strong competitive European industrial and manufacturing base for open RAN.
Going forward, however, in a bid to generate more attractive economies of scale for smaller suppliers, the four have pledged to support the inclusion of "common" open RAN architecture, requirements, and specifications in their respective procurement processes for commercial deployment.
Each signatory is apparently anxious to encourage more competition in the supply of various open RAN components, including hardware and software related to open distributed units and open centralised units, RAN intelligent controllers, and service management and orchestration. Chipsets and system integration are other areas in which the four operators want to see more competition.
Standardisation work, as the MoU makes clear, will still be the preserve of industry bodies. The O‑RAN Alliance, repeatedly referenced in the MoU documentation, is seen as key here.
Other activities planned by the grouping, as agreed in the MoU, include to:
Promote to European policy makers and industry that adopting a competitive open RAN ecosystem will "place Europe and European industry at the front in the race of technological leadership".
Seek funding from European governments to support and develop the open RAN ecosystem on things such as early deployments, R&D activities and test labs, and encouragement of European suppliers and startups.
Exchange testing best practices and lessons learnt, either after tests or deployments.
The MoU comes into operation when signed by the "authorised representatives" of the founding members. It runs until 31 December 2024, from the "effective date", although this term can be extended by mutual agreement of the signatories.
We need government help
Johan Wibergh, Vodafone Group Chief Technology Officer (CTO), enthusiastically welcomed the four-way collaboration. "We remain committed to rolling out our open RAN programme across Europe, and we're taking it even further", he said.
With a clear nod to the MoU, Wibergh said that Vodafone aims to open R&D labs for new, smaller suppliers to develop their products. "But to do this we need a supportive investment environment and political backing, and we urge European governments to join us in creating the open RAN ecosystem", added the CTO.
Wibergh's sentiments on needing more support from governments were echoed by Claudia Nemat, Head of Technology & Innovation at DT. "Through our open labs and community activities, we facilitate smaller players to enter the market with their solutions", she said, "[but] to build on this foundational work, we urge government support and funding for community activities that will strengthen the European ecosystem and leadership in 5G".
German breakthrough
Lobbying for government open RAN funding may not be a pressing issue in Germany. On the same day as the four European heavyweights flagged their MoU, Handelsblatt reported that Germany's coalition government, led by Chancellor Angela Merkel, was preparing to rubber-stamp open RAN funding as part of its €130bn economic stimulus package unveiled last year (Deutsche Telekomwatch, #94). Of that sum, €2bn was allocated to both open RAN and development of 6G technology.
The German coalition government indicated at the time a willingness to force 'openness' in supply chains, saying "we want to facilitate market entry for innovative network technologies". In political circles at least, there appears to be a notion that a more diverse RAN ecosystem will compensate for an anticipated decline of competition among 'monolithic vendors', following what seems to be the imminent departure of Huawei from the country's 5G networks. The long-gestated draft IT Security Act 2.0, if passed by parliament, seems likely to put pressure on the Chinese supplier to pack its bags in Germany (Deutsche Telekomwatch, #98).
According to the Handelsblatt, the money set aside for open RAM is targeted at multiple projects managed by different German government bodies, including the Federal Ministry of Research, the Ministry of Transport, the Economic Department, and the Ministry of the Interior.
Making open RAN waves
Involvement in the MoU underlines DT's greater commitment to commercialising and deploying open RAN in recent months. In November 2020, the Group flagged readiness of a jointly run lab, based at DT facilities in Berlin, by the O‑RAN Alliance and TIP (Deutsche Telekomwatch, #99).
DT has had a lengthy association with the O-RAN Alliance, which entered a partnership with TIP in February 2020. The partnership appeared to catapult the Group into a much more prominent role in trying to make things happen on the open RAN front.
Alex Choi, Head of Strategy & Technology Innovation at DT, framed the joint O‑RAN Open Test and Integration Centre with a TIP Community Lab, the first of its kind, as a "new level of collaboration" between the two organisations. "[The joint ab] allows us easy sharing of information, referencing of specifications, and conducting joint testing integration efforts", he said. Choi added that by pooling resources in this way, they will be "more effective in driving innovation".
Choi repeatedly emphasised that contributions from the O‑RAN Alliance will fit into the "TIP process". He did not make explicit what he meant here, although TIP is arguably more commercially driven than the O‑RAN Alliance, having a keen on eye developing priority use‑cases, as well as inkling to compile documentation on product requirements.
The work of the O‑RAN Alliance, on the other hand, is generally seen as revolving around the development of open and standardised interfaces, although Choi, in a recent LinkedIn post, said this was not an accurate job description.
"A narrow definition of O-RAN would be opening up the interfaces between RAN network elements, but a broader definition of O-RAN includes the cloudification of RAN for single or multi tenants, and automation of RAN end-to-end. "

— Choi.
Open RAN fieldwork in Germany
DT has not shown the same amount of enthusiasm for conducting open RAN trials and exploring commercial deployments as fellow MoU signatories Telefónica and Vodafone, but the Group now seems willing to get its hand dirty with the tech out in the field.
At the end of 2020, DT announced the planning of an "initial implementation" of open RAN in the German town of Neubrandenburg, which lies north of Berlin with a population around 65,000, in 2021. Up to 25 "O-RAN-compatible" sites are planned, supporting both 4G and 5G. Among the suppliers involved — with others apparently "under discussion" — are Dell, Fujitsu, NEC, and Mavenir. It was Nokia, however, that got special mention. "I am particularly pleased that with Nokia we have also been able to win a strong European partner for our cooperation in O‑RAN", said Nemat.
Telefónica's operations in Germany have much more ambitious open RAN plans, however, at least in the near term. In mid-January 2021, Telefónica Deutschland said it launched a pilot open RAN in the Bavarian town of Landsberg am Lech, Bavaria. The reported aim of the operator is to have 1,000 open RAN sites operational either by the end of 2021 or early‑2022.
Vodafone, although it has a number of open RAN trials on the go in various countries, including India, Ireland, the UK, and parts of Africa, there are as yet no open RAN deployments or trials — as far as Deutsche Telekomwatch can determine — in Germany.
5G bragging rights on home turf
In parallel with the Neubrandenburg announcement, TDE flagged firm 5G coverage progress in Germany.
At the end of 2020, the NatCo reported that around 60 million people, or two‑thirds of the Germany's population, could receive its 5G signals. Some 45,000 antennas, added TDE, were "fit for 5G". The NatCo aims to achieve 80% population coverage in 2021, and 99% by 2025, using a mixture of 2.1GHz and 3.6GHz frequencies.
Nearest rival Vodafone Germany, it terms of 5G coverage, is some way behind. Although Chief Executive Hannes Ametsreiter said 5G rollout was progressing much faster than expected, and that the OpCo's footprint target for the end of 2021 was now 30 million instead of 20 million, it is still far of the pace set by TDE.
Telefónica Deutschland lags behind both Vodafone and TDE on 5G coverage. It was not until October 2020 that Telefónica launched the next-gen tech, offering services initially in Berlin, Cologne, Frankfurt, Hamburg, and Munich. The operator, at the time, said a population reach of around nine million was achieved using 150 base stations.

Ken has been writing about developments in the fixed and mobile markets for over twenty years. He has been a contributor to TelcoTitans since 2015.