DOCSIS 3.1 upgrade providing Virgin Media with a clear opportunity to declare itself a key partner in the government's pursuit of gigabit speeds.
Management bullish on the prospect of taking the fight to Openreach, beyond Virgin's traditional footprint.
Sky in a position to play off Virgin and Openreach, as the prospect of partnering the cableco on a fibre JV is raised.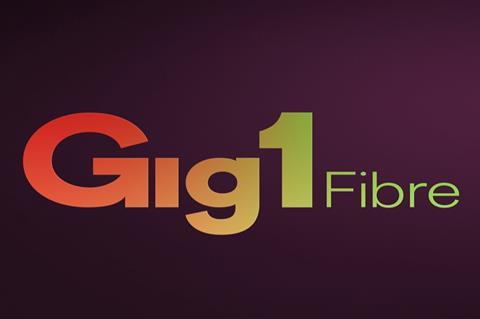 As government vocabulary on its targets for 2025 broadband coverage expectations was modified from 'full‑fibre for all', to a commitment to ensuring 'gigabit speeds' were universally available, Virgin Media unveiled its latest network upgrade programme, which could rapidly support the government objective for more than half of the country's households.
Virgin Media, under new Chief Executive Lutz Schüler, is undertaking an upgrade to DOCSIS 3.1 technology across its UK infrastructure. This is said to offer average peak download speeds of 1,100Mbps. Through its Gig1Fibre project, Virgin expects to complete the upgrade to its 15 million premises footprint by the end of 2021 (against current Openreach estimates of a four million footprint for full‑fibre services by end‑March 2021).
Adoption of DOCSIS 3.1 will see Virgin Media replace EuroDOCSIS 3.0 across its network, with the latter said to be reaching a point where delivering Virgin Media's top-speed 500Mbps services is proving a challenge. DOCSIS 3.1 is theoretically capable of 10Gbps download speeds, compared to 1Gbps for its predecessor.
The upgrade enables the cableco to claim it is supporting government ambitions, while giving itself the opportunity to establishing itself as a market leader in gigabit services, although it is taking pains to ensure that it is not viewed as a dominant service provider in ultrafast services (which could attract a level of regulation it has to date avoided).
Mike Fries, Chief Executive of Virgin Media-owner Liberty Global, was adamant that cablecos should be wary of offering wholesale access, and resistant to the prospect of access being made mandatory as a threat to investment.
Nicky Morgan, Secretary of State for Digital, Culture, Media and Sport, welcomed the Virgin Media programme at its launch in Southampton, adding that the government remains "committed to creating the right opportunities for industry to push ahead with nationwide rollout" of "next‑generation" broadband.
Openreach confident on merits of full fibre
Openreach was relaxed in its response to the Virgin Media news, stating it is "great to see others upgrading their existing networks", while underlining that the Openreach FTTP network is new-build infrastructure, which it claims will be capable of faster speeds and more reliable for future decades.
This slight dig at the perceived limitations of cable infrastructure echoes ongoing criticism from BT Technology chief Howard Watson (a previous Virgin Media CTO), who considers that cable has a fundamental weakness in terms of maintaining headline speeds once demand reaches a certain level (BTwatch, #306, passim). Openreach has subsequently gone on to stress the virtues of full-fibre networks when compared to cable equivalents in its latest attempts to position itself as the enabler of UK's future communications infrastructure (see separate report).
Final‑third could become Virgin territory
The Virgin Media cable network, and its FTTP infrastructure expanding through its Project Lightning, will support ultrafast services in the more densely populated areas of the country where Openreach and other fibre altnets are also set to be focused. As such, the cableco is currently unlikely to be able to assist delivery of services to the persistently challenging final-third of UK households.
It appears, though, that the cableco may be open to collaboration and partnership to stretch its reach into more challenging areas, and comments from Fries imply that Virgin Media may be willing to compete to secure government funding to expand its rollout, and not let Openreach or fibre altnets have a free run at state funding.
"[We] agree with BT and others that [delivering full‑fibre/gigabit connectivity by 2025] will be increasingly difficult and expensive for Openreach and under-capitalised fibre [operators] to achieve, at least without substantial regulatory relief, which puts Virgin in an enviable position. We'll be at 1Gbps across 15 million homes in about 24 months…  and we will be by far be the most important partner or platform for the remaining ten million homes.

You should expect us to be exploring every alternative to creatively finance and participate in this expansion of broadband connectivity in the UK, while preserving capital and optimising free cash flow, so stay tuned. 

We know our footprint, [where] we generate 50% market share. We beat BT [and] we beat Sky on footprint — in video and broadband. We know that. If we could extend our footprint, potentially using other people's networks or participating in off-balance sheet-type network construction, that could be pretty interesting. "

— Fries.
Sky and Liberty ponder fibre JV
As the prospect of greater infrastructure investment was floated, media reports suggested that Sky was in talks with Liberty Global in relation to a potential fibre network venture.
The talks were said to have followed Liberty Global appointing investment bank LionTree to identify partners for a new fibre network that would be built beyond the most populated areas of the country. Virgin Media would be an anchor tenant, expanding its national footprint as recently alluded (BTwatch, #306).
Sky is said to be interested in participating in the venture as both investor and customer, although talks are at an early stage. Sky is also reportedly in separate discussions with regarding the prospect of becoming a wholesale customer for Virgin Media's existing network, although Liberty Global is thought to be wary of allowing greater access to its assets in the UK (see separate report).
Previously, Sky has toyed with involvement in fibre network plans from TalkTalk and CityFibre (BTwatch, #279, passim), but it appears to be upping the intensity of its interest and considering options that would enable it to apply greater pressure on Openreach as a wholesale customer, and on BT Consumer as a retail rival. Sky has apparently contacted several other communications providers, as it explores Openreach alternatives.
US cable veterans linked to truce in Europe
While Virgin Media is controlled by Liberty Global (run by cable tycoon John Malone), Sky is now owned by Comcast (led by Brian Roberts). Roberts and Malone have been rivals in the US market for decades, often competing to control infrastructure assets rather than making overtures on collaboration. However, the prospect of a more collaborative relationship in the UK has added fuel to speculation surrounding a link‑up.
BT Group CEO Philip Jansen has acknowledged the prospect of the two US giants working together, and warned of the harm that a "let's beat up BT" attitude could do to national fibre investment plans. The comments made during a speech on fibre investment could be part of BT efforts to draw a regulatory spotlight onto Virgin Media, which does not face the same restrictions on pricing or obligations regarding the wholesaling on its network.