BT Sport hit with negative publicity amid tardy coronavirus response.
Season's televised football up in the air.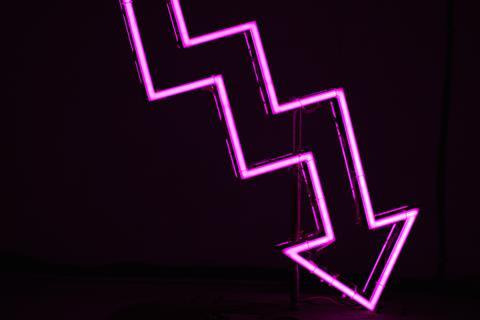 With the rapidly developing crisis situation, BT appeared on the back‑foot in relation to its BT Sport offering, attracting negative publicity as it was comparatively slow to offer customers opportunities to pause subscriptions to its channels despite the absence of live events. The Consumer unit is now issuing credits to customers, however.
Initially, a one‑month credit was offered on application, and this has now been increased to two months, with the promise that it could be extended further should the sporting schedule remain suspended in June 2020.
BT is also giving its customers the option of donating the credit to the NHS Charities Together Covid‑19 Urgent Appeal.
Football in BT hands
The roles of BT and its rival Sky in deciding the way that the current seasons of high‑profile sport play out has received considerable attention, particularly in relation to Premier League soccer.
As sports authorities continue to debate whether tournament and league competitions should be completed (potentially behind closed doors), or abandoned completely, it has been suggested that a decision to cancel the remainder of the Premier League season could cost the football authority up to £762m if broadcasters demand money back due to breach of contract.
While the broadcasters have given no public indication as to how they would react in the event of a cancellation, it has been noted that such an outcome could result in a loss of approaching £1bn in subscription fees for BT and Sky. A report from Enders Analysis estimated that a four‑month freeze on live sport could cost BT £228m in lost revenue, while Sky could lose around three times that figure.
One of BT Sport's other major assets is top‑level rugby across the UK and Ireland, but it remains to be seen if the top‑tier Pro 14 and Premiership leagues will be completed, while Europe‑wide cup competitions are also on hold indefinitely.
Should live sport return in a behind-closed-doors setting, BT Sport and Sky Sports may be expected to block broadcasts to pubs and other commercial customers in order to discourage mass gatherings. Broadcasting all matches simultaneously may also be on the cards, and here BT's recent experience supporting Amazon's Premier League broadcast over the Christmas 2019 period may prove valuable.
Unhappy pundits
Pundits working for BT Sport, who are usually paid on a pro rata basis depending on the number of games they cover on behalf of the broadcaster, were told that payments at the end of the season were likely to be lower than in previous years. In the past, it appears that BT paid ex‑players for all games that they made themselves available to cover, whether they were used on the channel or not, but the current unusual circumstances mean it will not take this approach. While BT Sport is said to have made a compensatory offer, it is thought that the group of former players may be considering legal advice on the situation.
BT Sport was able to keep some pundits busy, however, while also promoting the mobile network strengths of EE's 4G network. The broadcaster introduced a live weekend magazine show with participants set up to participate in their own homes, and linked over 4G to a central studio with support provided by broadcast partner Sunset+Vine.