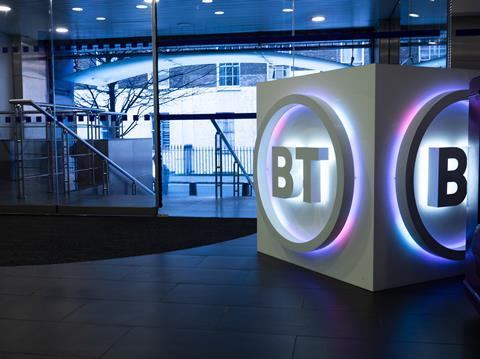 BT's Telecom Infra Project (TIP) Ecosystem Acceleration Centre (TEAC UK) hosted its third wave of finalists and inducted two winners into the fold in January 2020, with the successful pitches joining BT at its Adastral Park innovation hub, as well as securing access to expertise and support from BT and the wider TIP community.
This year's event followed the TEAC trend of dwindling numbers, though applications from what host Dean Gasson (Applied Research Manager and TEAC UK Lead at BT) called "well over 30 companies" can be seen as evidence of the interest the industry shows in BT's relationship with innovators and startups.
It was very much a 'BT Show', with none of previous years' strong Facebook presence and relatively little attention paid to TIP and its wider community, bar a keynote from Executive Director Attilio Zani. The audience included analysts, BT staff, stakeholders, and venture capitalists, sitting behind a judging panel of BT and TIP faces. BT strategic investor and TEAC Germany host Deutsche Telekom was the only other telco noticeably in attendance.
Class of '18 illustrates value of collaboration
Small cell software and solutions provider Accelleran, one of the October 2018 Wave 2 winners, featured in a fireside chat on the role of TEAC, and the BT relationship with startups.
Frederic Van Durme, Accelleran Chief Executive, joined Richard Mackenzie, BT Principal Researcher and co‑Chair of TIP's vRAN Fronthaul Project, to discuss developments over the past year, and the conversation largely concentrated on the innovation and advances made by the pair. BT's facilitation of new technologies was emphasised, as was its commitment to following through with support.
Mackenzie continued to discuss themes that he raised at November 2019's TIP Summit '19, sharing the work that TIP's vRAN Fronthaul Project is doing to find a common base station architecture for different transport solutions, thus enabling a "multi‑vendor solution for a disaggregated ecosystem". His evident aim to encourage further collaboration in order to achieve this solution was nicely highlighted through mentorship of Accelleran.
With the next step vRAN Fronthaul trials, Mackenzie flagged two particular challenges: creation of a multi-vendor competitive ecosystem for disaggregated base stations; and extracting the benefit of the lower-level split. He also suggested that network transport does not necessarily need upgrading.
Van Durme, meanwhile, offered insight into the typical relationship that startups have with accelerator programs, acknowledging that while finding an acceleration programme looking for ideas might be easy ("a startup can enrol in an accelerator every day of the week") the experience of many companies when participating in incubator programmes is often negative. Predictably, though, Van Durme focused on the positive side of Accelleran's experience with BT and TEAC UK, noting the value of access to expertise, facilities, and lab trials to help build an open solution.
Both Mackenzie and Van Durme highlighted neutral host network environments as having traction as a deployment scenario for their work together, as well as private networks. In a comment that appeared to perhaps confirm a view recently expressed by a more significant BT partner, ADVA, Van Durme also suggested that the emphasis of development is less about telco systems and more about IT. In discussions with BTwatch, senior ADVA figures had suggested there is a risk that open access projects may be leaning too heavily on software specialists, and overlooking telco fundamentals (see separate report).
BT's TEAC UK Wave 3 judging panel

Judge

Organisation

Role

Sources: BT.

Paul Crane

BT

Director, Converged Network Research.

Attilio Zani

TIP

Executive Director (ex-GSMA).

Nazirali Rajvani

BT

Head of Network Solutions Architecture & Services.

Andy Jones

TIP

Technology and Business Development Advisor (ex‑Vodafone).

David Hutton

TIP

Chief Engineer (ex‑GSMA and -Vodafone).

Andy Donohoe

BT

Senior Manager, Strategic Initiatives.

Maria Cuevas

BT

Head of Mobile and 5G Research Team.

Simon Downey

BT

Director, Broadband & Access Portfolio Strategy.
Private networks and edge computing on BT's mind
The day's first keynote was delivered by Paul Crane, BT's Converged Network Research Director, who anchored BT's focus for this year's TEAC — 5G private network infrastructure and edge computing — as well as providing perspectives on the industry's understanding of 5G transformation. He also noted the continued relationships that BT has with previous entrants, Accelleran, Tethir, Unmanned Life, and Zeetta Networks.
With regards to 5G and edge computing specifically, Crane highlighted areas where BT has a particular interest:
Augmented reality for connected workers.
Immersive experiences in entertainment and communication.
Holo‑transportation for virtual social interactions.
Remote operation of heavy and dangerous machinery.
Private and virtualised networks.
This laid the foundation for the six finalists' pitches, which had clearly been chosen carefully to ensure proximity to the day's themes whilst retaining breadth of technology and innovation. BT has regularly commented on the value of edge computing and the potential for edge‑native systems, with the Group envisioning 5G drawing processes and resources the edge over the long‑term (BTwatch, #303 and #304).
TIP Chair falls vacant after Clauberg moves to AWS
Axel Clauberg stood down as TIP Chairman and DT Vice-President in December 2019, coinciding with a move to Amazon Web Services to take up the role of Solutions Architects Leader for Germany.
Having vigorously fronted TIP's collaborative innovation since August 2017, it is yet to be seen who the DT- and Cisco-veteran's successor might be, although a decision is anticipated in early‑2020. With Clauberg stepping away entirely, he is said to have handed his TIP board membership to Abdurazak Mudesir, Senior Vice-President of Architecture & Innovation at DT.
Clauberg's successor as Chairman may be drawn from TIP's board of directors (as he was), although this currently has narrow representation only from European telcos (BT, DT, Telefónica, and Vodafone) plus Facebook, Intel, and Nokia. Clauberg succeeded Alex Jin-Sung Choi, who was then SK's Chief Technology Officer (and is now a Senior Vice-President for Innovation at DT).
Howard Watson, Chief Executive for Technology, represents BT on the TIP board.