Increasing Openreach resources are being funnelled towards ensuring customers are connected to full fibre — and revenue keeps coming in — while the rollout builds momentum.
No firm date set to reach 20 million homes target, but annual goals to be flagged.
As competition builds among fibre altnets, Openreach Chief predicts a repeat of the 1990s era of cable consolidation.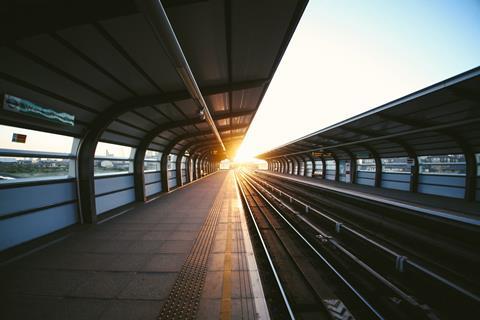 Speaking during a virtual fireside chat event at the Deloitte Media and Telecoms 2021 & Beyond conference, Selley indicated that Openreach and BT Group are not likely to provide long-term, set-in-stone, deadlines for reaching milestones on its journey to reaching 20 million premises with fibre, and the "mid-to-late 2020s" goal will remain relatively loose. This is not a reflection on Selley's energy or enthusiasm for the project, but rather a recognition that the landscape may change considerably and rapidly depending on the demand for services, levels of government support, the success of competitors, and demand among Openreach's Communication provider customers.
" The lower the cost to build, the more we'll build. The faster the adoption by end customers, the faster we'll build and the faster we'll migrate customers. "

Selley.
Following the money
Instead of pinning a completion date on the entire programme, Selley explained that BT will set annual goals in response to changing circumstances, "we intentionally will take stock each year, monitor our progress and reset out targets".
An important element of Openreach fibre strategy is, though, ensuring that live service can be delivered, and revenue generated, at the same time as deployment ramps up.
"We are monitoring progress on build and on adoption and indeed in the mix of services and therefore the [average revenue per user] that we get", Selley said. "It is intentionally a plan, a vision, that we will adjust as we see our performance and the market performance as we go."
Essential provisions
Provisioning customers on the expanding fibre network is a growing focus for the access services division, and in recent quarters Openreach management have indicated that work continues on developing a more industrialised approach.
During his conversation, Selley again underlined its importance dismissing the idea that "we spend five years building and then worry about adoption". "These two motors are moving in tandem", he said.
"I care not just about how many homes passed this week, or month, or year", he continued. "I care about the volume of customers that have been moved from the copper infrastructure to our full fibre infrastructure, and scaling the machine that delivers and provisions services."
Selley estimates that around 10,000 people are currently working on fibre build for Openreach, with around 2,000 currently focused on provisioning. Meanwhile within plans for 5,000+ new permanent and subcontractor roles to support the gigabit rollout there is "a reasonable balance" of those being hired to build and those to provision.
" I'm driving two trains at the same time, so it's not as simple as build for a while and then sell. We are selling now and we're selling in big numbers. "

Selley.
Intense infrastructure competition? "We've seen that movie before"
Selley appeared unperturbed by the swell of investment coming into the UK infrastructure ecosystem, with well-financed altnets delivering new fibre infrastructure across the UK. While acknowledging a "really exciting stage of market development", his view of how this will develop appears heavily influenced by past experience.
"Those of us that have been in the industry for a while, we've seen that movie before", he said. "We saw it in the 1990s with the emergence of the cable companies. I think there was in excess of 100 cablecos in the UK at one time, and we learnt from that experience that over the long term there are some question marks around sustainability. In the end there was a lot of consolidation."

Neal Doran is a Senior Analyst for TelcoTitans. Neal's industry knowledge and experience as a telecoms analyst and writer spans three decades, and he has been a key part of TelcoTitan's Editorial team since 2001.