Government says limited work will resume, post shutdown, "in the coming weeks".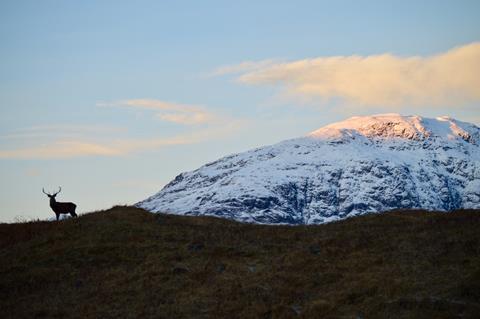 Expansion of Scotland's state-backed rural 4G service project remains on hold, with only a single site having been brought up and running.
A recent update to the Scottish 4G Infill (S4GI) website confirmed that "all construction work on the programme" has been suspended since the implementation of lockdown measures on 23 March 2020.
A spokesman for the Scottish government said it was "working closely" with the initiative's partner, managed network service provider WHP Telecoms, to determine resumption of project work.
WHP is "assessing all project sites to form a decision on when build can safely resume", said the spokesman. "This is being done in accordance with current Scottish Government guidelines governing lockdown easement on construction and road works. In the first instance, work is expected to resume on a limited number of programme sites in the coming weeks".
Scotland freed its national construction sector to move to Phase 3 of its coronavirus lockdown restart plan today (22 June 2020), allowing "steady state" work to begin with physical distancing. However, the government and WHP were unable to provide a firm date for resumption of S4GI projects.
Middle management
The £25m S4GI programme, first announced in 2018, remains confined to delivery of one mast at New Luce in Wigtownshire, which was brought live in February 2020.
Sixty-seven locations have been considered in total, but the pandemic and challenges of bridging the interests of mobile network operators (MNO), landlords, and local planning authorities have led to more than 40% of these being abandoned.
Beyond the site at New Luce:
Eleven sites are at "build stage" — where WHP, the scheme's go-between, has gained operator commitment, planning permission, and landlord consent, but seen either construction work or network installation halted by coronavirus restrictions.
A further 24 are classed as being in a "pre-build" phase — where the necessary deal-making has been done but construction is yet to begin, amid lockdown, or where WHP has secured operator commitments but not yet tied down consent from landlords and planning authorities.
Four that have been proposed as "additional candidate sites", with site searches and discussions said to be underway.
A recently-expanded base of 27 sites that have been dropped from the scheme because of a lack of interest from operators, or a knockback on planning permission.
MNOs appearing to come into line
Although initially reticent MNOs had previously been blamed for the S4GI's slow progress, the operators now appear to have committed to deliver services over at least 36 of the 40 sites that remain in the scheme. The government stated in February that EE (which is aligned with Three UK on mobile infrastructure) will "provide service from a majority of sites in the programme".
S4GI sits alongside the UK's Shared Rural Network scheme, announced in March 2020, in attempting to tackle the ongoing gaps seen in MNOs' Scottish networks. At that date, only 80% of the country, geographically, had 4G access, and only 42% received signals from all four MNOs. The SRN programme aims to improve these figures to 91% and 74%, respectively, by 2026.
Further down the line, the Scottish government has suggested S4GI could become a "testbed" for neutral host-based 5G rollout in rural areas, having expressed frustrations with UK-level direction on next-generation mobile rollout.