Potential three‑way deal could exclude BT over costing roadblock.
O2 UK leads pushback, warning BT fees may undermine project viability.
March 2020 deadline looms.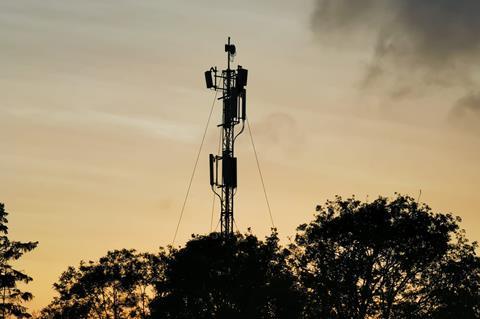 Progress slowed in discussions over the UK's Shared Rural Network (SRN) project as BT's rates proposal (BTwatch, #309) was met with industry frustration.
BT Consumer Chief Executive (CEO) Marc Allera confirmed a full cost proposal had been submitted for the rural infrastructure-sharing scheme, which would be underpinned to an extent by past investment made by BT, as well as rivals (BTwatch, #309). While the SRN aims to bring the UK's mobile network operators (MNO) together for shared investment and mutual benefit, Allera alluded to EE's superior existing rural coverage and argued that "prior investment must be respected". By charging what reports are suggesting is two to three times the industry 'standard', BT would maintain a competitive advantage while providing shared, extended network coverage for the end user.
The expected backlash
As expected, the proposals have put a major spanner in the works. Derek McManus, Chief Operating Officer of Telefónica UK (O2 UK), said that BT's suggested fees "undermine the viability of the project", potentially casting doubt over the future of the network. Three UK and Vodafone UK have yet to make public statements on the costing proposal, but exasperation was expressed by James Heath, Director of Digital Infrastructure for the UK government's Department for Digital, Culture, Media and Sport (and soon to take over as CEO of the country's National Infrastructure Commission). Heath apparently sent a scathing email to the four MNOs following submission of BT's cost proposal, demanding the group "step up negotiations" and find a resolution by 9 February 2020. As that deadline passed, it appeared little progress had been made.
Further, unconfirmed reports emerged that O2 UK, Three, and Vodafone may go it alone, leaving BT out of a potential deal. With the trifecta apparently disinterested in Allera's proposal to rent access to existing rural infrastructure, The Telegraph claimed they may strike a partnership to build their own rural masts without BT's input. An unnamed source argued that, under the current BT proposal, it would be cheaper to build new infrastructure than to share existing masts.
The government has pledged to match up to £500m of investment in the SRN, and has set itself the target of forming concrete plans to combat rural dark spots in its first 100 days in power (a period due to end in mid‑March 2020). A deal was initially scheduled to be in place before publication of the government's budget on 11 March 2020. However, with the unexpected resignation of Chancellor Sajid Javid in February 2020, there could well be slippage.
Meanwhile, 4G Infill project undermined by SRN plans, but EE still keen
In another less than spectacular success story for UK operator collaboration, the Scottish 4G Infill (S4GI) programme, a government scheme to extend 4G coverage to 'not‑spots' across the Highlands and Islands, published a report on developments since its inception in March 2018. Though described as a "progress update", actual advancement is minimal. The £25m project, to which EE has expressed a commitment, set out to build a relatively small, but strategically significant, network of 45 new masts in locations currently under‑served by network infrastructure, to be delivered via a partnership with managed network service provider WHP Telecoms, and bankrolled with £10m from the European Union's Regional Development Fund and £15m from the Scottish government.
The progress made over the past two years is limited. One mast — at New Luce in Wigtownshire in the south‑west of Scotland — is now live. Vodafone is the only operator offering 2G, 3G, and 4G mobile broadband from the tower, with EE expected to follow suit imminently. Three and O2 UK remain quiet on their plans for engagement, but it appears there is little interest from the pair. Bar the single operational mast, there remain 23 scheduled to be rolled out by 2022, with the remaining 20 dropped from the plans altogether. Each mast needs a trio of agreements to be made (between landowners, local planning authorities, and at least one willing mobile operator), which has proved harder to secure than initially anticipated.
While Vodafone is the only service provider currently in operation on an S4GI mast, EE appears to be the most committed to supporting the project. In a February 2020 update, the Scottish government singled out EE as "providing service from a majority of sites in the programme".
Speaking in October 2019, Paul Wheelhouse, Scottish Minister for Connectivity & the Islands, had pinned responsibility for S4GI's poor performance squarely on providers, saying that the "biggest challenge is trying to attract interest from mobile operators to actually utilise the masts". There is an undeniable similarity between the lack of operator commitment in Scotland and recent SRN frustrations, the broader UK 'dark‑spot' infrastructure investment programme that is currently in the balance because of disagreements between the same operators. However, S4GI's issues have been on a much longer burn and appear further along the road to at least partial abandonment, indicated most prominently by the removal of 25 candidate sites because "no mobile operators have committed to using them". Plans for a further site were abandoned after planning permission was refused. With SRN coffers far outweighing S4GI's, it may be that the imminent conclusion of the former will determine the fate of S4GI sites.