Openreach announced the beginning of the end for copper‑based product sales, as its fibre rollout accelerates.
PSTN switch‑off plans set to see BT Group significantly cut costs by handing back sites currently leased from Telereal Trillium.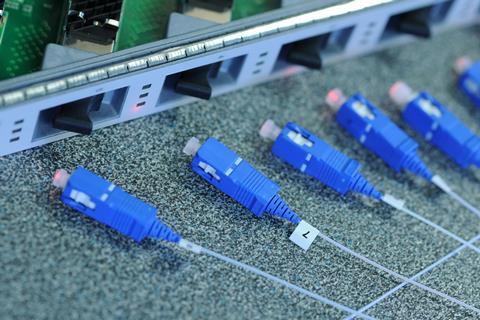 Openreach took the next step on the path to shutting down its copper network and embracing full fibre services by notifying Ofcom of plans to issue twelve months' notice of a copper stop‑sell order at 118 exchanges across the UK from June 2021.
The notification is part of the process laid out in the Wholesale Fixed Telecoms Market Review unveiled in early‑2020, but still awaiting final rubber‑stamping from the regulator (BTwatch, #309). Once Openreach can demonstrate that it can provide ultrafast services to 75% of the population on an exchange (including G.fast as well as fibre‑to‑the‑premises/FTTP), the access services division will be able to stop supporting copper‑based broadband products operating below 300Mbps, and transition communication providers (CP) to the newer services.
The switchover will also see localised regulation relaxed, with no restrictions placed on full‑fibre pricing, and just a regulated 30Mbps fibre offering providing a base line service. Clearance to withdraw copper‑based services is considered an essential element of the FTTP rollout business model, with the cost of concurrently maintaining two networks considered prohibitive.
Mark Logan, Director of Products at Openreach, told The Register that more locations will be added to the list over time, as part of a "rolling programme". The locations earmarked for the stop‑sell are spread across the UK and cover in excess of 1.2 million premises, covering a mix of densely populated urban areas and more rural spots.
This transition is also linked to the plans for switching off the PSTN and ending all copper‑based services at exchanges, including voice‑only lines, alarm services and payment terminal links. A nationwide stop‑sell of these services is anticipated for September 2023, and the complete closure of the copper network by end‑2025.
Fibre to provide savings on leases
The switch to an all‑IP network will drastically reduce the number of exchanges needed by Openreach to deliver services. From current levels of around 5,600, BT Group estimates that closer to 1,100 IP exchanges will be needed for its post‑copper infrastructure (BTwatch, #305).
Currently, BT occupies 3,700 exchanges under a 30-year lease‑back deal signed with Telereal Trillium (formerly known as Land Securities Trillium) in 2001 (BTwatch, 2001.09). BT reportedly plans to sell back the leases on these properties once copper services are withdrawn. It was reported by Property Week that exchange sites are currently worth in excess of £3bn.