While superfast service gaps still need to be plugged, Openreach will be bringing full-fibre to remote regions as part of latest Scottish deals.
Lack of contract competition underlines need for government‑driven action to deliver connectivity to remote areas.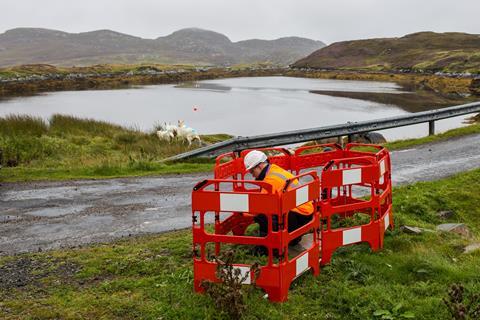 Openreach reportedly secured preferred bidder status for the final lot of the £600m contract to deliver the Scottish government's Reaching 100% (R100) programme, having already been awarded the first two lots to extend superfast (30Mbps+) broadband coverage to the predominately rural or remote final 5% of premises by the end of 2021. Contracts are expected to be signed by the end of 2019.
In total, the three lots will see the deployment of nearly 179,000 superfast connections across the country, up from the 147,000 premises initially stated by the Scottish government when it launched the procurement stage of the R100 programme.
The final lot to be awarded — the largest, covering 99,288 premises in the more rural northern Scotland region, and worth £384m — was said to have involved three suppliers in the bidding stage, also featuring fibre-altnets Axione UK and Gigaclear, with SSE Enterprise Telecoms apparently leaving the process after initially being shortlisted.
Although formal confirmation has not yet been made, an Openreach spokesperson was reported as confirming that it had been granted preferred bidder status on the final lot. In line with R100's overall aim of encouraging the deployment of fibre-to-the-premises (FTTP) technology where possible, 25% of premises in nine areas in the lot are required to receive speeds of at least 100Mbps on a connection that is theoretically capable of gigabit speeds.
Echoes of BDUK, with Openreach only game in town
In early‑October 2019, the Scottish government had confirmed that Openreach, as the only bidder in the process, had won the first two lots of the R100 contract, covering central Scotland (53,570 premises, valued at £83m) and south Scotland (26,090 premises, worth £133m). The devolved administration also flagged that it had committed £579m, or 96.5%, to the total cost of the programme, with an additional £21m (3.5%) coming from the UK government.
The Scottish government launched the procurement stage of its R100 programme at the end of 2017, with an "initial investment" of £600m to deliver broadband speeds of at least 24Mbps to 147,000 premises in the country over the next four financial years to March 2022 (BTwatch, #279 and #292).
In September 2018, a report from a Scottish government agency revealed that the Digital Scotland Superfast Broadband (DSSB) project with Openreach had exceeded its primary target of connecting 77% of its contracted areas with broadband speeds of at least 24Mbps (BTwatch, #299). However, the report from Audit Scotland, the independent government agency responsible for auditing Scotland's public bodies, acknowledged that the upcoming R100 phase of the project would be "difficult" to achieve, and that "further investment may be required to reach all premises". The report stated that the government was considering its options "under various scenarios", such as deploying different technologies to extend access, including laying more fibre, or using mobile, wireless, or satellite technologies. It also noted that there would be less than three years to connect the most challenging premises, because contracts for the programme were expected to be awarded in March 2019 (already delayed from end‑2018), a timescale that has now been reduced by a further eight-to-nine months. As such, it appears increasingly unlikely that the end‑2021 target will be met.
Prior to publication of the report from Audit Scotland, Bouygues Group-owned fibre altnet Axione launched legal proceedings against BT over claims of anti‑competitive behaviour. Specialist publication ISPreview subsequently cited a "credible" source at Openreach as stating that the dispute had been resolved, although it was said to have caused a six‑week delay to the procurement process. The bidders were also said to have been granted an extension to "remodel" their solutions after additional premises were added back into the R100 intervention area, in part "due to direction from UK government ministers that future gainshare activity be focused on full‑fibre solutions".
Highlands and Islands benefits from £3m gainshare
In a related development, Highlands and Islands Enterprise (HIE) announced in late‑October 2019 that Openreach is to deploy "hundreds" of additional FTTP connections across the region, resulting from an accelerated gainshare payment of nearly £3m from BT, in a rollout running until 2020.
HIE said take‑up rates across the region's fibre network had exceeded 60%, with figures from thinkbroadband suggesting an increase from 18.6% fibre-based (fibre‑to-the-cabinet and FTTP) broadband coverage in January 2014 to the current 92% (or from 16.4% to 80.3%, for speeds of 30Mbps+). HIE added that the project will ultimately reach 30,000 more premises than the initial contract target. Openreach returned £2.23m to HIE in 2015 under a similar gainshare clause.