ADTRAN set to take a substantial share of work building BT's new fibre infrastructure as a third partner alongside Huawei and Nokia.
Vendor's involvement appears to have sparked a small jump in BT's March 2021 rollout targets.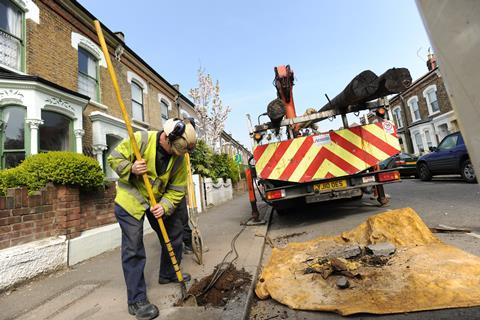 ADTRAN confirmed it had been selected as an equipment supplier supporting Openreach's rapidly expanding fibre‑to‑the‑premises network rollout. The deal will see the US‑based vendor round out the BT business's supplier base, joining Huawei Technologies and Nokia.
Openreach is to use the ADTRAN SDX Series of optical line terminals (OLT) and the MOSAIC Cloud Platform as it pursues its new target of passing 20 million premises with fibre by the "mid‑to‑late" 2020s. The ADTRAN OLTs are said to be able to deliver Gigabit and multi-Gigabit access links on the same port. While not referenced in the official announcement, reports suggested that ADTRAN will also deliver optical network terminals (ONT) to accompany its ports and cloud platform.
The capabilities of ADTRAN's SDX platform were particularly trumpeted, with the partners expecting its flexibility and disaggregated design to help Openreach offer communications providers a range of products to support residential, SME, and corporate customers.
Playing nicely with others a key requirement
Speaking in late‑2019, Openreach Chief Executive Clive Selley had anticipated that the presence of Huawei and Nokia in the FTTP infrastructure would roughly be evenly split by the end of 2020, but said that a third vendor had an opportunity to gain significant share as the rollout accelerated.
As well as a cost benefit, Openreach expects that greater vendor competition in the FTTP network will provide an advantage in functionality. One of the key requirements ADTRAN will have been expected to meet, to win the contract, is interoperability with other vendors' equipment. While the latest deal appears to include both OLTs and ONTs, which traditionally would be matched with the same supplier, Selley had said Openreach was expecting vendors in the FTTP network to deliver equipment that would interwork (BTwatch, #308).
ADTRAN revving the rollout engine?
Telco Titans notes that in supporting quotes accompanying the announcement of the deal, Openreach appears to be aiming for a stretched target for its previously stated 2021 rollout goal.
The business has regularly insisted that it is on track to hit a long‑established goal of passing four million premises by the end of the FY20–21 financial year, but Network Technologies Director Peter Bell has upped the ante with the suggestion that "we're on track to reach our target of reaching four and a half million premises with 'Full Fibre' by the end of March 2021".
Bell also appeared to open up the possibility of ADTRAN becoming a conduit for further cooperation with the industry on fibre rollout acceleration, with the vendor's solutions expected to help BT bring additional new technologies on board to "build the network better, broader and faster".
ADTRAN has undertaken innovative work with Openreach in the recent past, and played a considerable role in the development of G.fast technologies, although it failed to secure a major contract on the (now deprioritised) programme (BTwatch, #289 and passim).
It may also be worth noting that ADTRAN has close ties with self‑organising mesh network solutions provider CCS. BT has worked with CCS on trials of technology that could enable multi‑access networks and fibre network extension, which could be important in developing a fully converged infrastructure (BTwatch, #302). ADTRAN is a major partner for CCS's work. Not only is CCS a member of ADTRAN's Mosaic Open Network Alliance, but ADTRAN Chief Financial Officer Michael Foliano is on the CCS Board of Directors.